Why These 'The View' Co-Hosts Likely Won't Make It Past the Upcoming Season
If you're a fan of The View, you got to see a very entertaining Season 22. Along the way, viewers caught Joy Behar trimming Meghan McCain down to size, Stacey Abrams impressing on numerous topics, and some interesting appearances by 2020 hopeful Joe Biden.
But the show wasn't all fun. Whoopi Goldberg, the moderator and spiritual center of The View, had a serious health scare over the winter. While recuperating, she revealed she almost died after catching pneumonia and becoming septic.
After coming back to join her co-hosts, Whoopi seemed a changed woman on many levels. When she anticipated a blowup between McCain and another co-host, she was quick to defuse the situation. (Often, she'd simply cut to commercial.)
In a New York Times Magazine interview published in July, Whoopi seemed like she could take or leave The View. If we were wagering on it, we'd bet she wouldn't make it past the upcoming season — and that she wouldn't be the only one out at The View.
Whoopi seems to be nearing the end of her line on 'The View.'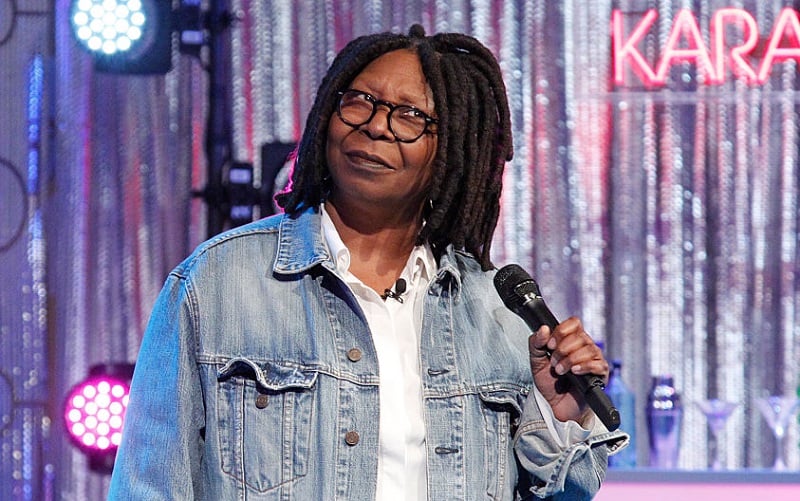 In the Times Magazine, readers got the typically candid Whoopi doing her thing. She spoke about marriage, her relationship with Ted Danson (and the blackface controversy), and how she felt about her work on The View. Regarding that day job, Whoopi seemed less than enthused.
In fact, she revealed she never watched the show — and never really did before she got the gig. So what does it mean to her, and does it give her creative fulfillment? "It's my job," Whoopi answered.
Not really prompted, Whoopi took it a little further. "What you're asking is, 'Is The View enough?' It's not," she said. "Ten years is a long time, and now I'm starting to do other stuff."
From there, Whoopi began speaking about her various other projects. Forget about the rumors and "inside sources" and just listen to Whoopi: She doesn't sound like she wants to keep doing this job much longer, and you can't blame her.
McCain and Huntsman also may not last beyond Season 23.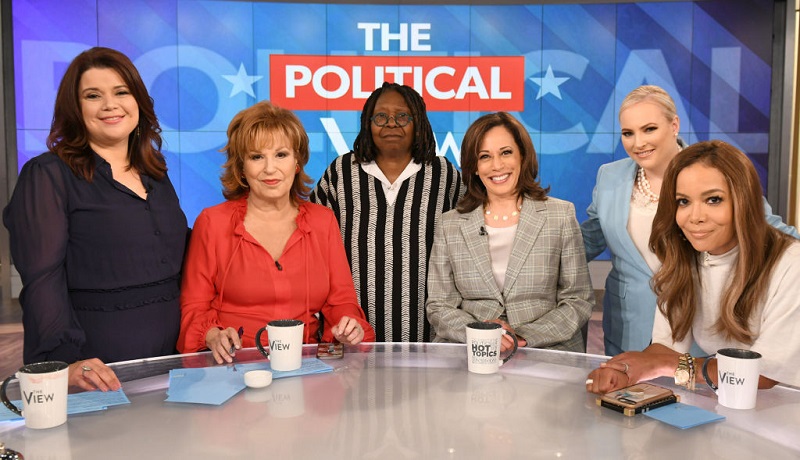 When it comes to "Is she leaving The View?" rumors, Whoopi can't compare with the buzz that has surrounded McCain since earlier this year. Part of the reason is how McCain orchestrates her own press coverage, but there's definitely truth behind the reports that keep popping up in tabloids.
However, because of McCain's family name and very loud presence in the media, you can be sure The View would tread lightly — as in, Elisabeth Hasselbeck lightly — if it decided to let McCain go. Meanwhile, McCain likely wouldn't find a better job, so we doubt she'd leave on her own.
As for Abby Huntsman, the often forgotten co-host who left Season 22 to deliver twins, we can see her potentially departing following this season as well. After all, Huntsman has been the weakest link on the show. In her case, The View can simply do better.
Also see: 'The View': Why Firing Meghan McCain Would Create the Old Elisabeth Hasselbeck Problem