Why Tiffany Smith Watched Prince Harry and Meghan Markle's Engagement Video to Prepare for Her Role
Tiffany Smith already looks like Meghan Markle, but she had to watch the Duchess to get other things right to play her in Harry & Meghan: Becoming Royal. Smith watched Markle's engagement video with Prince Harry to prepare. Find out the reason why and what else she did to prepare for the role.
Tiffany Smith replaced Parisa Fitz-Henley to play Meghan Markle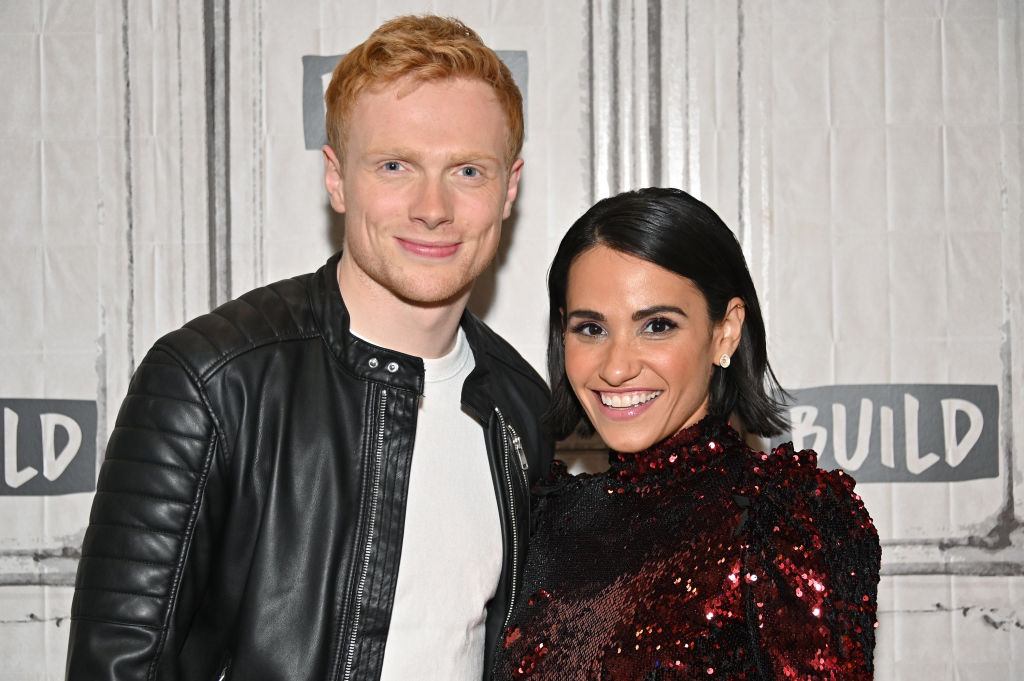 Parisa Fitz-Henley played Meghan Markle and Murray Fraser played Prince Harry in the Lifetime movie, Harry & Meghan: A Royal Romance. The actors didn't come back for the sequel, Harry & Meghan: Becoming Royal.
The sequel covers everything leading up to the couple's royal wedding and Markle's pregnancy. There were a few things the actors had to do to prepare for their roles and that included getting chemistry.
Producers sent them to an escape room to build this. "I've done escape rooms before but I've never done it with one other person," she told New York Post. "And this [escape room] was a horror room, and we both are not great with horror. I went to set the next day like, 'Thanks guys for doing this for us — I realized that I'm the one who would get us out of a jam and Charlie would just hide behind me!'"
The actress was also able to turn to clips of the royal couple together to prepare. She said there is one video she watched repeatedly for a reason.
Smith said she watched their engagement video to understand their chemistry
There has been a lot written about the royal couple's relationship, but there is nothing like watching them together. The actress turned to their engagement video because of that.
"I watched their engagement video quite a few times, just because there's so much about them that's based off their chemistry and how they interact with each other," Smith said according to People.
She pointed out what was especially helpful. "Some of that is on-camera, obviously, and that's the only stuff we really get to see, but there's some videos online where the microphones were off but they were just kind of goofing around together. That, for me, was a really special moment to get to see."
The movie creatively shows what could have happened behind closed doors
The press followed the couple closely leading up to their wedding. However, there was a lot that didn't play out publicly that the movie will try to cover.
"A lot of our movie is things we've seen in the press or publicly, but a large part of it is stuff that happens behind closed doors and things that we haven't really seen," said Smith. "That's the stuff that you have creativity and ideas of how we think it might play out, but really that moment on-camera was the only thing you can dig into where it's like, 'This is what they're like when they don't think they're being filmed.' It was just such a sweet moment between the two of them."
Smith already had the look but watched a lot of clips and even did an escape room to prepare to play the Duchess of Sussex. Harry & Meghan: Becoming Royal can be found on Lifetime.