Why Twitter Thinks British Media's Coverage of Prince William's Alleged Affair Is Racist
The royal family has always been a subject of intense public scrutiny, never more so than in the past few months. Between marriages, babies, and scandals, it seems as though there is always something to keep up with. The most scalding story is undoubtedly that of Prince William's rumored affair with his wife's friend, Rose Hanbury.
While there has been no hard evidence to support the rumors, social media users are slamming the way the British press has been covering the story, especially in relation to their treatment of Prince Harry's wife, Meghan Markle.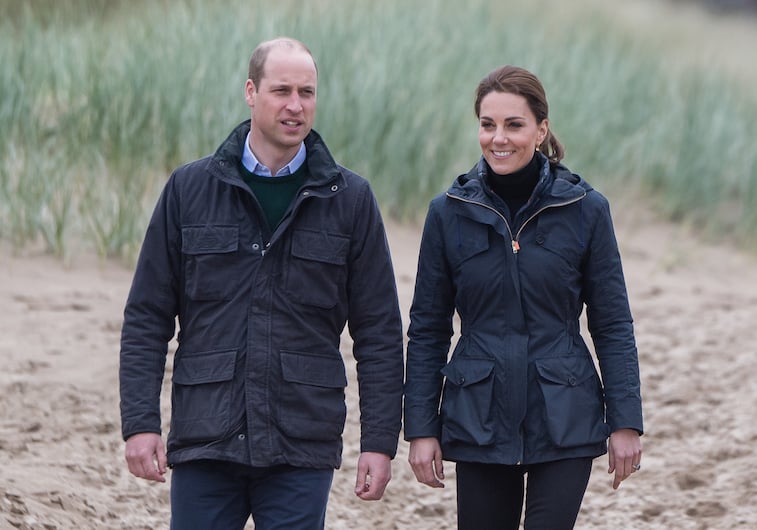 Meghan Markle's difficult time
Ever since the announcement of her engagement to Prince Harry, Meghan Markle has faced a slew of backlash and negativity. While many were happy and excited for Markle and loved the idea that an American woman would be marrying into the British monarchy, others took the opportunity to bash Markle's career, her intentions, and rumors about her personality traits.
While Markle's friends have openly defended her in the press, and there has never been any evidence to suggest that Markle is anything but lovely, the press has continued an onslaught against her.
Some of the vicious rumors perpetrated by various tabloid publications have suggested she was faking her pregnancy, she's only with Prince Harry for publicity, and she's rude to staff members. The palace eventually took a stand against the barrage of bullying that Markle has been receiving and published a series of rules that social media users and press are to follow.
Prince William's rumored affair
In March, rumors started circulating that Kate Middleton had parted ways with a good friend of hers named Rose Hanbury. While the royal family would not comment on such speculations, many fans started wondering what exactly had caused the rift, if indeed it had occurred.
Soon, royal followers started speculating the reason that Kate Middleton cut ties with her longtime friend was that her husband and Hanbury were involved in an affair.
While social media users were in an uproar over the rumors, the British press was suspiciously quiet about the matter and seemed to make a point to focus instead on Meghan Markle in all news relating to the royal family. This did not go unnoticed by users online, however.
Is the British press being irresponsible?
Markle's fans leaped to her defense on social media and slammed the British press for racist behavior in the way they consistently published negative stories about Markle, while seemingly choosing to ignore Prince William's alleged affair.
Some fans even claimed that perhaps the palace had set up a deal with the press that allowed them to speak negatively of Markle while ignoring potentially negative information about Prince William.
It seems as though the truth might be less deliberately sinister, although still disturbing. The likely scenario is that the British press and public still has a deep love for Prince William (partially stemming from their undying affection for Princess Diana, Prince William's mother) and that they don't want to speak ill of him, whether there's any truth to it or not.
It also seems like the majority of the British press is determined to view Meghan Markle through a lens of negativity – regardless of what she does or doesn't do. The sad fact is, she's a foreigner to many people in Britain, and her American heritage might always create a slight divide between her and her husband's people.
Hopefully, with the arrival of the brand new royal baby, the press will start treating Markle with the respect and the love that she deserves.