Why Tyler Cameron Will Never Be The Next Bachelor
Season 15 of The Bachelorette ended in late July. As we are gearing up for the next season of The Bachelor, there are a few guys on Hannah Brown's season who fans would like to see get their own chance in the spotlight.
Tyler Cameron is a huge favorite. Throughout the season he has shown himself to be a sweet, charming man, and many fans were understandably disappointed when he got eliminated. However, the sad news is that, unfortunately, Tyler Cameron is unlikely to be the next Bachelor. Read on below to find out why.
Tyler Cameron was in the finale of 'The Bachelorette'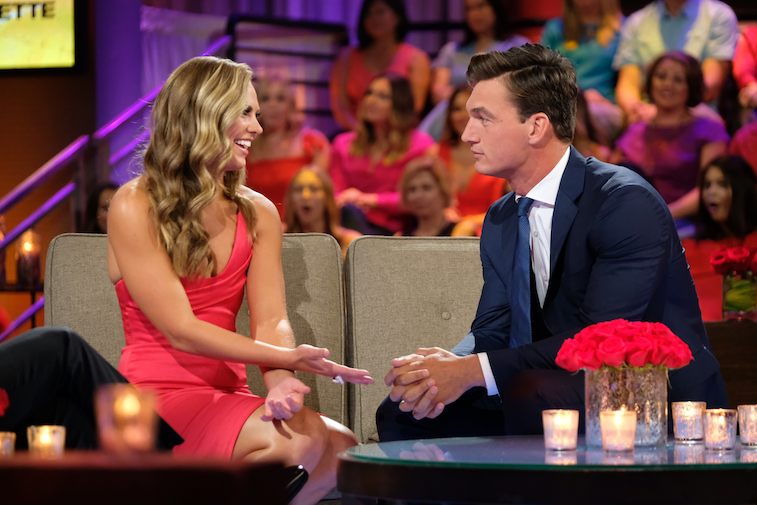 Tyler Cameron and Jed Wyatt were the two final contestants vying for Hannah Brown's heart. Even though Brown's parents gave Cameron their approval, in the end, she ended up choosing Wyatt.
Things quickly went downhill, though, and there was not much of a fairytale ending either. Brown soon learned that Wyatt had a girlfriend when he first came onto The Bachelorette, and after the show finished, his tacky behavior made Brown call off their engagement.
Hannah Brown admitted to host Chris Harrison that she still had feelings for Cameron, so she asked him out for drinks. He accepted and later was seen leaving her home in Los Angeles on August 2. Yet, at this point, it's unclear where their relationship stands.
Cameron was recently spotted with Gigi Hadid
Many onlookers believe that Tyler Cameron may have already moved on from Hannah Brown because he was spotted out with model Gigi Hadid.
On August 4, Cameron and Hadid were reportedly at a club in New York City and left together afterward. Eyewitnesses said that the pair looked "happy" and were "smiling" as they entered a taxi with each other.
"He spent the night," a source told Us Weekly. "He went to her house and stayed there and left in the morning."
Rumors about the two of them actually started all the way back in July when they followed each other Instagram, but neither has revealed what their relationship status is.
Hannah Brown did share on the Bachelor Happy Hour podcast that she thought "it was a little confusing" to see Cameron with Hadid. However, she said: "He can do whatever he wants to and I know that I can too."
Chris Harrison says that Cameron may not be the next 'Bachelor'
When talking about who the network is looking to make the next Bachelor, Chris Harrison revealed to ET that they are waiting before making the announcement in order to see "who really is sincere at the end of the day."
According to Harrison, Cameron's fling with Gigi Hadid is seriously affecting his chances since it looks as if Cameron is not ready to settle down. Harrison elaborated further:
"If Tyler is bouncing around from girl to girl and loving the life and enjoying the limelight — which, by the way, good on him. That's fine. If that's what you want to do right now, I don't blame him. He's probably enjoying life really, really well — but that's not someone we're going to want to have as our Bachelor or Bachelorette. So, it's about sincerity. It's about where you are in your life. And if that's where he is in his life, then he's not the guy for us."
For now, Harrison says that Peter Weber and Mike Johnson – who placed 3rd and 6th respectively – are still in the running for the coveted Bachelor position. However, we might not know who is ultimately chosen until early September, at the end of the current Bachelor In Paradise season.