Why 'Unorthodox' Star Shira Haas Says the Netflix Series Is 'A New Thing for Many People'
Unorthodox, a four-episode drama series, was released recently on Netflix. Israeli actress Shira Haas plays the young-but-determined Esty, who lives in a Hasidic Jewish community. Many of the actors had to train in Yiddish for the Netflix show, and Unorthodox is subtitled. It's also about a community that not many people in the mainstream world have access to. Haas, the Unorthodox lead, said that is a "new thing" for many TV viewers.
'Unorthodox', like other new media, is about 'looking past the subtitles'
Beanie Feldstein — who appeared in Lady Bird, Booksmart, among other films — recently spoke to Haas for Vogue. The fellow actresses discussed Haas's newest project, the Netflix series Unorthodox.
"I loved the show's commitment to detail and authenticity and honoring the traditions and the rituals and the language of the Satmar people," Feldstein told Haas. She also used Parasite, the most recent Best Picture winner at the Oscars, as a comparison.
".. the director, Bong Joon Ho, said that if you can look past the subtitles, you can learn so much about so many different people," Feldstein explained. (Most of the dialogue in Unorthodox — almost all of it in the Williamsburg flashbacks — is in Yiddish, and subtitled). Feldstein expanded on why she loved Unorthodox so much:
Your show is a beautiful example of that—not shying away from the specifics and not watering them down actually makes it so much more universal because there is an instant connection to feeling that is so powerful in the show.
"It is a new thing for many people," Haas replied. "Maybe a few years ago maybe the show would have been done, but not in Yiddish, for example."
'Unorthodox' castmate Shira Haas loves seeing 'so many different languages and cultures' on Netflix
However, the Unorthodox star is thrilled to see that the market for foreign media has exploded. Haas shared with Vogue:
There are now so many different TV series on Netflix in so many different languages and cultures. Over the past few years, people have become way more open to it and people want to see someone who is different from them and realize, 'Yes, it is a specific story, but I can relate to it.'
Haas brought up a similar notion in a phone interview with IndieWire.
"You see so many series on Netflix that are international, and it's beautiful because I think people really want to see something that is different from them…" the actress said. "The world is much more open now."
Netflix's newest star, Shira Haas, on the love she feels from the viewers
With Netflix, Feldstein told Haas, "You are able to be able to be seen by the biggest viewpoint. Unorthodox is everywhere now, and people are loving it." So, the Booksmart star wondered, how does it feel to be such a popular new membe of the Netflix family? Haas responded:
It is really amazing and it was a surprise. I can really feel the love. I always believed in the show and the role that I did, but, as you know, you can never tell what is going to happen with the thing that you are doing.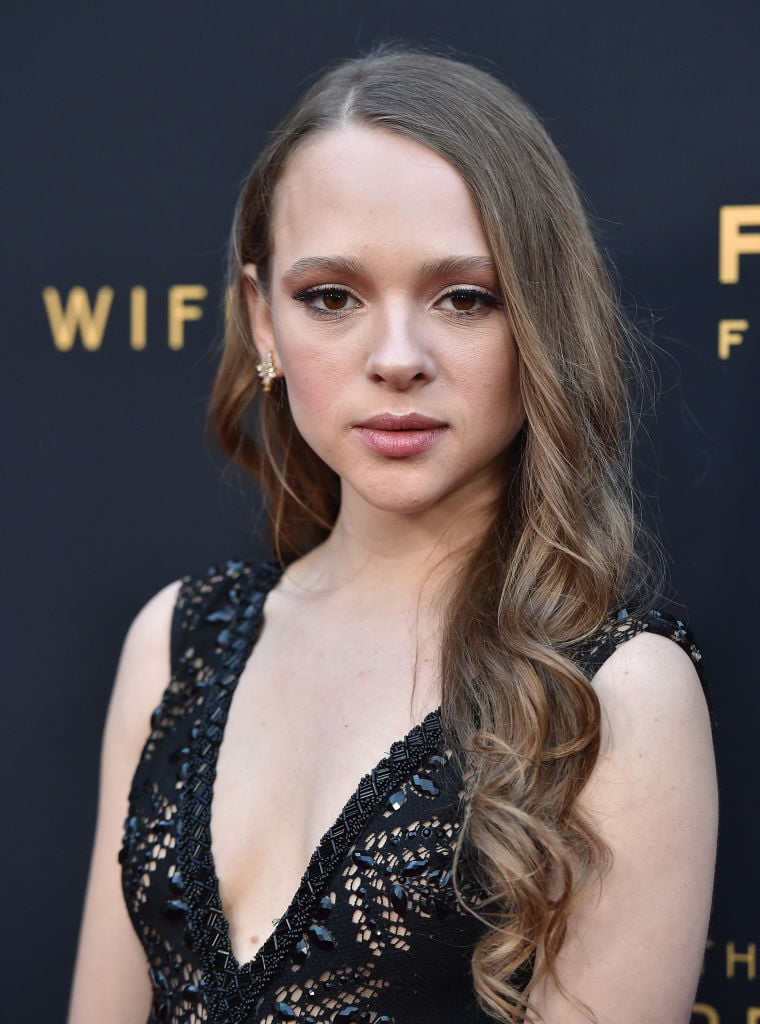 But most significantly for the Unorthodox lead, it was about how the viewers, whatever their background, could understand Esty's struggle.
"I can't take it for granted that so many people all around the world, no matter what their religion is, not necessarily Jewish, or secular, connected to the show and to Esty," she gushed. "The fact that it is has touched so many people," the actress continued, "is everything you could ask for as an artist."
Unorthodox, Haas explained, may be opening people's minds to characters with backgrounds like Esty.
Haas told Feldstein: "… once you see the show you're like, 'She is like me.'"