Why Usher Almost Turned Down a Cameo in 'Hustlers'
Usher's cameo in 'Hustlers' almost never happened. Learn why the singer had reservations about appearing in the movie.
Usher's cameo in Hustlers almost didn't happen. The 41-year-old "U Got It Bad" singer and former coach on The Voice — he sat in one of the show's famous red chairs during Season 6 in 2014 — made a brief appearance in the Lorene Scafaria-directed movie based on a true story. Keep reading to learn why Usher nearly turned down a cameo in Hustlers. 
Hustlers received positive reviews from fans and critics when it hit theaters on Sept. 13, 2019. Naturally, it led to buzz about an Oscar nomination for Jennifer Lopez, which she said left her in tears.
Audiences saw her play Ramona, the top-earner at a New York City strip club, who along with others played by Cardi B., Constance Wu, and Lizzo, swindled wealthy Wall Street clients out of money after the infamous stock market crash of 2008 left them with hardly any customers.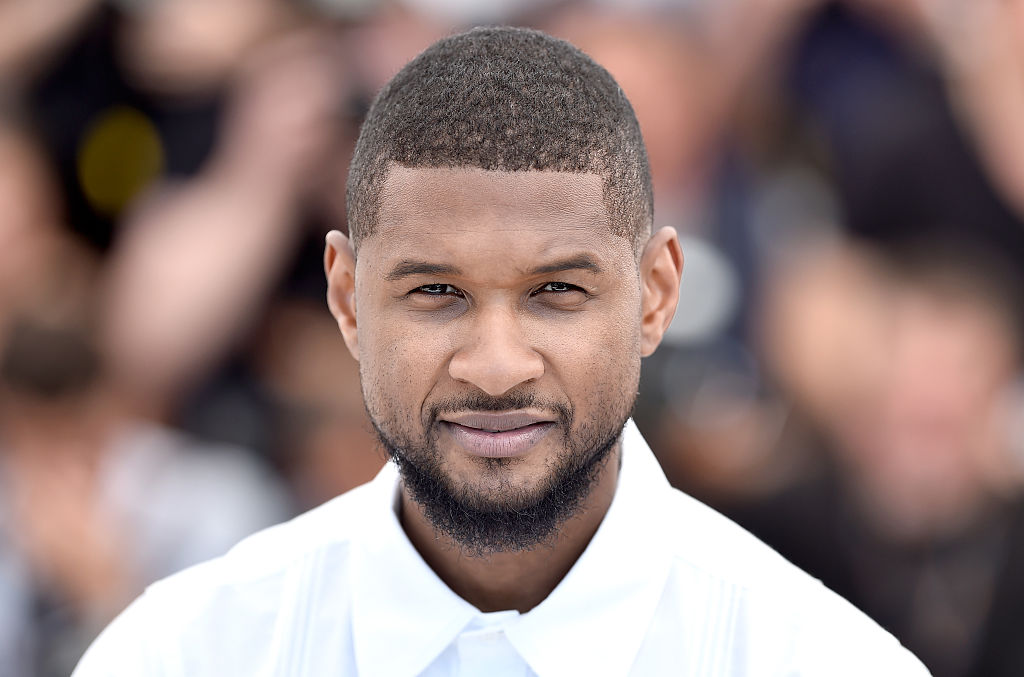 While J. Lo's stellar performance in the film and her striptease (learn why the scene had to be set up like a stunt) to Fiona Apple's 1996 song, "Criminal," wasn't much of a surprise to audiences — seriously, what can't she do?  — one thing that may have come out of nowhere, or maybe 2008, was an appearance made by Usher. Learn how J. Lo prepared for the striptease scene and why she called it one of the hardest things she'd ever done in her life. 
Usher's cameo in 'Hustlers'
Usher's appearance in Hustlers was nearly perfect. J. Lo, Lizzo, Cardi B, Constance Wu were backstage when they heard the rapper was coming. Naturally, they ran to the stage to meet him. With his song "Love in This Club" playing, Usher started throwing money around and Ramona (Lopez) asked for his name. True to his brand, he said, "Usher, baby." 
Why Usher almost turned down cameo in 'Hustlers'
So, how come Usher nearly said "no" to Hustlers? He was apprehensive about it because he thought he didn't look like he once did in 2008. In our opinion, he hasn't changed a bit. Which reminds us, we need to research his skincare routine. 
In an interview with Cosmopolitan, Scafaria, the director and screenwriter of Hustlers, told the publication that Usher's cameo had been written directly into the script. With J. Lo already signed on for the movie, she revealed one thing had been keeping the rapper from agreeing to the cameo: his hair. 
"Usher looks exactly the same as he did in 2008, but his hair is different," Scafaria said before adding, "He wasn't sure if he was going to be able to do it because he didn't want to have to change his hair." 
Thankfully, Scafaria figured out a simple way to make the cameo work and look authentic to the movie's setting more than a decade earlier. 
"I was googling pictures of Usher and hats, and then he had pictures of himself in hats to prove that he could play himself in 2008," she explained.
Usher's own fashion choices made the cameo happen thanks to some sleuthing by Scafaria. It all led to Lizzo saying, "Erscher," in Hustlers and for that, we're eternally grateful. 
Learn how Ryan Reynolds got Brad Pitt to make a cameo in Deadpool 2.