Why Was '13 Reasons Why' Canceled?
Netflix has announced that its controversial original series 13 Reasons Why has been renewed for a fourth and final season. The announcement was accompanied by the release date for the show's third season.
Based on the novel by Jay Asher, Netflix's series 13 Reasons Why kicked off in 2017, telling the story of bullied high school student Hannah Baker and the events that led her to kill herself. Addressing topics like suicide, school violence, and sexual violence, 13 Reasons Why can be very difficult to watch. The depiction of such topics has attracted a lot of controversy to the show over the years. And now it's coming to an end.
Now that 13 Reasons Why is reaching its conclusion, fans are wondering what led to the show's cancellation. Here's what we know so far.
This article will discuss topics addressed in Netflix's 13 Reasons Why, including rape, suicide, and school violence.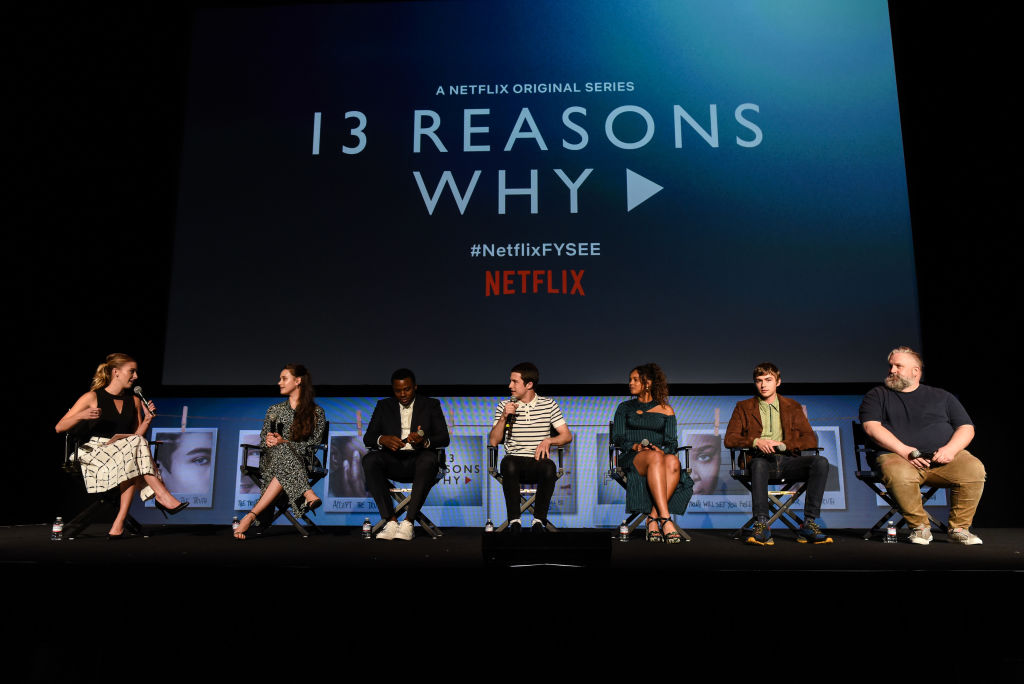 Viewers have been urging Netflix to end the show for years
Netflix's 13 Reasons Why has attracted a lot of controversy from audiences and critics with its depiction of difficult topics like suicide and sexual violence. The show has been criticized for glamorizing suicide and being socially irresponsible in the way it handles things. For instance, 13 Reasons Why Season 1 actually showed the death of Hannah Baker in a very disturbing three-minute sequence. The scene has since been removed. However, both Season 1 and Season 2 feature very graphic, upsetting rape scenes that have remained untouched.
Mental health experts condemned the show for provoking a copycat effect when a connection was found between teen suicides and the popularity of the show. Season 3 reported that it would be taking things down a notch, focusing primarily on a murder mystery, but unfortunately, the damage may have been done irrevocably.
Netflix said that '13 Reasons Why' Season 4 would be a "natural conclusion"
Netflix's 13 Reasons Why Season 4 will be a bittersweet farewell to the students of Liberty High School. The season will revolve around the students' preparing for their high school graduation while reflecting on their plans for the future. Production for Season 4 has already begun.
13 Reasons Why Season 3 revolves around the murder of high school student Bryce Walker, the character responsible for raping Hannah, Jessica, and several other students at Liberty High School. It seems as though every character has a motive for killing Bryce Walker, and Season 3 will reveal the killer in a murder mystery fashion. The season has all of the main cast of characters returning, but we won't see too much of Katherine Langford, who played Hannah Baker. Her story has been told and now it's time for the characters and the audience to say goodbye.
What viewers had to say about '13 Reasons Why' ending with Season 4
Netflix has been on a canceling spree, ending some of its most popular original series like The OA, Jessica Jones, and Tuca & Bertie. Netflix subscribers have expressed outrage over these shows being discontinued while 13 Reasons Why, which had been decreasing in popularity for some time. "13 reasons why…more like 13 reasons why it should be canceled," said one Twitter user.
Some viewers are in protest, refusing to watch the show at all as a demonstration to Netflix. "Everyone do NOT watch 13 reasons why!!! if u stream it Netflix is gonna think it's popular and make a 4th season and that sh** NEEDS to be canceled. IDC if ur curious do not watch it!!" said one Twitter user.
The release date for the final season of Netflix's 13 Reasons Why has not been announced yet, but it's likely that the show will premiere in the late summer or early fall of 2020.