Why Was 'Billions' Renewed for Season 5?
Showtime has renewed their TV series Billions because millions love it. Before the fourth season finale even aired, the cable channel had already given the go-ahead for season 5, according to Deadline. The show averages a strong 4 million viewers a week.
Billions' addictive examination of wealth and power is supremely entertaining, smart and surprising," said Gary Levine, co-president of entertainment at Showtime. "We're loving Season 4 and can't wait to buckle up for the wild ride that Brian [Koppelman] and David [Levien] and their brilliant cast have in store for us in Season 5."
What was the origin of 'Billions?'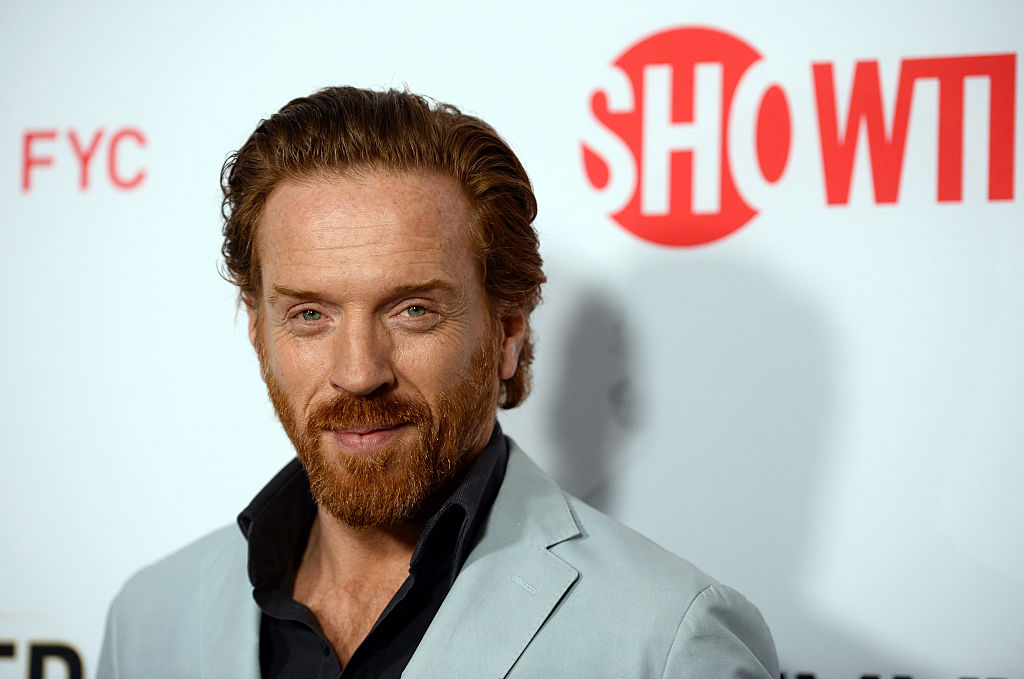 Billions was created by showrunners screenwriters Brian Koppelman and David Levien (Ocean's Thirteen), and financial journalist Andrew Ross Sorkin (Too Big To Fail).
Pitched mainly as a battle between U.S. Attorney Chuck Rhoades (Paul Giamatti) and the hedge fund titan, Bobby "Axe" Axelrod (Damian Lewis). The show takes some cues from real life, as Rhoades is based on two particular people.
Rhoades is based on former New York Attorney General and Governor Eliot Spitzer, who resigned after a sex scandal, and Preet Bharara, the former US Attorney that was fired after he refused an order to resign. Cohen is based on American investor Steve Cohen, who, befitting the show's title, has an estimated net worth of $14 billion. In 2012, he was involved in an insider trading scandal.
"We have long been fascinated with the state of commerce in the American story — it's something that has interested us since we were much younger and watched movies like Wall Street and Glengarry Glen Ross," Levien told Business Insider.
What to expect from future 'Billions' episodes
https://www.instagram.com/malinakerman/?hl=en
One key player who will not return in season 5 is Malin Akerman, who had played Axe's wife Lara since the beginning. According to TV Line, the actress' contract was amended to allow her to pursue work on other projects, including NBC's courtroom drama pilot Prism. She is still expected to play a recurring role in Billions.
"I just knew, 'Oh, this woman, this character is going to be so much fun to play,'" she told EW in 2018. "Because she just says it like it is — goes straight for the jugular."
When we last left Billions on May 12, Chuck's rivalry with Jock Jeffcoat intensified when Chuck used his political clout to route a train loaded with excrement to Jock's backyard. Nothing like a little natural fertilizer to get your attention. Meanwhile, with Lara out of the picture, Axe has become emotionally invested in Rebecca, and that may prove to be a significant chink in his armor. The show returns on May 26.
What makes 'Billions' work?
https://www.youtube.com/watch?v=WRbWwFc9eQ8
Part of Billions' appeal is its attention to detail. The show went so far as to hire Downtown Josh Brown, AKA the Reformed Broker as a technical consultant.
"I'm basically working with them on dialogue, working with them on scripts, being someone they can come to to bounce ideas off of … even if you haven't seen the show before, this is something you're not going to want to miss," he said in a YouTube clip.
The show has rated consistently well on Rotten Tomatoes, with season four getting the highest score yet, at 97%. The critical consensus for the current season reads: "With tables turned and alliances formed, Billions' fourth season goes full throttle with sharp dialogue, better rivalries, and bigger stakes."
Critics have noted the wilder the show gets, the better it gets. Matthew Gilbert of the Boston Globe wrote, "I'm loving this season, even when the storyline goes over-the-top-of-the-top, which is frequently." Ben Travers of IndieWire concurs, saying: "Part of the fun within Billions is seeing with your own eyes just how wild the show can get."
David Bianculli of NPR is the most direct: "Billions is television at its best. Attention must be paid."