Why Was U.S. Figure Skating Champion John Coughlin Suspended Before His Death?
Two-time U.S. pairs champion John Coughlin has died. He was just 33-years-old. Coughlin was a massive name in the skating world. He acted not only as a skater but also as a coach and TV commentator in skating rinks around the world. Coughlin won the U.S. pairs title twice. His first win was in 2011 with Caitlin Yankowskas, and he won again in 2012 with Caydee Denney.
In December 2018, the U.S. Center for SafeSport and U.S. Figure Skating issued a temporary suspension against Coughlin pending further investigation into allegations against him. In early Jan. 2019, that suspension was made indefinite. Coughlin's death comes just one week before the national figure skating championships which will be held in Detroit. The event marks U.S. skating's biggest week of the year. So why was Coughlin suspended in the first place?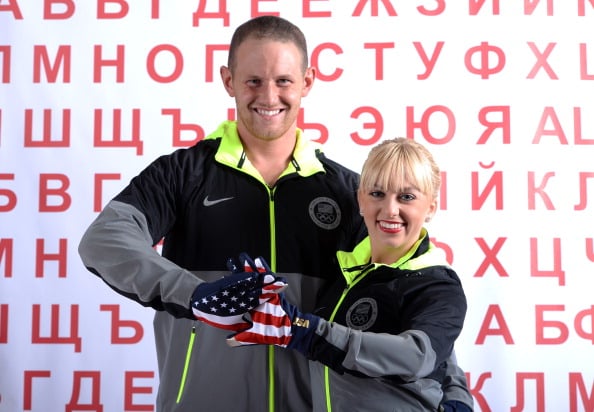 Why was John Coughlin suspended from figure skating?
In mid-January 2019, just two days before his death, Coughlin was suspended indefinitely from figure skating by the U.S. Center for SafeSport and U.S. Figure Skating, Though no details about the allegations against the skater have been made public as of yet, we do know that he was suspended for unspecified conduct. He was also barred from any and all activities that had to do with the skating body or the U.S. Olympic Committee.
This suspension followed a December 2018 restriction by Safe Sport. The committee was founded in 2017 and investigates allegations of sexual misconduct in sports along with other forms of abuse.
On Jan. 7, 2019, Coughlin spoke with USA Today about the investigation. He said, "While I wish I could speak freely about the unfounded allegations levied against me, the SafeSport rules prevent me from doing so since the case remains pending. I note only that the SafeSport notice of allegation itself stated that an allegation in no way constitutes a finding by SafeSport or that there is any merit to the allegation."
Following his statement, Coughlin resigned as the U.S. brand manager for John Wilson Blades which is a major skate blade company. SafeSport suspended the skater indefinitely just 10 days later. SafeSport does not provide public details of the nature of allegations until a case is resolved.
Coughlin, a two-time U.S. pairs champion, was suspended Thursday evening and died Friday https://t.co/ePZ2kujPqw

— USA TODAY (@USATODAY) January 19, 2019
How did John Coughlin die?
According to a Facebook post by Angela Laune –Coughlin's sister, the skater died Friday, Jan. 18, 2019 by suicide. She wrote, "My wonderful, strong, amazingly compassionate brother John Coughlin took his own life earlier today. I have no words." Though the Kansas City police have not yet released a statement, USA Today reports that the police were dispatched to Coughlin's known residence for a suicide.
The International Skating Union released a statement saying, "We are shocked and saddened by the unexpected passing of John Coughlin, Chair of the ISU Athletes Commission and member of the ISU Single & Pair Skating Technical Committee. In the name of  the ISU family, we herewith want to share our heartfelt condolences and kindest thoughts with John's family and friends in this time of sorrow."
Check out The Cheat Sheet on Facebook