Why We Doubt Amy Roloff From 'Little People, Big World' Actually Sold Roloff Farms
Roloff Farms has been a staple of Little People, Big World since the very beginning. When Matt and Amy Roloff first began the show, viewers got a glimpse into what their lives were like as they raised four kids and worked on their farm together. Now, the kids are all grown up, of course — and Matt and Amy's lives have changed drastically since their divorce. The two are still living on the farm property and trying to strike a balance with their business, but tension is at an all-time high.
This season, it seems there's a lot of talk of potentially selling the farm. We doubt Amy will actually allow the property to sell, however. Here's why.
Matt and Amy Roloff have discussed their desire to get rid of the farm in the past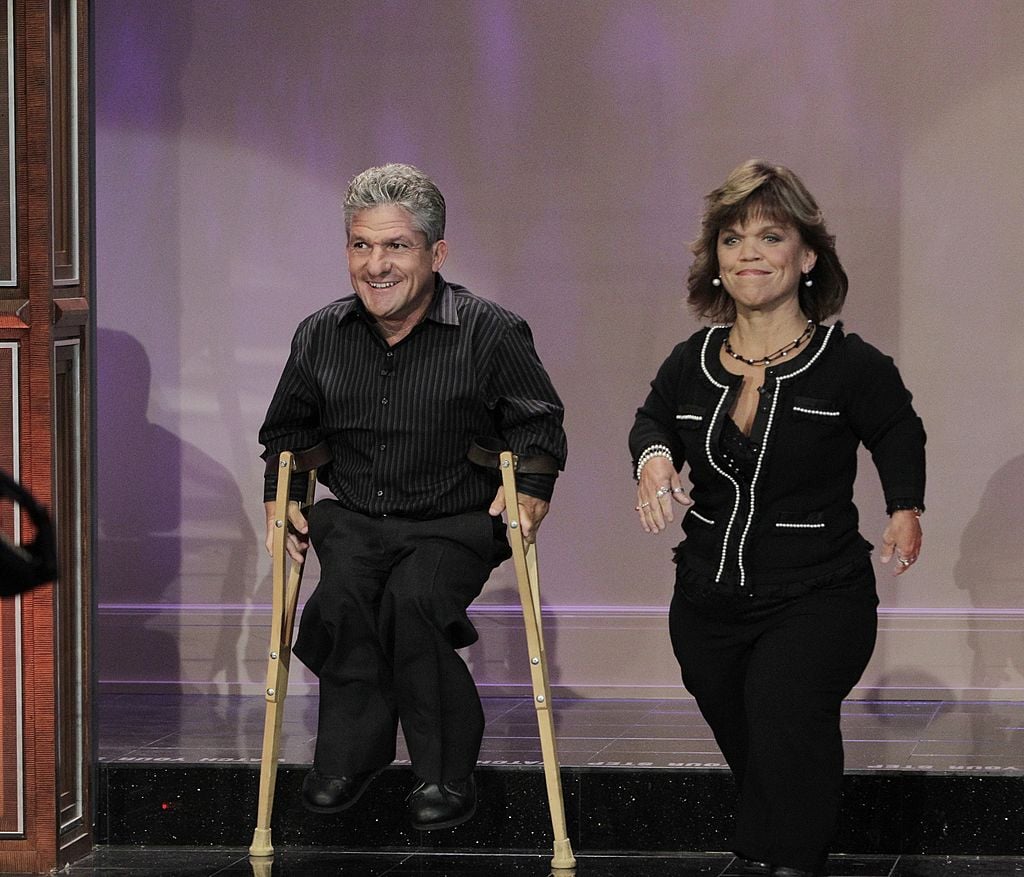 While many memories have been made on Roloff Farms, talk of getting rid of the property and moving on is nothing new. While they manage to coexist on their property, Amy is living in the big house while Matt and his girlfriend, Caryn, who also works on the farm, are living in a smaller house just 500 feet away. Tensions are bound to rise with Matt and Amy being in such close proximity, and judging from the sneak peek for the current season of the show, Caryn is also looking forward to moving, too.
We can't forget that Matt has also called the farm "a burden" in the past. "There's part of me that wants to keep the farm and build a house that suits me, but part of me just wants to sell the farm and liquidate it and move on," he said in a past episode. And on this upcoming season, it appears even Amy is considering leaving it all behind. She's seen discussing buyout options with Matt, though she also seems very indecisive.
We think Amy Roloff will get remarried — and she'll probably tie the knot on the farm
Amy seems much more attached to the farm than Matt is, and for that reason, we doubt she'll allow him to sell the property. While she's hinted at moving in the past on Twitter, it seems she may have even bigger life events on her plate right now. Amy's been dating her boyfriend, Chris Marek, for nearly three years now — and the topic of marriage is finally starting to come up between them.
People reports in an exclusive clip from the show, Amy and Chris are seen talking to their friends about marriage while on a camping trip. While Chris admits he's seen a lot of failed marriages, he's not against the idea of getting married himself — and Amy also adds that she "would sing 'Hallelujah'" if Chris were to propose.
If the two were to tie the knot, we assume they would follow tradition and marry on Roloff Farms. Amy and Matt's kids married here in front of their signature chapel, and fans would love to see Amy in a white dress with the same scenery, too.

There's other evidence proving the farm is still in the Roloff's possession
Not only do we think Amy would keep the farm because of its sentimental value, but there's also mounting evidence that the Roloffs didn't choose to sell. Good Housekeeping notes this past February, Amy posted a video of the farm property while it was snowing outside, which leads many to believe the farm is still in her possession. Also, in July 2018, Matt stated in a video that he wasn't "giving up on the farm" just yet, and he has also posted videos of him working on the farm grounds in recent months.
Fans are definitely hoping that Roloff Farms isn't sold, as the show wouldn't be the same without it. If anything, perhaps one of the Roloff kids will step up to the plate and purchase the farm themselves.
Check out The Cheat Sheet on Facebook!