Why We're in the Second Disney Renaissance
In the late 1980s, The Little Mermaid marked a significant triumph for Walt Disney Animation Studios, as the film hit a level of runaway success the studio hadn't seen in years. That film — with its mixture of classic fairy tale elements, memorable tunes, and a signature blend of adventure and comedy — ultimately heralded the start of what has come to be known as the "Disney Renaissance" with the release of several more Disney films bearing a similar approach to storytelling. In just a few short years, Disney had mega-hits like Beauty and the Beast, Aladdin, and The Lion King under its belt, confirming its status as the premier producer of animated family films.
Eventually, that hot streak petered out a bit — no doubt thanks to increased competition from the likes of Dreamworks Animation — but Disney's full-time devotion to CG-animated features with 2010 release Tangled has led to a new wave of imagination and incredible success for the studio. With Zootopia next in line for release, here's why we think that audiences are experiencing what will ultimately be viewed as the "Second Disney Renaissance."
Disney may have consistently released animated films during the decade or so between Tarzan (the last vestige of the Disney Renaissance, most agree) and Tangled, but none of them truly became pop culture phenomenons. However, the latter film's fresh take on the story of Rapunzel marked the studio's welcome return to fairy tale fare, introducing a memorable villain in Mother Gothel and an unforgettable score by Oscar-winning composer Alan Menken (Beauty and the Beast, Aladdin). Many of the well-known tropes of the Disney Renaissance were present, and the film went on to earn critical acclaim and nearly $600 million at the worldwide box office.
Truly, Tangled was a return to form in the eyes of moviegoers, as much a throwback to earlier classics as it was a sign of great new stories to come. Moreover, the film's status as one of the first projects following the reorganization of Disney's creative divisions in the wake of its 2006 acquisition of Pixar likely accounts for the renewed focus and vision in place. In the years since Tangled hit theaters, the studio's output has more than confirmed that Tangled was far from a fluke.
While 2011 hand-drawn release Winnie the Pooh failed to connect with audiences, the subsequent year's follow-up — Wreck-It Ralph continued the creative and financial resurgence of the Second Disney Renaissance. The film's meta-humor, sharp wit, and complex characters nearly matched the box office and critical praise of Tangled, earning an Oscar nomination for Best Animated Feature. Its vastly original tale of a video game villain's ambition to become a hero won over many fans with its heart and humor, leading many to wish for further adventures set in that world.
However, perhaps the best proof of the Second Disney Renaissance came in 2013. Ahead of its release, no one expected Disney's version of The Ice Queen — retitled Frozen — to become the unstoppable pop cultural force that it was. Much like the early 1990s Disney films, the tale of sisterly love was completely inescapable, with visions of newly minted "Disney princesses" Elsa and Anna as well as its ubiquitous signature song "Let It Go" seemingly everywhere. The film even went on to become the highest-grossing animated film of all time and won enthusiastic critical acclaim and two Oscars.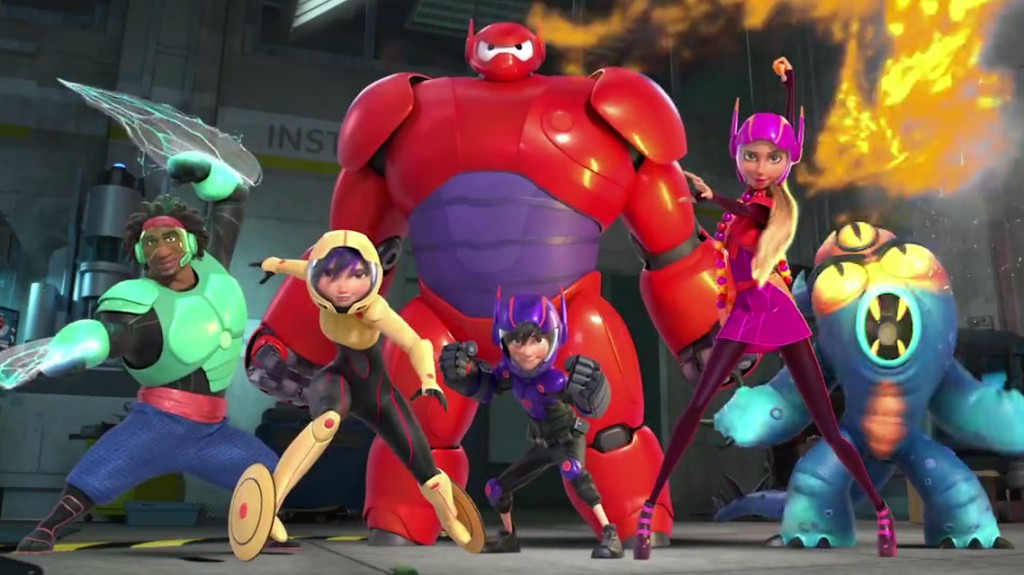 Since the apex of Frozen, Disney has kept the hits coming. Much like Guardians of the Galaxy, Big Hero 6 turned a relatively obscure Marvel Comics title into a favorite among moviegoers, surpassing both Tangled and Wreck-It Ralph at the box office and becoming the second consecutive Best Animated Feature Oscar winner for Walt Disney Animation Studios. Cuddly healthcare companion/reluctant superhero Baymax has joined the pantheon of lovable Disney creations, and upcoming releases like Zootopia and Moana look like they are destined to keep the Second Disney Renaissance alive for years to come. Here's hoping the studio can keep generating such well-crafted family films and usher a whole new generation into the storytelling magic that Disney has become known for.
Follow Robert Yaniz Jr. on Twitter @CrookedTable
Check out Entertainment Cheat Sheet on Facebook!       
More from Entertainment Cheat Sheet:
Want more great content like this? Sign up here to receive the best of Cheat Sheet delivered daily. No spam; just tailored content straight to your inbox.