Why Whoopi Goldberg Has No Interest in Getting Married Again
When Whoopi Goldberg visited the The Tamron Hall Show on November 18, Hall asked about everything going on the film and TV star's life. Professionally speaking, the list includes the upcoming Sister Act revival in London and an adaptation of Stephen King's The Stand.
But Hall wanted to hear about Whoopi's personal life as well. So she started off with a simple question. "You've been married how many times?" Hall asked. "Several," Whoopi replied, to laughter from the crowd. (She has married three times to date.)
That made Hall bring up some of Whoopi's past comments about relationships. (Whoopi wrote a book on the subject, after all.) And Whoopi stood by statements that she wasn't actively on the dating market.
"People keep saying to me, 'You'll find somebody.' But I'm not looking for anyone," she told Hall. "I don't want to live with anyone."
Whoopi doesn't want to make the effort a committed relationship requires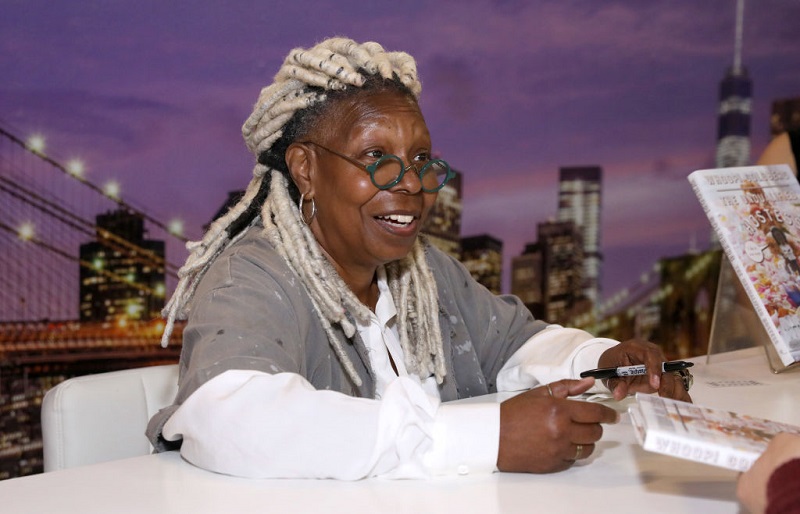 When Whoopi spoke to the New York Times Magazine in July 2019, she said she'd gotten to the point where she didn't want to deal with someone else's problems — or even share information with them. Speaking with Hall, she didn't sound like she'd changed her mind on that front.
"For me, when you make a commitment to someone else, it's a commitment to ask their opinion and listen and work it out with them," she said. "I don't want to do that." Then she pointed out other aspects of being in a relationship that didn't work for her.
"I don't want to share money — I know it's terrible, but I don't want to do that. I know for me it doesn't work." Hall disagreed about it being "terrible," saying Whoopi knew what was important to her. "Yes, my family," Whoopi said.
During the interview, she also brought up a four-legged family member who took issue with others staying over.
Whoopi said her 20-year-old cat shares this view on relationships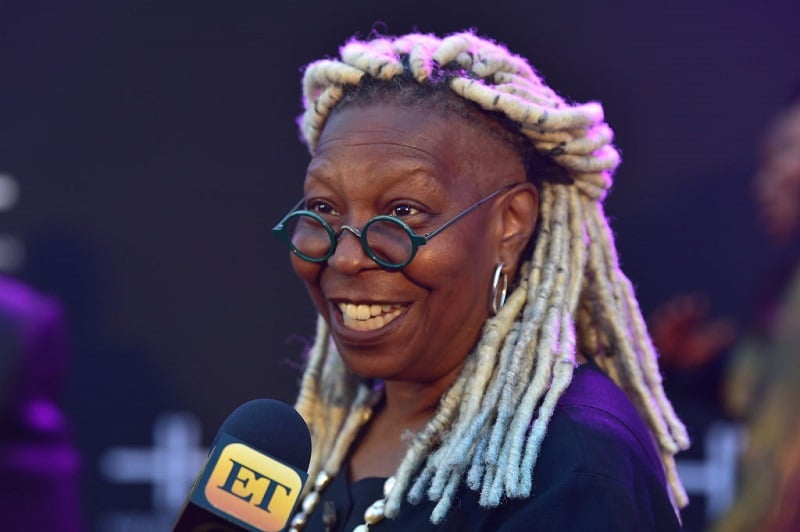 Even if Whoopi decided to give a relationship a go these days, she'd face some resistance at home. "I have a 20-year-old cat who is attitudinal," she told Hall. "So he will leave little treats for anyone that's not me in the bed." ("Little treats" seems to be a euphemism for bowel movements here.)
When Hall suggested her cat (Oliver) was "blocking" Whoopi, she didn't agree with that take. "No, I'm blocking," Whoopi said. "But I know what he will do if I bring somebody in."
In her Times Magazine interview, Whoopi pointed out what an ideal night at home might be like. It would start with a dinner party — preferably one in which lobster risotto is served.
"Truly, to be happy in the world, you must have risotto," Whoopi said. But the night didn't end there. "Then everybody left, and the cat and I went upstairs and watched Twin Peaks. It made me very happy."
Also see: Why Whoopi Goldberg Thinks Some Fans of 'The View' Should Relax