Why Whoopi Goldberg Said Some Comedians Need to 'Grow a Pair'
If you're a fan of Whoopi Goldberg, you probably love the rawness in her comedy. You don't see it every day on The View, but it used to be the signature of her stand-up performances.
"If [people] knew me, they would know that Whoopi has never been about political correctness," she told the New York Times back in 1993. That comment followed the controversy which erupted over Ted Danson roasting her in blackface that year.
So does Whoopi regret that incident these days? Speaking with the Times Magazine in July 2019, she clearly did not. "People always bring this up because I guess they think I'm going to say what a terrible thing it was," Whoopi said in her inimitable way.
Speaking with NJ.com about a November 15 Atlantic City gig, Whoopi still didn't seem worried about PC culture holding her back. And, to writers and comedians claiming they can't work in today's conditions, Whoopi had some choice advice: "Grow a pair and move on."
Whoopi thinks those complaining about PC culture need to innovate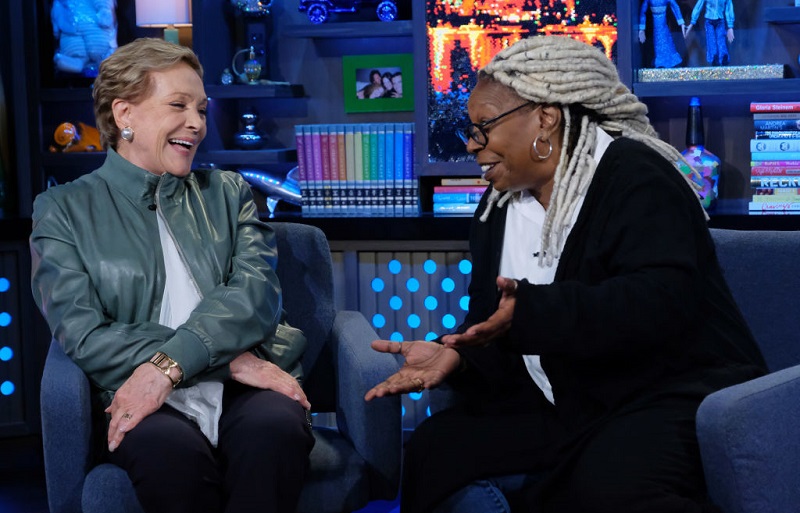 With her 64th birthday ahead (November 13) and a show two days later at the Hard Rock Hotel & Casino in A.C., Whoopi chatted with NJ Advance Media about a variety of subjects. When she got to the topic of "woke culture's" constrictions on comedy, she spoke with her trademark bluntness.
"So there are consequences now for people being sloppy," Whoopi told NJ.com. For her, the solution was fairly simple for comedians. "Be more innovative. Think out of the box and stop saying, 'Oh, I can't talk about …' Well you can, but there are consequences."
"It is now a world where no one is restricted from saying, 'I don't like what you said about me. I don't like what you said about blondes. I don't like what you said about Polish people [and other ethnic and religious groups],'" Whoopi told the outlet.
Whoopi seemed unimpressed by what comics (and folks like Hangover director Todd Phillips) said held them back in today's environment. When she said "Grow a pair," it reminded us of how she handled the uproar over Danson's act in the '90s.
Whoopi didn't blink when some tried to 'cancel' Danson in the '90s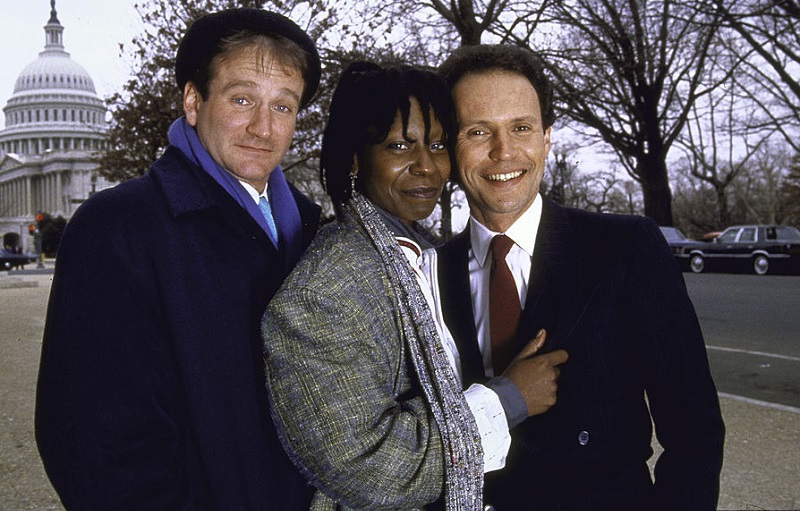 What Whoopi seemed to be saying was, you can still do offensive jokes, but you might get called out for them — and people might not go to your shows because of it. So it's not entirely different from 26 years ago, when she and Danson came under fire for the blackface routine.
In her defense of Danson (whom she was dating at the time), Whoopi said she wrote most of the controversial jokes he told. And when many did their best to "cancel" the former star of Cheers, Whoopi was the one who defended him to the end.
As Ruth Graham noted in Slate, "Danson might not have recovered from the disastrous performance were it not for the fact that Goldberg stood by him so unreservedly." So you might say Whoopi was speaking from experience with her latest advice to comedians.
And when Whoopi followed Danson onstage that night in '93, she walked the walk. "It takes a lot of courage to come out in blackface," she told the still-buzzing Friar's Club crowd. "I don't care if you don't like it. I do."
See also: When Whoopi Knew Rosie O'Donnell's Return to 'The View' Would Be a Disaster