Why Whoopi Goldberg Says 'The View' Isn't Enough for Her
If you ever watch The View or check out interviews with Whoopi Goldberg, you get the feeling she is completely comfortable with herself. On TV, she doesn't look out to the studio audience hoping for applause or other sorts of approval. In interviews, she speaks freely, as if it's the only available option.
On July 8, David Marchese's chat with Whoopi appeared in the New York Times Magazine, and it doesn't disappoint. Looking back at her start in the theater and reflecting on her career as a whole, Whoopi spoke of what stepping away from performing has meant to her.
In short, Whoopi was candid about what her day job does and doesn't do for her. As far as satisfaction goes, Whoopi said The View doesn't do much of anything for her creatively.
Or, as she put it, "it's not" "enough" for her to spend her days talking on TV. And she sounds ready to do something about it.
Whoopi's creative side has hit a bit of a dead end on 'The View.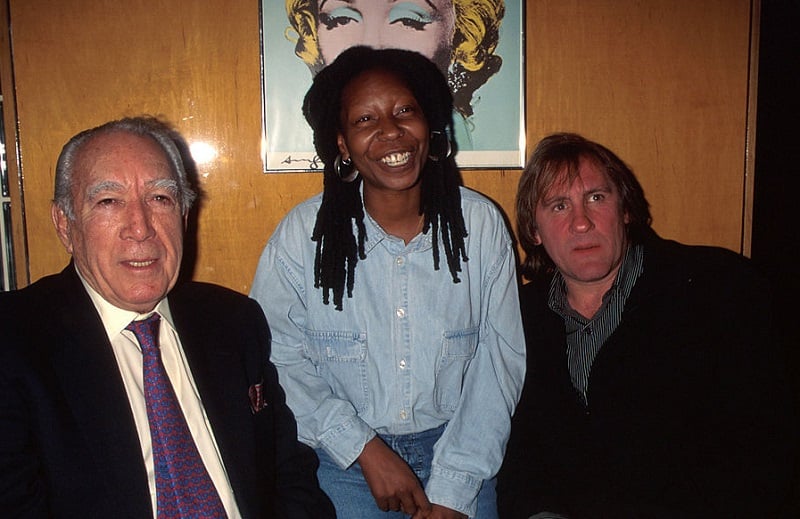 No one considers The View art, and it's not supposed to be. A typical show features four-to-five women discussing news stories and pop culture with the occasional on-air advertisement. To Whoopi, The View is simply "my job." She told Marchese she's exploring other interests again.
"What you're asking is, 'Is The View enough?' It's not," she said. "Ten years [on the show] is a long time, and now I'm starting to do other stuff. I'm doing books. I'm adventuring into THC products. I'm creating the clothes."
By our count, it's actually been 12 years since Whoopi took over as moderator for Rosie O'Donnell in 2007 (but who's counting). For Whoopi, it seems mostly to be a steady — and quite solid — paycheck.
So when the rumor mill is churning and people ask her for her comments about the fighting and mud-slinging, Whoopi simply doesn't get involved. "I don't spend a lot of time thinking about it," she told the Times. "Grow up. It's a show."
Rumors of Whoopi leaving 'The View' likely won't go away anytime soon.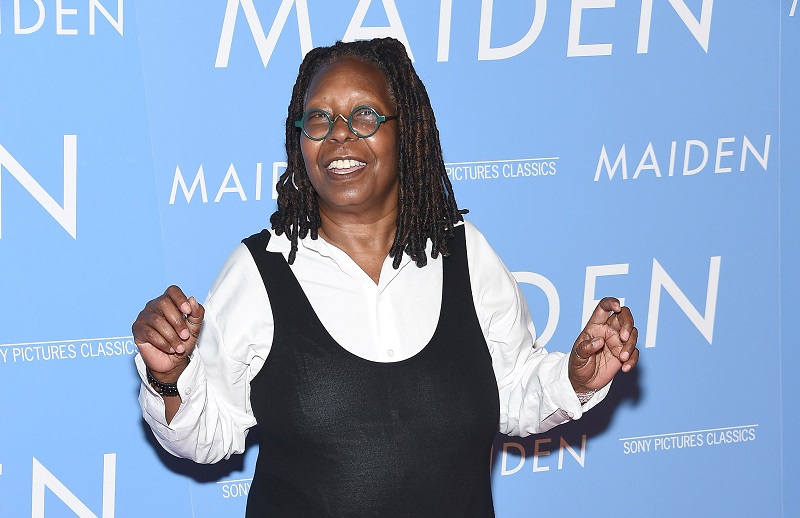 When Ramin Setoodeh published his View tell-all Ladies Who Punch, he had to do so without any input from Whoopi. True to form, she declined to talk to the former Variety and Newsweek reporter who got sensational material from Jenny McCarthy and others.
Still, Setoodeh reported that most people believe Whoopi will stay at The View through the 2020 election. (Joy Behar plans to stay as well, Setoodeh wrote.) Yet Whoopi sounded quite restless in her Times interview. You get the feeling she'd take a well-paying creative gig if given the chance.
Looking back at Whoopi's time on The View, that's basically what she's planned to do all along. When she cut her schedule down to four days a week, the idea was she'd have time to pursue other projects and be ready to move on if the show got canceled.
With the show's ratings revival in recent years, you get the impression the pressure's off and Whoopi can stay at The View as long as she wants. Judging by the way she thinks about the show, it might not be much longer.
Also see: How Whoopi Goldberg Manages to Avoid the Daily Drama at 'The View'