Why Will Smith's Genie in 'Aladdin' Never Stood a Chance Against Robin Williams' Portrayal
While Disney has been pulling on its vault of classics and transforming them into live-action reimaginings, not all have opened to the praise akin to The Jungle Book. Unfortunately, Aladdin, failing to reach the insurmountable height of its predecessor, has joined the likes of Alice Through the Looking Glass and Maleficent, according to critical evaluation.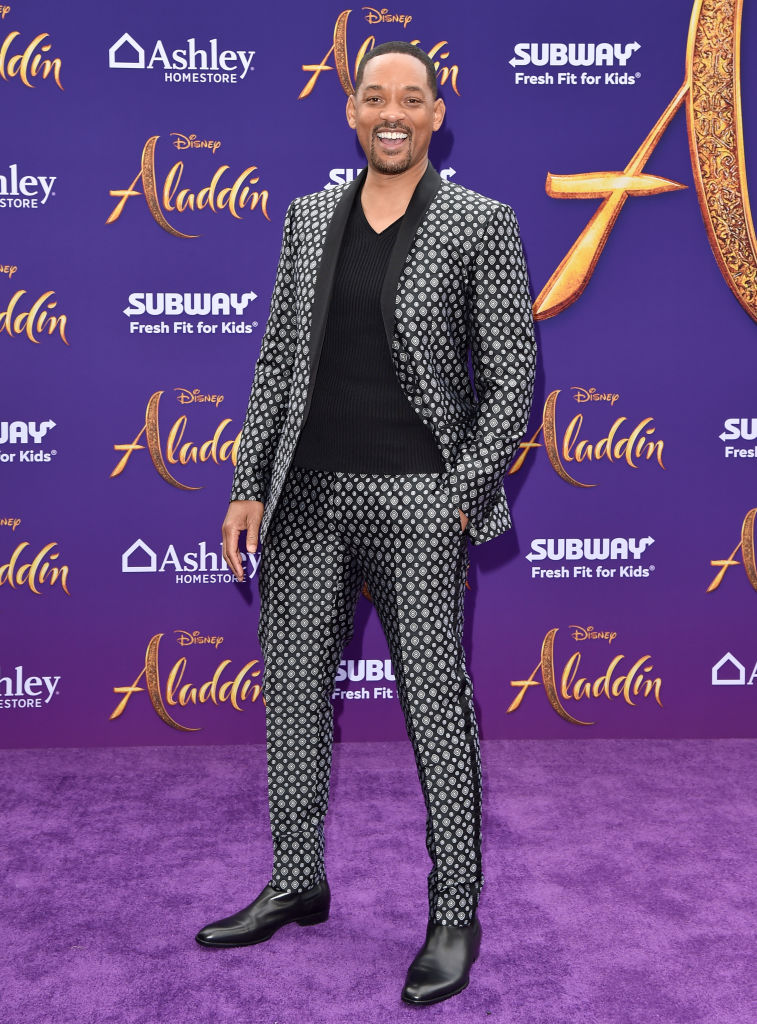 Currently boasting a 57% critics score on Rotten Tomatoes, Disney's Aladdin has been deemed a "dazzling spectacle" that simply lacks a "soul." While providing audiences with complex choreography and catchy musical numbers, the remake fails to accomplish anything new and pales in comparison to the former animated telling. One of the many flaws cited: the CGI monstrosity that is Will Smith's Genie.

Though certain critics argue that Will Smith's performance is lackluster, stating, "he is no Robin Williams," many others focus on the overall impression his Genie's appearance conveys. Comparing CGI to animation, Smith's genie does not possess the grandeur of Williams' genie. However, Smith excels as the alter-ego Prince Ali, and there are many reasons – aside from Will Smith's actual performance competence – that the actor never stood a proper chance against Robin Williams.
Will Smith vs Robin Williams as Genie in 'Aladdin:' CGI attempts to rival animation

Those behind Aladdin either failed to realize or wrongfully neglected the benefits akin to animation that CGI dispels. When Robin Williams played the Genie, the blubbery animated figure was – through a more primitive technological approach – designed to emulate Robin Williams' natural comedic flair.
Taking Williams' exaggerated gestures and delivering them via a chunky Genie was simple syrup for the soul. With Will Smith, audiences see a beefed-up, quite muscular Genie rocking a little too much bedazzlement.

Unfortunately, the CGI disaster dismantles Smith's performance before he gets a chance to prove his competence. Viewers see the Genie and think, "That's not Genie. That's a semi-muscular, semi-chunky, over-enlarged Will Smith." However, how could Smith stand a proper chance if he was not awarded the same treatment: an animated character designed to emulate his own demeanor?

Will Smith was the first to follow Robin Williams as Genie in 'Aladdin'

When fashioning a remake to a classic, expectations are always high. And unfortunately, this movie was haunted by the garments and ghosts of Genies (1 genie) past. To say Will Smith had large shoes to fill is a complete understatement.

Robin Williams is intimately tied to Genie, in the same way he is associated with Mrs. Doubtfire and Dr. Hunter "Patch" Adams; thus, not only was Smith trying to pay homage to one of the greatest comedians of all time, he was trying to follow one of the comedian's most well-known and adulated performances. He may have stood better luck in an Insomnia or The World According to Garp remake.
Smith had to be the follow-up; meaning, his performance would never exist, or be evaluated, based on its own merits; his performance, to all viewers (whether knowingly or not), would start off in the shadow of Robin Williams' portrayal, and only come into the light if it equaled or rose above the original. Which, based on critical evaluation, it did not. However, is this fair to the actor? Smith never tried to be Williams. He gave it his own personal flair, bringing a 90s' Fresh Prince vibe to the iconic wish granter.

If there is ever another Aladdin remake, the next actor will be farther removed from Williams, giving way to a comparison with Will Smith, and a presumable, "well, it was better than Will Smith's CGI disaster" evaluation.
Will Smith was always destined to be the one taking the fall for the success of future reinventions; however, Smith and director Guy Ritchie may have missed the memo that the world received.