Why You Don't Hear Outcry Over 'Dear White People' Anymore
Even before Dear White People premiered on Netflix, it was a hot button show. Was it because Dear White People dealt with a college fraternity holding a blackface part? Was it because the show dealt with police violence when Ferguson was in the news? Was it because the show featured a college radio show discussing political issues?
No, it was because the show was called Dear White People. The furor over the title probably made Dear White People a must watch on Netflix. Now the third season will premiere on August 2 and Dear White People doesn't have to defend itself anymore. Creator Justin Simien and show runner Yvette Lee Bowser shared their thoughts on why people don't seem upset about Dear White People anymore.
The title hasn't changed
Dear White People was intended to be a provocative title. Simien wrote and directed a movie of the same name in 2014. The show is his adaptation of his own film, but many people heard about the Netflix show first. The movie was an indie hit grossing $4.4 million, but that doesn't make a dent in the millions of people who follow Netflix programming.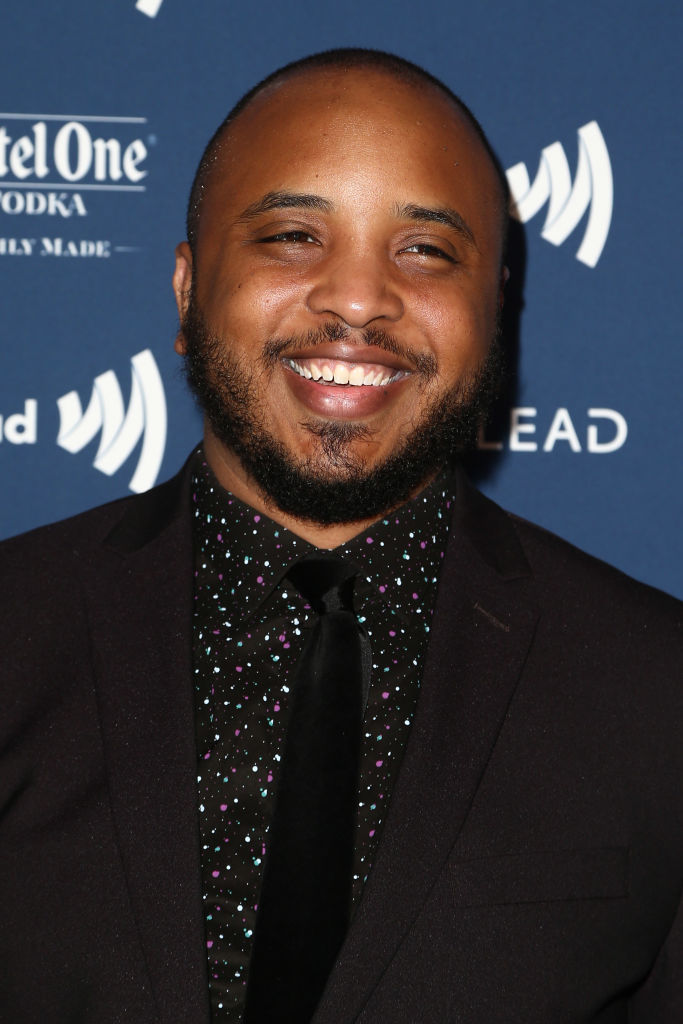 "I think when our first teaser came out, we were in the height of bot world where nobody knew there were so many bots," Simien said. "We got this insane reaction to that first teaser for the show, despite the movie having been out already. After that, season two was all love."
The show has been on for 2 years now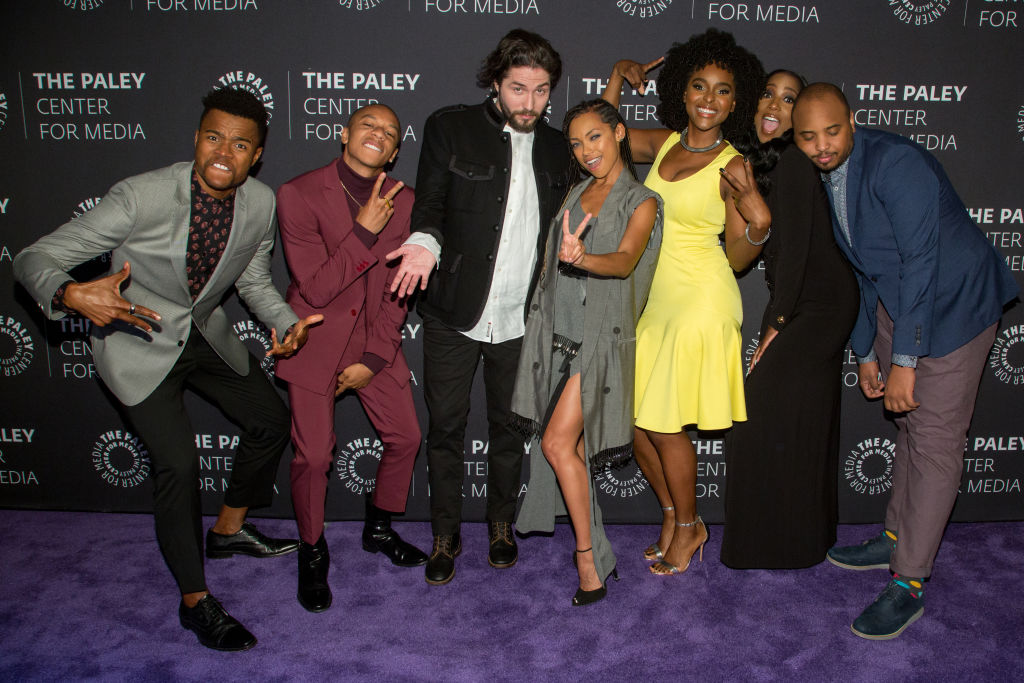 Simien understood that many people reacted to the Dear White People series trailer as their first impression of his story. Now that the show has been on for two seasons, people know what the show is about. They either continued watching it or they stopped watching and moved on.
"Right now, you either watch the show or you don't," Simien said. "There's only so much outrage over the title of a show you haven't seen that can sustain. The people I hear from are people who have actually watched the show and that tends to be love or think pieces or really investigating. I feel like the love was even greater for season two.
People relate to it
For whatever reason people began watching Dear White People, they discovered they had a lot in common with the show's characters. Whether it was Reggie Green (Marque Richardson) getting held up by aggressive campus police, Lionel Higgins (DeRon Horton) coming out or Sam White (Logan Browning) arguing with racist trolls, the stories of Dear White People proved to be universal.
"What we're really doing is reflecting what the audience is already experiencing, so I think the audience is there with us," Bowser said. "The audience has been very receptive and most of the response that seems to connect with us and resonate with us is about people saying oh my gosh, that happened to me. I experienced this. I feel what these characters are feeling. I've been through what they've been through. We're not trying to predict where things are going. We're actually just reflecting where they are and in some ways proposing where things could go and people can either get on board or not. We're not here to tell people what they should think but just reflect what we're thinking."
'Dear White People' is authentic
If Simien and Bowser were just trying to get attention for controversy, viewers would see through that. They've stuck around for 20 episodes and eagerly away 10 more because they can tell the show believes in its messages.

"This show is a show that is basically art as activism and [Netflix] are okay with that," Bowser said. "They really allow us to speak to the things we want to speak to and depict that kind of characters that we wanna depict that are part of our own real world experience and not necessarily say oh well, this story really popped so let's lean into that character or that character. It's really what's on your mind, what do you want to express? That's where the show begins for us. It lives in that lane. I think as soon as it doesn't live in that lane it's not going to be as honest a depiction."
'Dear White People' is international now.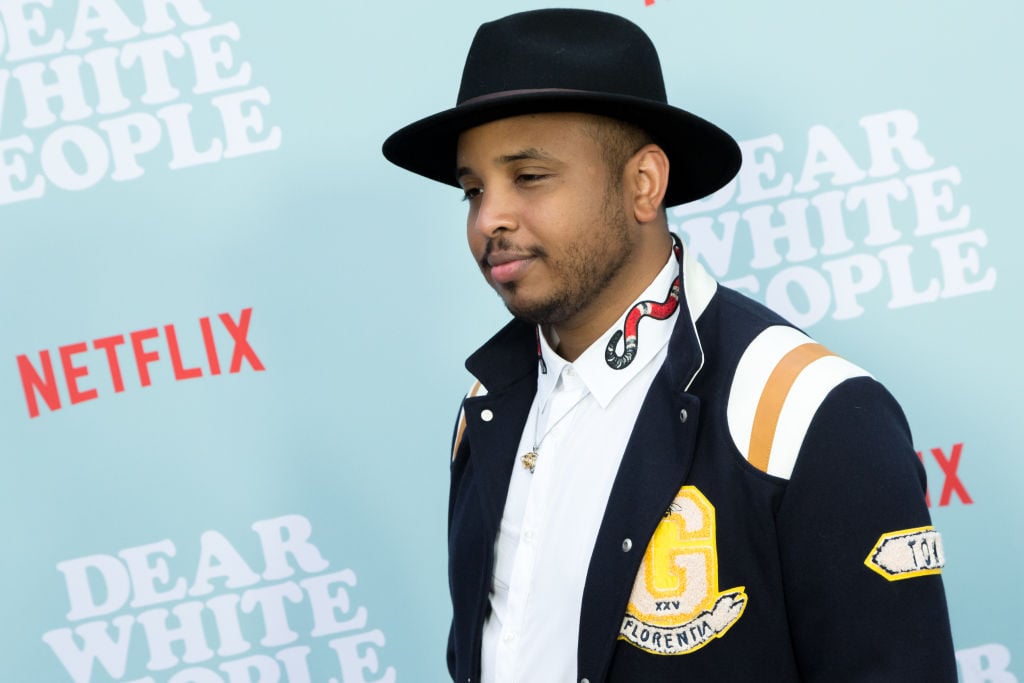 Thanks to Netflix's worldwide audience, Dear White People can reach beyond the African-American experience. Streaming the show internationally has shown Simien that his story is universal.
"With the movie too, when we would screen, I would be terrified for is this going to play in Paris?" Simien said. "To see people who we think of as so removed from the black experience in America totally getting it and totally having their own versions of it, I felt like, especially on a platform like Netflix, I felt like it would resonate."