Why You Should Be Watching 'Vikings'
History's Vikings is a show unlike any other portraying the lives of the mysterious and spiritual Vikings. It takes a deep dive into their culture, history, and core beliefs of a strong people. Cradled in The Viking Age, the series follows Ragnar Lothbrok (Travis Fimmel), whose life would pass into legend throughout the centuries. He moves from a small farmer to a king in no time using his skill, cunning, and determination. Read on to learn about why you should be watching this miraculous show. There are some spoilers ahead.
Ragnar Lothbrok's journey to becoming king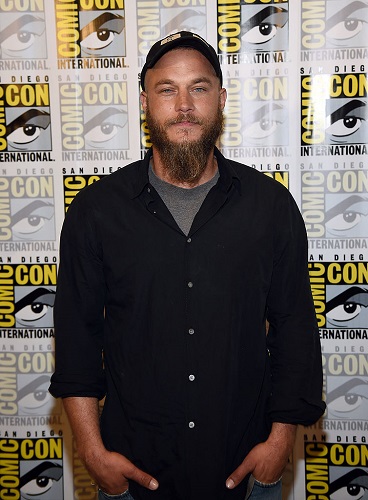 The series follows Ragnar's journey to kingship and the sacrifices he makes along the way. He finds his way to England and leads with brute force into new territories. He forges alliances with famous men in history, including King Ecbert of Wessex (Linus Roache). Beloved by all his people, fortune seems to favor Ragnar, at least for a time.
Lagertha the shieldmaiden plays a major role
Lagertha (Katheryn Winnick), Ragnar's first wife, plays a large role in the series. She has two of Ragnar's children, though one dies in childhood. Lagertha fights with the men and has no qualms about doing what she has to when the time calls for it. She is a marvel to behold, and promptly leaves and divorces Ragnar when he disgraces her with another woman. Rather than stand for it, she goes on to forge her own future.
Bjorn Ironside fights for what's right
Bjorn Ironside (Alexander Ludwig), Lagertha's son, goes on to carve out a legend that's arguably even grander than his father's. He fights to defend his father even after Ragnar up and abandons them all in disgrace. He is a fierce protector of his mother and family with a strong pull to travel just like his Ragnar. He even champions a war against those that brought disgrace to his father's name and leads them all to victory.
Duke Rollo betrays Ragnar
What would a good series be without a little betrayal? Ragnar's brother, Rollo (Clive Standen), goes on to betray his brother numerous times for his own benefit. Eventually, he finds his way to becoming the founder of Normandy and forges his own alliances with kings. His journey from drunken debauchery to a major player is a slow one, but he turns into a force to be reckoned with. His aggression towards his brother drives a wedge between the family throughout the series.
Ragnar's sons take their revenge
In an epic showdown, Ragnar's sons take revenge on England for their father. The battle leaves the landscape forever changed. They get justice for Ragnar's memory and legacy. Throughout the seasons, we see Vikings slowly start to populate the English shores. It doesn't always lead to a hospitable situation, but the Vikings would eventually continue to settle the area and become intermixed with their Saxon counterparts.
Season 6 of 'Vikings' will be the last
There will be one more final season of Vikings. Fans can rest assured that it will have a massive episode count. Variety confirmed that the season will feature 20 episodes and it will air in two parts, as the fifth season did as well. The first half will premiere this year and the next half will premiere in 2020. As Vikings fanatics already know, they can fit a lot into 20 episodes. Time changes quickly on the show, so who knows where and when the series will end? Fans can breathe a sigh of relief because there is still one more season left to go on History's Vikings.