Wii U or 3DS: Which 'Super Smash Bros.' Should You Get?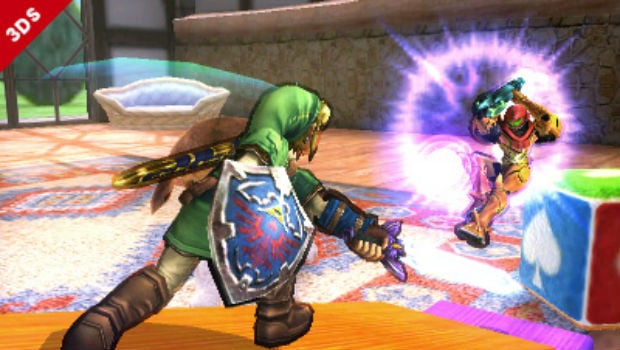 Nintendo is going all out with its most important year-end game. Instead of launching Super Smash Bros. only on its major game console — as it has with every previous installment of the franchise — the company is pushing out two separate versions of the game: Super Smash Bros. for Wii U and Super Smash Bros. for 3DS. The 3DS version is already available, but Wii U owners will have to wait for November 21 to own it. Which version should you buy? Below, we break down the differences to help you decide.
First, a quick primer. The Super Smash Bros. series kicked off in 1999 on Nintendo 64. The idea was to gather 12 famous Nintendo characters, including Mario, Link, and Pikachu, and let them engage in four-player brawls. Two sequels came out over the years, on GameCube and Wii, with each one expanding the fighter lineup and attracting new players. The newest installment, which brings the action to the 3DS and Wii U, raises the number of fighters to 49, including a few non-Nintendo characters like Mega Man and Pac-Man.
From a software standpoint, the two latest games are fairly similar, with only a few differences. First, the Wii U and 3DS versions will have different level backdrops. The 3DS version pulls most of its environments from handheld games, while the Wii U version takes levels from console games. Each version has an exclusive game mode as well. The 3DS's exclusive mode is Smash Run, which has you fight computer-controlled enemies to earn power-ups before launching you into a three-on-one battle with other fighters. The Wii U-exclusive mode lets up to eight fighters duke it out at once.
On the hardware side of things, the 3DS a much smaller screen than the average television hooked up to a Wii U. In some games screen size doesn't matter, but when four characters are hammering away on each other in Super Smash Bros. on 3DS, it can be hard to keep track of what's happening. This hasn't been a big enough issue to keep reviewers from recommending the game, but it should be taken into consideration.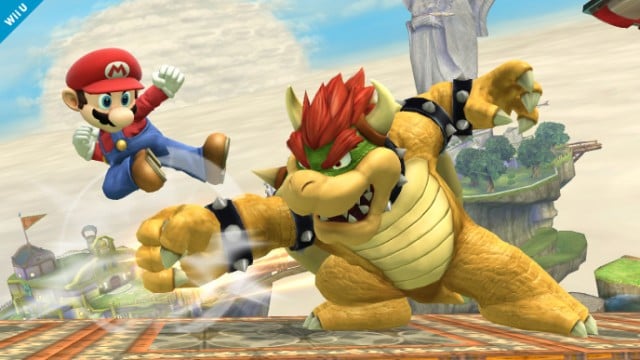 The Wii U will also have a leg up when it comes to multiplayer. To play with others on the 3DS version, you have two options, neither of which is ideal. You can play online — which people have reported is often laggy — or you can play with people in the same room, as long as each player has a 3DS and a copy of the game. The Wii U version isn't out yet, but we can expect that the hardware will be better equipped to minimize lag in online matches. When playing local multiplayer, on the Wii U you'll only need one console and one copy of the game.
The Wii U version will also support GameCube controllers through the use of an adapter cable that's sold separately. This will probably appeal to people who played the GameCube installment Super Smash Bros. Melee, but may be more comfortable to newcomers as well. Interestingly, you'll also be able to use a 3DS as a controller to play the Wii U version, if that's your thing.
Based on the above differences, it looks like the Wii U version may seem more desirable, but the trojan horse feature of the 3DS version is that it's portable, so you can play the game anywhere. This could be a major selling point for frequent travelers or people with long commutes. It's also available for sale now, while Wii U owners have to wait for November 21 to play the game. You can rest assured that the 3DS version is a good game, as it scored an 85 on Metacritic, and has sold at least 2.8 million since it's been out, Nintendo announced.
If everything turns out as expected in the Wii U version, that's probably the one to get — unless you can't wait, you don't have a Wii U, or portability is important to you. Either way you slice it, however, you can't really lose. The Super Smash Bros. series is so important to Nintendo (and its bottom line) that there's little chance the company will release a less-than-stellar product for the Wii U on November 21.
Follow Chris on Twitter @_chrislreed
More from Tech Cheat Sheet:
Want more great content like this? Sign up here to receive the best of Cheat Sheet delivered daily. No spam; just tailored content straight to your inbox.