11 Things You Might Not Know About 'Game of Thrones'
Game of Thrones isn't just one of the most well-known series on television — it's one of the most revolutionary TV shows ever made. Since 2011, the epic fantasy about the battle for power in Westeros has completely captivated both fans of George R. R. Martin's book series and newcomers. And the fervor for the series only seems to grow with each passing season.
One common thread that seems to run through all Game of Thrones fans is an obsessive need to know every detail about the show. Part of that comes out of necessity — how else can you keep all of the characters, feuds, and locations straight? But it's also because the series is so addictive that you always find yourself wanting more. We wait with bated breath for a new season and mourn the loss of the series after each finale — even if our favorite characters have managed to survive intact.
Here are some lesser-known facts about the show to tide you over between seasons.
1. Game of Thrones created a handful of brand new languages from scratch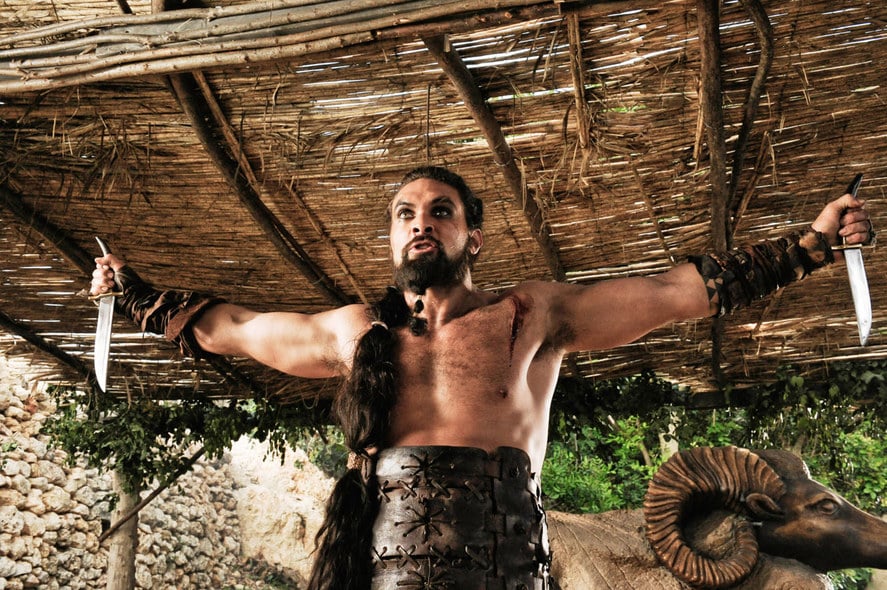 Despite numerous references in George R.R. Martin's novels, the various languages of Westeros and Essos never actually existed until the TV series. It wasn't a task the creators could kick down the road either, with parts of the pilot prominently featuring the Dothraki, a people not known for their fluency in the Common Tongue (aka English). Originally, showrunners David Benioff and D.B. Weiss played around with a few alternatives. They considered having the Dothraki speak heavily accented English, or even "using random strings of sounds that mirror Dothraki terms from the books." Ultimately, neither idea was tenable, and renowned linguist David Peterson was brought on board to help.
Peterson assisted in constructing the Dothraki language we saw in Season 1, rooted in both Russian and Arabic, with fully functional grammar, and upwards of 2,000 words. He went on to create a White Walker language that was never actually used, High Valyrian (spoken most often by Daenerys Targaryen), and nine separate dialects of Low Valryian.
2. You can visit King's Landing in real life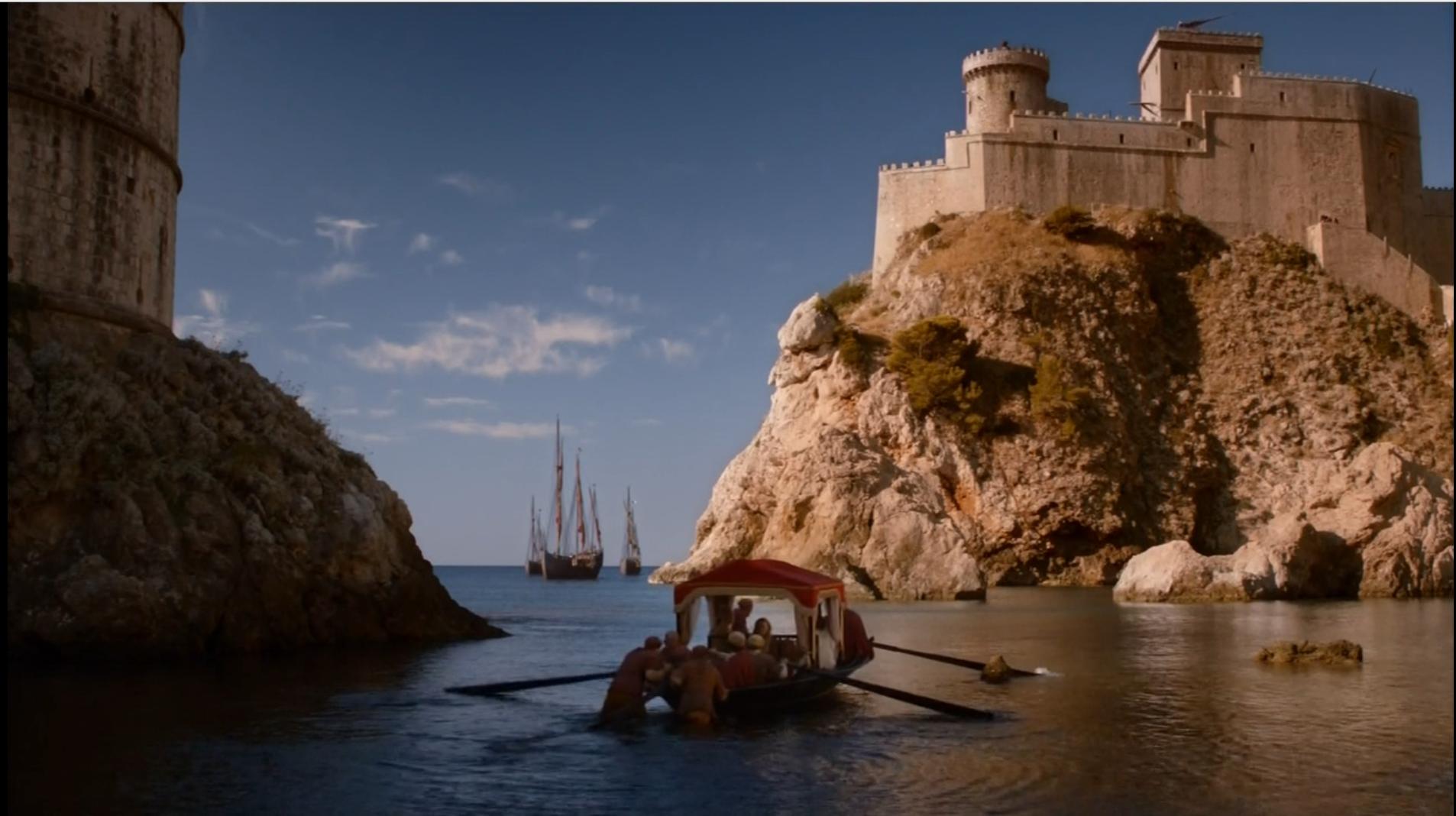 Throughout its lengthy run on HBO, Game of Thrones has filmed on location in upwards of six separate countries: Croatia, Northern Ireland, Spain, Morocco, Malta, and Iceland. It's in Croatia though where we have the most fascinating sets in the entire series. The town of Dubrovnik has served as the backdrop for King's Landing since Season 1, highlighted by its iconic red-roofed buildings and an old-world aesthetic.
The town required little in the way of CGI to make it look like the medieval metropolis we see on GoT, making it the perfect locale for Westeros' capitol city. The benefits go far beyond even that too: Back when the series was first looking for a location to double as King's Landing, Dubrovnik's mayor sold HBO on the town by letting them film there free of charge.
Also worth noting, Dubrovnik has since served as a shooting location for Star Wars: The Last Jedi, with the mayor offering Lucasfilm a similar deal as the one given to HBO for Game of Thrones. 

3. None of the characters have appeared in every episode of the series
It's no secret that Game of Throne has one of the biggest ensembles on television. So it should come as no surprise that the characters often come and go from the main storyline. That means that Game of Thrones has the distinction of being one of the few TV series that has never had a character appear in every single episode. In fact, with so many plots, locations, and conflicts to cover, it's pretty common for fans to go weeks without seeing their favorite character on-screen.
To date, only two characters — Robert Baratheon (Mark Addy) and Ned Stark (Sean Bean) — had the honor of appearing in every episode until they died. And only three characters — Cersei Lannister (Lena Headey), Joffrey Lannister (Jack Gleeson), and Tyrion Lannister (Peter Dinklage) — have managed to appear in every episode of a single season.
4. The title sequence changes every episode (and was based off designs from Leonardo da Vinci)
To the casual observer, the Game of Thrones opening sequence is pretty cool. A camera pans over a map of Westeros, pausing to zoom in on tiny 3D replicas of familiar locations, while the show's catchy theme plays triumphantly in the background. But there's something many fans haven't noticed — the sequence changes multiple times throughout the season. In fact, it's rarely the same from episode to episode.
That's because the title sequence is designed to show viewers which locations will be in the episode they're about to watch. Think of it like a very exciting primer before you dive in — and make sure to keep an eye on the shifting map in Season 6.
In terms of the actual aesthetic, designer Angus Wall dished on the inspiration in an interview with The Hollywood Reporter. "It had to look like it was made in that time," he described, "so we immediately referenced Leonardo da Vinci's machines." The house sigil that triggers each animation was modeled on a da Vinci device with "interlocking cogs," making for a fascinating origin to a now-iconic opening credits sequence.
5. Parents have been naming their kids after Game of Thrones characters in the thousands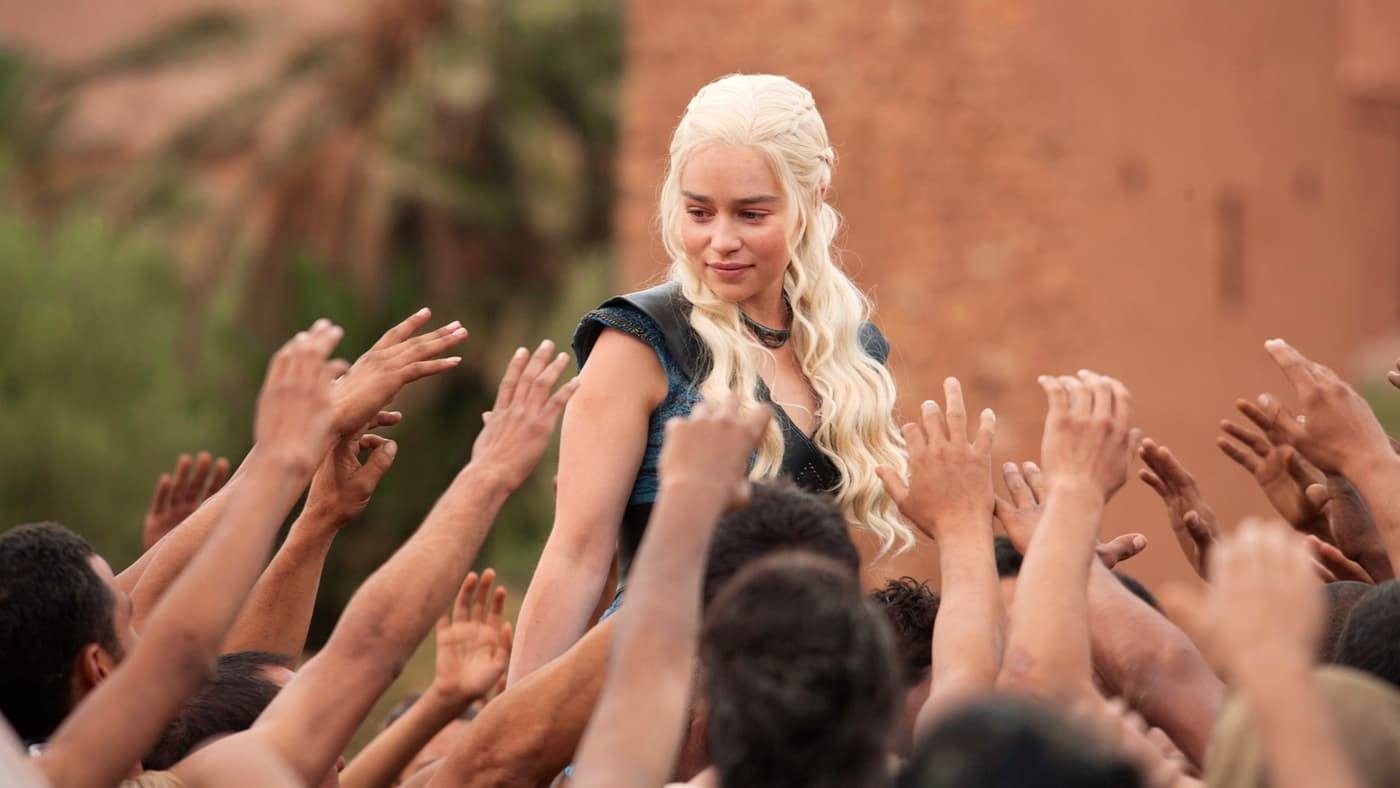 Whenever a popular franchise enters into the mainstream mindset, there seems to be a sharp uptick in obscure new baby names. We saw that with The Force Awakens in 2015, when names like "Rey" and "Kylo" increased by 82% and 67% respectively for newborns. Game of Thrones takes the cake though. Since the show first debuted in 2011, there have been over 2,000(!) baby Aryas, almost 100 Tyrions, 241 Khaleesis, and over 100 Daenerys'.
6. Book fans know the series by another name
Pretty much everyone with an internet connection or any sense of pop culture has heard of Game of Thrones. And most people know that it's based on George R. R. Martin's popular fantasy book series. But not everyone knows that Martin's series isn't called Game of Thrones. Devotees of the book version know that characters like Jon Snow and Catelyn Stark originated from the series A Song of Ice and Fire.

7. It broke Emmy records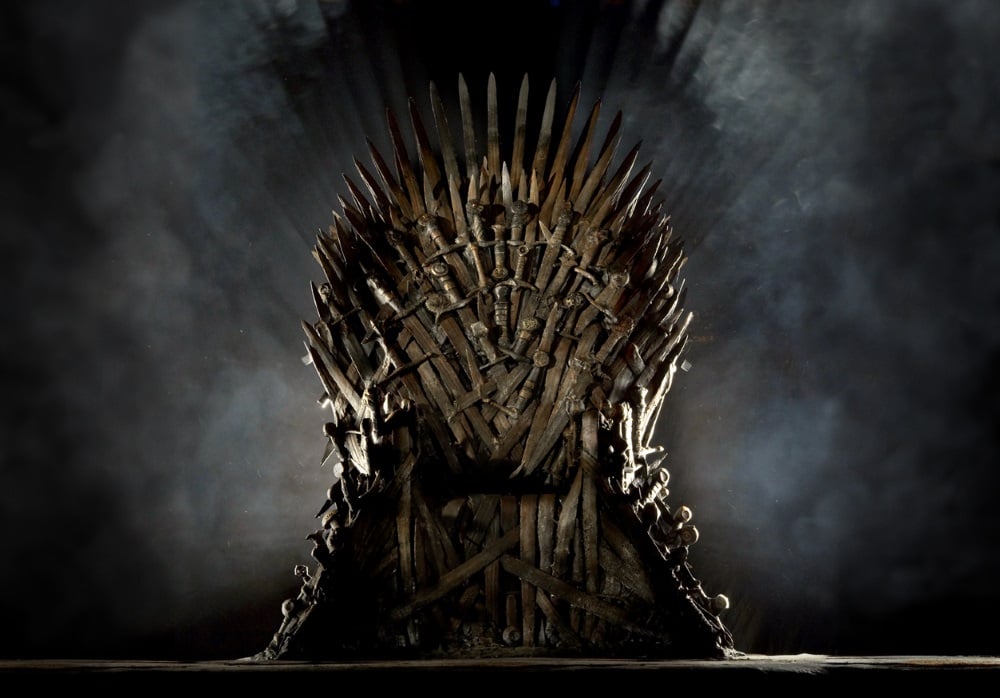 Fantasy series don't always get their due when it comes to accolades. Throughout the years, really stellar epics have been overlooked by Oscar and Emmy voters in favor of more mainstream fare. But Game of Thrones broke the mold — and an Emmy record — when it took home 12 awards in 2015 and another 12 in 2016.
In addition to numerous Creative Arts Emmy awards, the series won the coveted Outstanding Drama Series statue, as well as Outstanding Writing, Outstanding Directing, and a nod to Peter Dinklage for his supporting role as Tyrion Lannister.
8. Star Wars: The Force Awakens was basically a Game of Thrones-apalooza
Star Wars and Game of Thrones have more in common than complicated mythologies and legions of devoted fans. When The Force Awakens hit theaters in December 2016, it featured performances from six members of the GoT cast.
The most notable was Gwendoline Christie — aka, Brienne of Tarth — as Captain Phasma. But by the time the credits rolled, fans also got a chance to see Max Von Sydow, Jessica Henwick, Mark Stanley, Thomas Brodie-Sangster, and Miltos Yerolemou. We'll have to see if more GoT actors make an appearance in 2017's The Last Jedi.
9. The Red Wedding had a few celebrity guests
It was one of the most horrific sequences in the history of the series, but the Red Wedding in the episode "The Rains of Castamere" wasn't just notable for its brutal violence and the devastating loss of both Robb (Richard Madden) and Catelyn Stark (Michelle Fairley). It also featured under-the-radar cameos from some pretty high-profile musicians.
The wedding band — you know, the one that starts playing the episode's titular song right before everything goes to hell — was comprised of musicians from Sigur Rós, the Icelandic band that also composed the song. And Coldplay's drummer Will Champion joined the trio to provide his percussive talents that helped set the mood for the massacre.
10. The showrunners already know how the series ends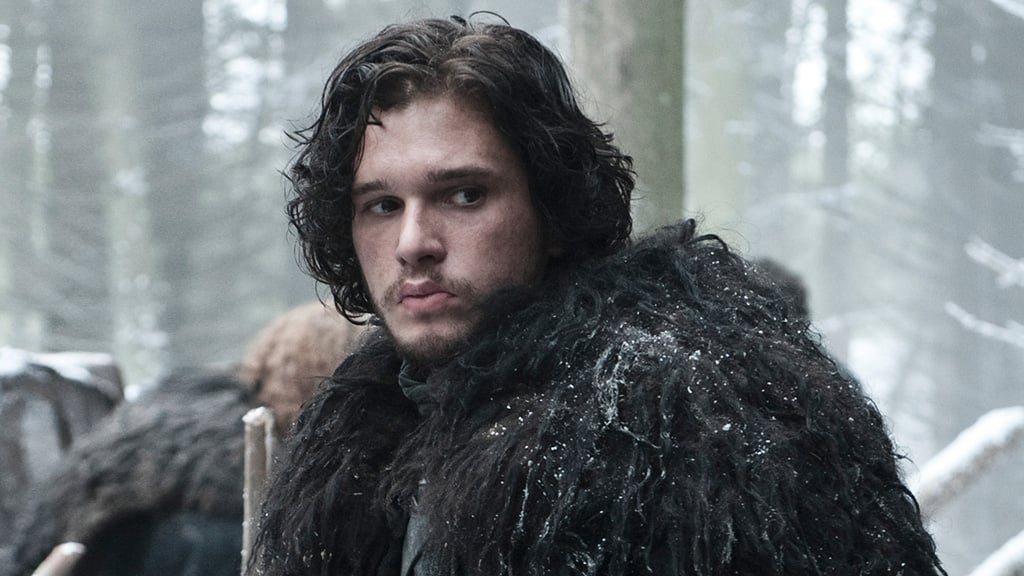 It's one of the best kept secrets in Hollywood — and one that very few people know the answer to. Game of Thrones creators D.B. Weiss and David Benioff may not know all the details of how the series will end, but they've conferred with author George R.R. Martin, and they have at least a general idea of what's in store for our favorite characters.
That's good news for fans of the series — because it means they'll be able to complete Game of Thrones, even if Martin continues to delay future book releases. And it will give the TV series the singular ability to, for once, give spoiler alerts for the books.
11. It's HBO's most watched series ever
Like any truly popular show, Game of Thrones has become a hot topic of conversation around water coolers and in online threads. Since it premiered in 2011, it's steadily gained an incredibly devout fanbase — one that's helped it break HBO records.
As of 2014, Game of Thrones was the most watched HBO television series ever. That means it beat out legendary series like The Sopranos and Sex and the City to become the premium cable channel's most popular TV show.
Additional reporting by Nick Cannata-Bowman.
Check out Entertainment Cheat Sheet on Facebook!