Will an Avenger Really Star in Kevin Feige's New 'Star Wars' Movie?
It's practically guaranteed that an MCU actor will appear in Kevin Feige's Star Wars movie — largely because quite a few MCU players are already Star Wars veterans. However, that hasn't stopped some of the Avengers who haven't been in Star Wars movies to raise their hands and volunteer on social media to be in the movie. Now we just have to figure out which Star Wars movie is coming next. (Maybe Disney and Lucasfilm do too.)
What MCU actors have been in 'Star Wars' movies?
As critic William Bibbiani pointed out on Twitter, quite a few MCU actors have already been to that galaxy far, far far away, and not a long time ago. Bibbiani tweeted: "Wouldn't it be cool if Natalie Portman, Paul Bettany, Benicio Del Toro, Lupita Nyong'o, Mads Mikkelsen, Andy Serkis, Ben Mendelsohn, Forest Whitaker or Donald Glover were in a #StarWars movie??"
Natalie Portman was famously Amidala in the prequels and Jane Foster in the Thor movies. But she's not the only star: Paul Bettany was Dryden Vos in Solo and Vision in the MCU; Benicio Del Toro was DJ in The Last Jedi and The Collector in Guardians of the Galaxy; Lupita Nyong'o was Maz in Star Wars and Nakia in Black Panther; Mads Mikkelsen was Galen Erso in Rogue One and Kaecilius in Doctor Strange; Andy Serkis was Snoke in Star Wars and Ulysses Klaue in Black Panther; Ben Mendelsohn was Orson Krennic in Rogue One and Talos in Captain Marvel; Forest Whitaker was Saw Gerrera in Rogue One and Zuri in Black Panther.
And of course there's Samuel L. Jackson, who is known as Mace Windu in Star Wars and as Nick Fury in the MCU. Personally, we think the actor should appear with his eyepatch and a purple lightsaber just to flip everyone out.
Finally, a quick clarification: We weren't counting a blink-and-you-miss-it cameo. So no, Howard the Duck doesn't qualify, although that would be funny considering George Lucas helped produce his infamous turkey.
What 'Avengers' star wants to be in 'Star Wars' movies?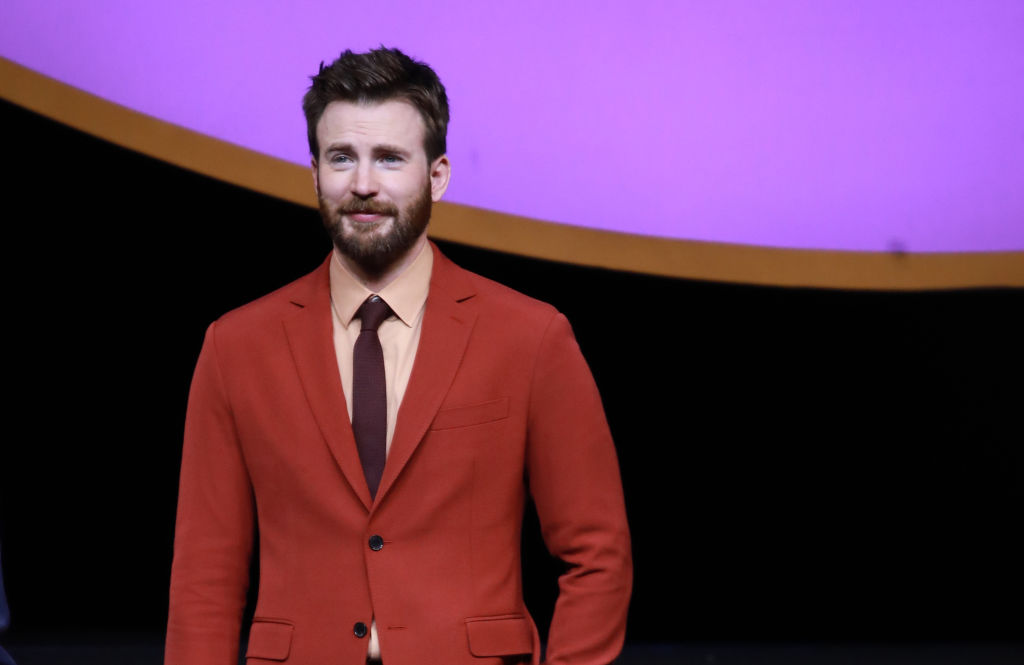 Of course, with a cast as sprawling as the ones in Avengers: Endgame alone, there are still plenty of MCU actors left who haven't been in a Star Wars movie.
Captain America and Captain Marvel (Chris Evans and Brie Larson) have already volunteered on social media. Both actors already have Star Wars connections of sorts. Larson is a major fan, having appeared at both the opening of Galaxy's Edge at Disneyland in California and at a recent screening of the original 1977 Star Wars in Los Angeles.
Meanwhile, Evans appears in Knives Out, the new murder mystery due out November 27 from Rian Johnson, who wrote and directed a controversial little film called The Last Jedi.
Screen Rant noted that Feige has told a major actor that "there's a specific role he would like that person to play if and when he makes the movie." However, there is no indication as to who that is.
What exactly will the next 'Star Wars' movie be?
There is also little indication as to what the next Star Wars movie will be, outside of The Rise of Skywalker, which comes out Dec. 20. Box Office Mojo's future release schedule lists slots for untitled Star Wars movies in 2022, 2024 and 2026 — all in December of each year.
Star Wars has now announced three projects or three sets of projects: a movie or trilogy by David Benioff and DB Weiss of Game of Thrones fame, a trilogy by Johnson, and now the movie by Feige. But it's not known exactly if or when any of these are landing.
Feige's movie sounds like a separate project, but who's to say he's not producing the Benioff/Weiss or Johnson projects? That would surely melt the minds of many a fan disgruntled with Benioff and Weiss for the last season of Game of Thrones and disgruntled with Johnson for The Last Jedi.