Will Archie Harrison Mountbatten-Windsor Ever Be a Prince?
It's been more than three months since the royal family gained another member, and there are still lots of questions regarding Archie Harrison Mountbatten-Windsor. But the one that arguably pops up the most has to do with baby Archie's royal title.
While Prince Harry and Meghan Markle opted not to give their son a title, it doesn't mean he's dodged one completely. So, let's answer the question on everyone's mind: Will Archie ever be a prince?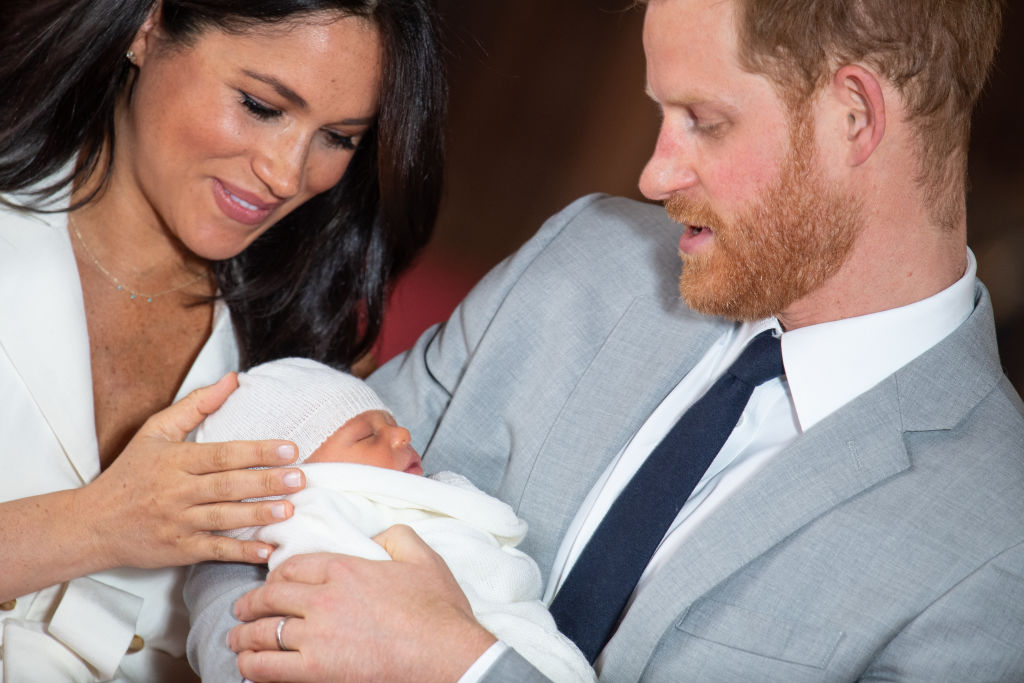 Something will happen when Prince Charles becomes king
He doesn't have a title now, but that might not last long. According to the act of succession, baby Archie will take the HRH (His Royal Highness) title when Prince Charles assumes the throne.
"Things will change when the Prince of Wales becomes King Charles III because the act of succession means that any sons of sons of monarchs automatically take the HRH title," royal expert Katie Nicholl told Entertainment Tonight on July 2. "At some point further down the line, he will become technically Prince Archie," she added.
But royal historian Carolyn Harris told Town & Country that Archie might not use his title. "It is possible that he will not use this title," Harris said. "Archie will not be able to pass the title of Prince or Princess to his children as they will be another generation removed from the sovereign, but the title of Duke of Sussex will pass to Prince Harry's male line descendants."
So, there you have it. Baby Archie will definitely be a prince one day. But who knows if he'll embrace that label.
Why Prince Harry and Meghan Markle chose not to give Archie a title
Prince Harry and Meghan Markle reportedly have good reasons for not giving Archie a royal title. Most importantly, they want their son's life to be as normal as possible. Nicholl told ET she believes that the duke resents the press after growing up in the spotlight and wants a different life for his son. 
"I think the couple [is] determined for Archie to have as normal a life as possible," Nicholl explained. "Prince Harry grew up very much in the spotlight, never far away from the gaze of the cameras, and at points in his life, that's been something he has resented. My understanding is that at Frogmore, they have essentially built a fortress. One of their closest friends told me it was their oasis — their sanctuary where they're going to raise their child away from the spotlight."
If Prince Harry and Markle had chosen so, their son could have had at least one title: Earl of Dumbarton.
Archie could earn another one, too
Archie could receive a dukedom upon marriage. But those are usually reserved for individuals with full-time royal status. So if he ends up living a more normal life, Archie might not receive a royal title or might opt for something on the lower end of the royal ranks like Viscount or Earl. 
You'll just have to wait and see what Archie decides when he's all grown up.