Will 'Big Hero 6′ Be 'Avengers' for Kids?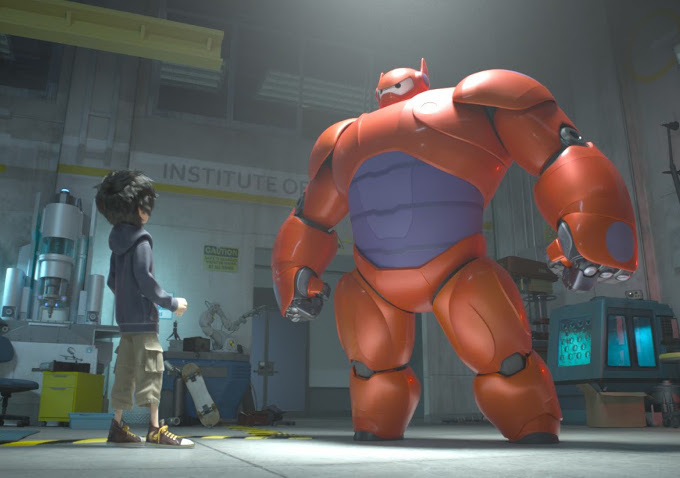 Disney turned heads — and in some cases, stomachs — when it announced its plans to buy Marvel in 2009. Disney is kind of like The Blob — the one from the 1980s remake — in that it just devours everything in its path, and it grows bigger and stronger and nothing can stop it. In a way, Disney is a completely fitting owner, as it has vast amounts of money it can throw around ($4 million for the first 30-second spot of The Avengers), but at the same time it's a brand, a brand aimed at families (increasingly aimed at wealthy families.)
But The Avengers, which almost bore the title Disney's The Avengers in advertisements (ugh), was a colossal hit. With Joss Whedon behind the helm, the film captured the spirit of — well, the previous Marvel films, really, since it bore little relation to the comics (which are fast becoming irrelevant to the Marvel Cinematic Universe.) It had some zippy dialog and all-around solid performances (perhaps Robert Downey Jr.'s best Tony Stark turn yet) and truly huge set pieces.
The Avengers earned over a billion dollars, which just sounds funny to say. A billion dollars – an amount of money that was once a joke — like, "It costs a billion dollars," but which is now totally feasible. Anyway, the film was huge, and the $4 million deal to buy Marvel began to look like a steal.
Now, Disney is again foraying into animated superhero movies a full decade after the absolutely amazing The Incredibles. This time, however, Disney is making its own film, not just producing it. Big Hero 6, which hits theaters this November, is one of the very few genuine surprises unveiled by either Disney or Marvel in the last year. The movie depicts "brilliant robotics prodigy Hiro Hamada, who finds himself in the grips of a criminal plot that threatens to destroy the fast-paced, high-tech city of San Fransokyo. With the help of his closest companion — a robot named Baymax — Hiro joins forces with a reluctant team of first-time crime fighters on a mission to save their city."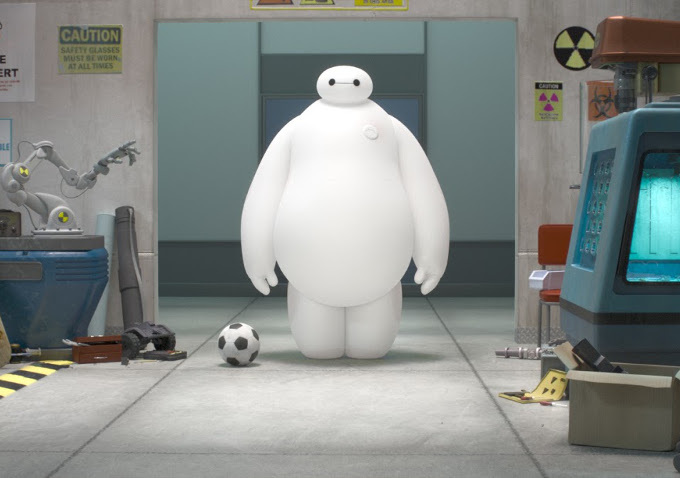 Of course, Disney will have to make major modifications in order to translate the comic into Disney-appropriate language; one of the main characters is an illegitimate mutant samurai child. The comic takes place in a city called San Fransokyo, a conflation of, you guessed it, San Francisco and Tokyo. There are overt Japanese themes and aesthetics permeating the comics, and it'll be interesting to see how the American, sometimes ethnocentric company will handle that.
Big Hero 6 has that look established by Pixar in the early-to-mid aughts, though we don't know if it will have that magical, awe-inspiring feeling yet. It features the voices of T.J. Miller, Freddie Highmore, Samuel L. Jackson, Maya Rudolph, Josh Hutcherson, and Jamie Chung, so that's promising. (Rudolph hasn't found a good outlet for her talents since she left SNL, and she is a prodigious talent.)
The're an obvious Avengers comparison to be made. Disney hopes this will be Avengers for kids–a billion dollar superhero vehicle. The Incredibles is far more satisfying and erudite than any other Marvel movie since 2004, and if they can recapture a sliver of that magic, they might be in business.
Big Hero 6 is being directed by Don Hall and Chris Williams; Williams directed Bolt, a completely serviceable kid's movie that was utterly overshadowed by Wall-E in 2008 (to be fair, Wall-E is a masterpiece and Bolt isn't.)
The first screen shots of Big Hero 6 are promising, and fans of fun should be getting excited, if a bit anxious. One hopes that Disney can have another Incredibles on their hands (making three Cars films but never giving The Incredibles a sequel is just silly), but it may bomb. Without Pixar's involvement, who knows. Disney hasn't been putting out classics for the last 14 years, and they're due for a comeback.
More From Wall St. Cheat Sheet: