Will Brett Ratner Sexual Harassment Allegations Affect 'Wonder Woman 2'?
Critics hailed Wonder Woman as a game-changing comic book film that finally put a female superhero front and center. But one of the movie's financiers, Brett Ratner, is now at the center of a sexual harassment scandal. This has sparked questions about how Wonder Woman 2 might be affected, with reports of behind-the-scenes drama and ultimatums.
So will the Ratner allegations impact the upcoming superhero sequel? Here's what you need to know.
1. Brett Ratner's company helped finance Wonder Woman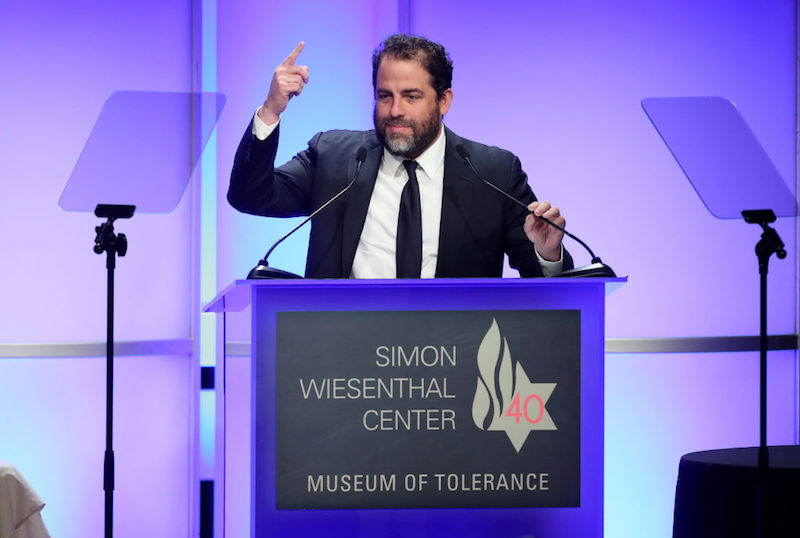 In addition to being a film director, Brett Ratner is also a producer. He co-owns RatPac-Dune Entertainment, which helped produce the original Wonder Woman. You'll see the RatPac logo at the start of the film. RatPac-Dune Entertainment was one of six production companies that helped produce Wonder Woman, in addition to DC Films, Tencent Pictures, Wanda Pictures, Atlas Entertainment, and Cruel and Unusual Films.
Back in 2013, Warner Bros. reached a 75-picture deal with RatPac. Under this deal, RatPac would help fund all of Warner Bros.' upcoming movies. This deal was reported to be worth about $450 million. The Hollywood Reporter noted at the time that Brett Ratner would have no involvement in the creative process.
"According to a source, a quiet negotiation took place that resulted in Ratner not having creative input on the films, a move that Ratner fully supported," The Hollywood Reporter reported at the time. "As part of the deal, the director-producer won't provide notes or be in the editing room on the titles, though his RatPac logo will grace the films."
Indeed, RatPac's logo has appeared at the start of every DC film since then. Ratner doesn't get a producer's credit on any of the movies, though. This deal is set to expire in spring 2018, according to The Los Angeles Times.  
2. Seven women have accused Ratner of sexual harassment or assault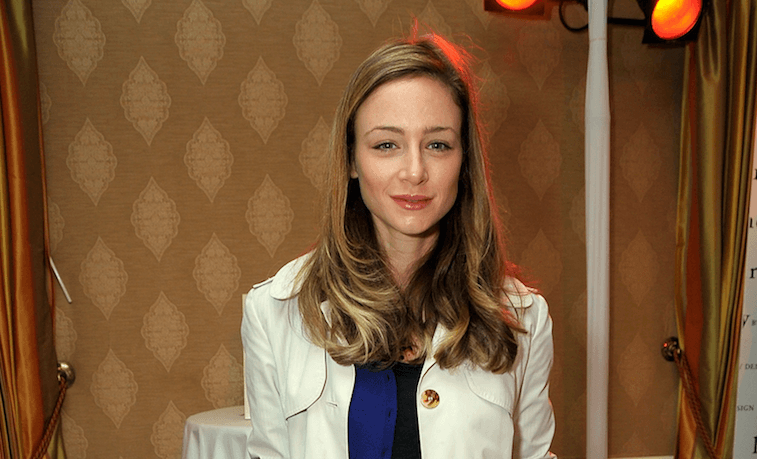 Seven women have accused Ratner of sexual harassment or assault over the past month. In October, a former talent agency employee alleged that Ratner raped her, according to Variety.
Six other women soon came forward with stories of harassment or assault, as reported on by The Los Angeles Times, including several famous names. One woman said that Ratner forced her to perform oral sex while blocking the door so she couldn't leave. Olivia Munn, who starred in Ratner's X-Men: The Last Stand, said that Ratner masturbated in front of her when she went to see him in his trailer. Actress Jaime Ray Newman said she sat next to Ratner on a plane and he immediately began describing sex acts he wanted to perform on her and showing her naked pictures of his girlfriend.
Actress Katharine Towne said that Ratner made aggressive advances, even following her into the bathroom and closing the door. Rush Hour 2 extra Eri Sasaki said Ratner pressured her to sleep with him if she wanted to be famous. And another woman, Jorina King, said she had the same experience on the same movie set.
Later, Ellen Page detailed her own experience with Ratner on Facebook. Page says that Ratner made inappropriate and homophobic comments about her while working on X-Men: The Last Stand.
In the aftermath of these allegations, Playboy suspended plans to allow Ratner to make a movie about Hugh Hefner. 
3. Warner Bros. severed ties with Ratner following the allegations
Lst wk Warner Bros. removed Ratner's name from upcoming movies YET their $450 mil deal w RatPac remained in place. Publicly slap his wrist but continue to work with him. Same response as in 2011 ? BUT there's a report that @GalGadot drew a line in the sand. If true, AMAZING ❤️ https://t.co/ZyDIBOZqkD

— o l i v i a (@oliviamunn) November 12, 2017
After the Ratner allegations came to light, The Los Angeles Times reported that the studio would be severing ties. This involved canceling Ratner's first-look deal, as well as removing him from his office at the Burbank lot. It sounded from The Times' report like this was Warner Bros.' decision, although Ratner insisted it was his.
"In light of the allegations being made, I am choosing to personally step away from all Warner Bros.-related activities," Ratner said. "I don't want to have any possible negative impact to the studio until these personal issues are resolved."
It was not clear at the time what the plan was for the co-financing deal with RatPac-Dune Entertainment. The deal expires in Spring 2018, and Variety reported on Nov. 1 that Warner Bros. had not made a decision about whether to renew it.
4. There were reports that Gal Gadot wouldn't return for Wonder Woman 2 if Ratner was involved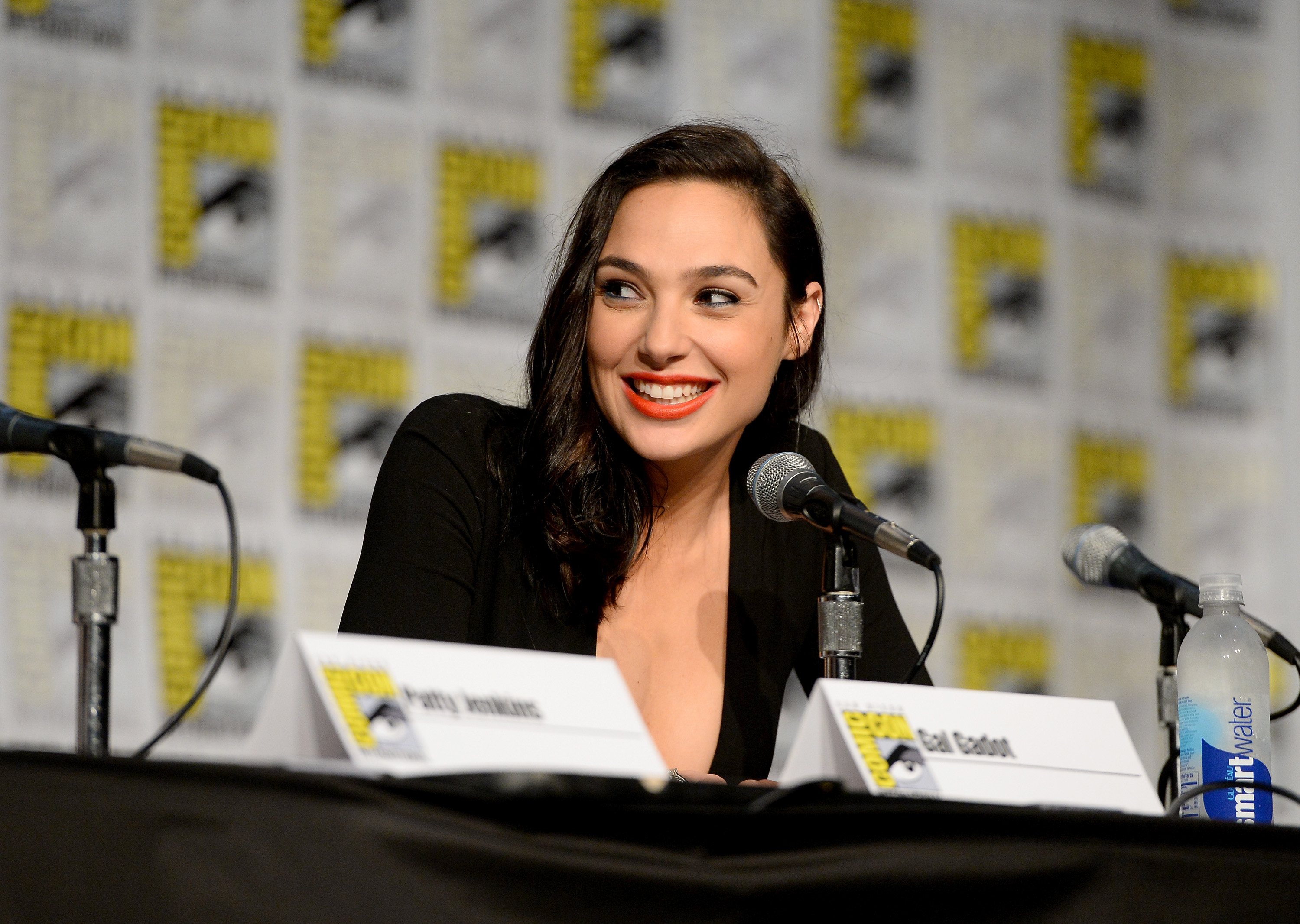 On Nov. 11, The New York Post reported that Gal Gadot refused to return for Wonder Woman 2 if Ratner was involved.
The Post quoted an insider as saying, "Brett made a lot of money from the success of 'Wonder Woman,' thanks to his company having helped finance the first movie. Now Gadot is saying she won't sign for the sequel unless Warner Bros. buys Brett out [of his financing deal] and gets rid of him."
This would essentially force Warner Bros. into ending its relationship with Ratner entirely. Gadot signed a three-picture deal with Warner Bros. back in 2014. The last of those movies was Justice League, meaning Gadot was not already locked into the Wonder Woman sequel.
Seeing as Warner Bros. can't make the sequel without Gadot, she could be in a place to make those demands.
5. Warner Bros. has denied this report
— Gal Gadot (@GalGadot) October 13, 2017
The story that Gadot is using clout in Hollywood to tackle sexual harassment head-on went viral, and it wasn't hard to believe. After all, Gadot had recently backed out of an awards dinner honoring Ratner. This seemed to be a conscious reaction to the allegations against him and not a simple scheduling conflict as was the official explanation.
But the report's accuracy was later called into question. Deadline reported on Nov. 13 that Gadot never made any demands and that "there haven't been sour talks between the actress and Warner Bros' upper brass in regard to Ratner." Warner Bros. also denied the report while speaking with various media outlets, including Business Insider.
6. Ratner's financing deal reportedly did not include Wonder Woman 2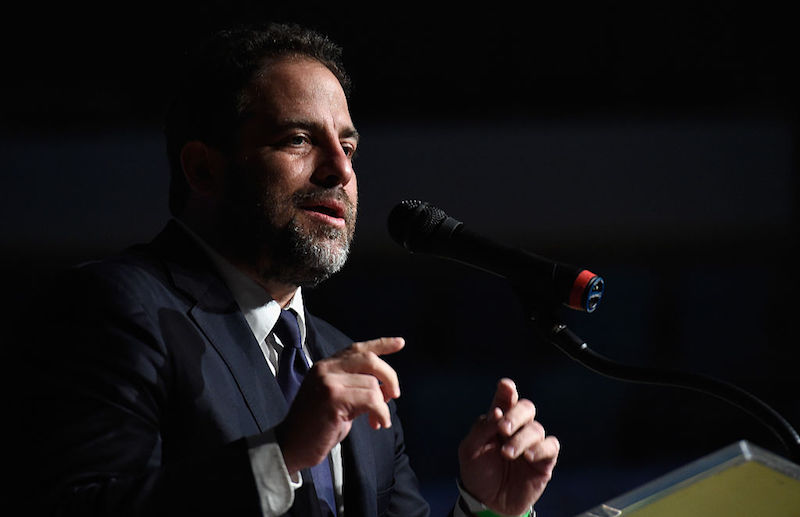 According to the studio, Ratner's deal with Warner Bros. did not actually include financing for Wonder Woman 2. The agreement between RatPac and Warner Bros. ends in March 2018. Seeing as Wonder Woman 2 doesn't come out until 2019, the sequel would not be financed by him anyway, at least not under the original agreement.
At this time, Warner Bros. has still not announced whether they plan to renew the RatPac deal. So if the story about Gadot's ultimatum was true, the idea would be that she's demanding Warner Bros. commit to not renewing the agreement with RatPac.
Although the studio removed Ratner as a producer on some projects and booted him off their studio lot, it still remains a possibility that he could benefit financially from Wonder Woman 2 if Warner Bros. opts to renew the deal (which seems unlikely) and if Ratner does not step down from RatPac. 
7. Wonder Woman 2 is moving forward with a 2019 release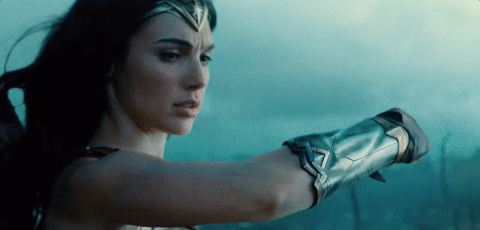 On Nov. 13, Warner Bros. announced that Wonder Woman 2 is moving forward with a Nov. 1, 2019 release. This means it will come out about a month earlier than expected. The film was originally going to open on Dec. 13, 2019, but Warner Bros. moved it to avoid overlapping with Disney's Star Wars: Episode IX.
Along with this release date change, it's been confirmed that Gadot will return for Wonder Woman 2. Presumably, Warner Bros. will need to secure new financing to make up for the loss of the RatPac deal. RatPac was previously financing about 25 percent of Warner Bros.' films, according to The Los Angeles Times.
Not long after this announcement, Gadot appeared on Today and said that the decision to get rid of Ratner was already made by the time these articles about her alleged demands came out.
"Everyone knew what was the right thing to do, but there was nothing for me to actually come and say because it was already done before this article came out," Gadot said.