Will Captain Marvel Be Marvel's First LBGTQ Superhero?
Diversity and inclusion are two actions Hollywood is working hard to progress organically rather than forcing it due to political expectations. The MCU is one of the most noteworthy film franchises trying to go this route for their upcoming Phase Four and beyond. How fast they'll take on bringing more ethnic diversity and even sexual identities is still a wild guess.
What we do know is Kevin Feige is pushing for better representation in all future MCU movie efforts. Some suggest this might mean Brie Larson's Captain Marvel being outed as a lesbian.
Would this be acceptable to Marvel fans, or would it turn into yet another political divide fracturing MCU audiences?
There's already talk about Carol Danvers being romantically involved with a woman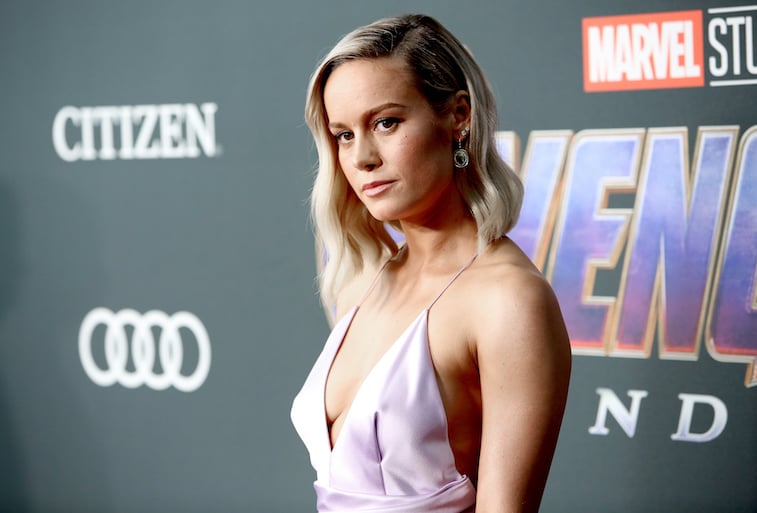 The biggest clue to the idea of Captain Marvel maybe being the first LBGTQ superhero comes from Marvel Studios Executive Victoria Alonso who recently expressed interest in having Carol Danvers having a same-sex relationship.
Others working within the MCU have expressed similar interest in the idea, even if it's just speculation for now. Would the MCU really go there, or do they still have a fear they'd lose audiences over the sometimes vehement divide in supporting the LBGTQ community? It's something maybe requiring multiple layers before such a thing goes forward.
Part of it starts with Brie Larson herself who's long been a supporter of LBGTQ rights. Beyond the Marvel execs, she'd obviously be on board for such a thing. While she's never played a lesbian on the big screen yet, the impact she could make for real girls who have natural same-sex feelings would be enormous.
Story challenges might get in the way, which is the latest reason why Marvel hasn't done this sooner.
Will research be done on the response if they make Captain Marvel a lesbian?
A huge fan community has already been developed on social media pushing for Captain Marvel to be outed as gay. Regardless, nobody has really measured how large this group is.
Based on research over the last decade, over 9 million people in America identify as LBGTQ. These numbers might be larger in 2019, but that's more than enough to support such a plot development in the MCU.
On the other hand, the MCU might be worried about the sizeable chunk of Americans who don't agree with same-sex relationships or marriages. Despite fighting against nature, some still believe it's a sin to let this be a promotional cause.
What this does to affect how MCU responds about Captain Marvel is still a mystery. You can be sure they're probably studying what the impact would be if they ever show Carol Danvers openly having a relationship with what's rumored to be Maria Rambeau.
A relationship with Maria Rambeau would break barriers in more than one way
We've seen a number of interracial romances in movies and TV going back decades. What we've never seen in a mainstream movie is an interracial romance between two women. Rumors are if Carol Danvers really is a lesbian, she might have a secret relationship going with Maria Rambeau, who happens to be African-American.
Rambeau has always been marketed as being just a close friend to Carol and who once had a traditional marriage. She even had a child, with Carol becoming the child's godmother.
Would this create a huge storm when Captain Marvel 2 presumably releases in the next couple of years? Lashana Lynch is the actress who played Maria in Captain Marvel. She hasn't said one way or the other if she'd support doing such a thing with the character.
No matter if it takes more time to bring MCU diversity, the idea of an LBGTQ Captain Marvel might only be hinted at rather than direct, perhaps based on everyone wanting someone else to go first to break the barrier.