Will Chris Pratt Return In 'Guardians of the Galaxy Vol. 3'?
The more lighthearted side of Marvel has become a winning new franchise thanks to the Guardians of the Galaxy films. While these do have a few dramatic moments, the more tongue-in-cheek side to Marvel finally hit the mainstream. What made the first two films in the series work so well is the perfect cast chemistry, especially Chris Pratt's Peter Quill/Star-Lord.
As a bit of Marvel's answer to Han Solo, the twist was Quill being rescued from earth by the Ravagers as a boy to escape his troubled life and find meaning traveling the galaxy. While some of the CGI characters (e.g. Groot and Rocket) are arguably more popular, these films wouldn't work without Pratt's Star-Lord.
Let's ponder whether he'll return for a second sequel.
The first 'Guardians' film seemed almost unlikely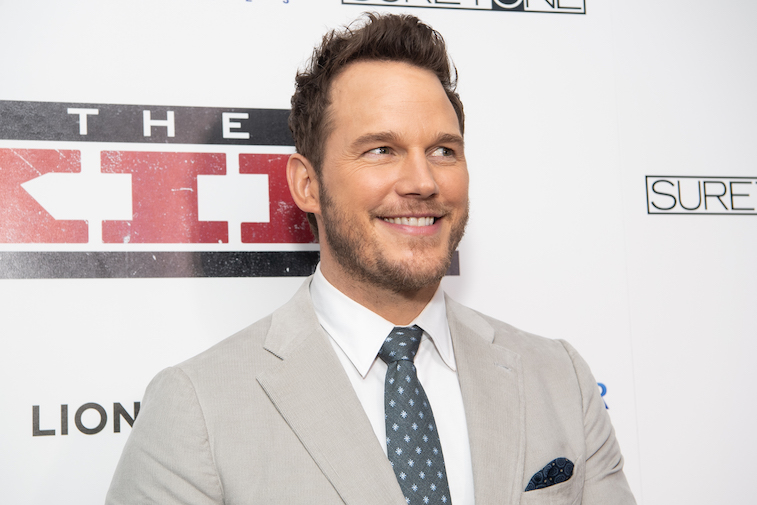 There was a lot riding against a Guardians of the Galaxy film being made in the first place. First, it was Chris Pratt himself who was tied up with Parks and Recreation on NBC at the time Guardians was in pre-production. He also wasn't sure he was the right person to play Quill/Star-Lord since he was a little out of shape due to filming another movie.
He managed to win over the production team, most likely based on his charismatic abilities and ability to handle comedy with aplomb. Thanks to P and R, he honed his deft comedic skills needed to make Guardians workable. At the time, though, nobody thought this kind of Marvel film would go over well with the superhero-loving public.
Most fans of Marvel took the MCU very seriously, so making this into a space comedy was arguably needed, yet still a risky creative move. Plus, having unfamiliar characters didn't help.
We all know it paid off, with Pratt essentially anchoring the entire franchise in the film and in the promotion.
Pratt brought even more comedic sensibility to the sequel
Some critics thought Guardians of the Galaxy Vol. 2 worried too much about making jokes land in the script than the plot. Marvel fans might dispute such a critical opinion. During Memorial Day weekend of 2017, it still easily exceeded what the first film made at the box office.
Not all Marvel fans loved Pratt's Star-Lord character either. While he became a little bit more responsible in Vol. 2, it didn't always work out. Even so, everyone has to remember this is a satire on space operas and all superhero genres. Satire is still misunderstood in film, especially when it intrudes on an institution like the Marvel Cinematic Universe.
A few fans point to Star-Lord being hated so much because of his role in Avengers: Infinity War and making Thanos win. Pratt ultimately appreciated the flawed humanness of Star-Lord, which initially attracted him to the role.
Outside of some having mixed feelings about his character, the demand is huge for a second sequel.
After controversy with director James Gunn, Pratt is expected back for 'Vol. 3'
No doubt you've heard all the brouhaha about Guardians director/writer James Gunn at Disney. His controversial tweets are another story to delve into, but he's been reinstated as director of Guardians of the Galaxy Vol. 3.
Had he not have been reinstated, some of the original cast members would have walked. Pratt, however, has been fully committed to doing a third film. His announcement of it going forward recently made fans rejoice the same creative forces would keep things consistent.
We all know these films also have a slightly heartwarming side since they do focus on the importance of family. Let's still give a tip of the hat to Pratt for bringing the snarky tone the superhero genre needed more of on the big screen.