Will Demi Lovato Join the Jonas Brothers on Tour, and Will 'Camp Rock 3' Ever Happen?
The news of the Jonas Brothers reuniting again hit some old school JoBros fans right in the feels — it also drummed up some related questions, naturally. Most notably, fans wondered if a Jonas Brothers tour would include old pal Demi Lovato… and, of course, the inevitable question about the possibility of Camp Rock 4 was posed.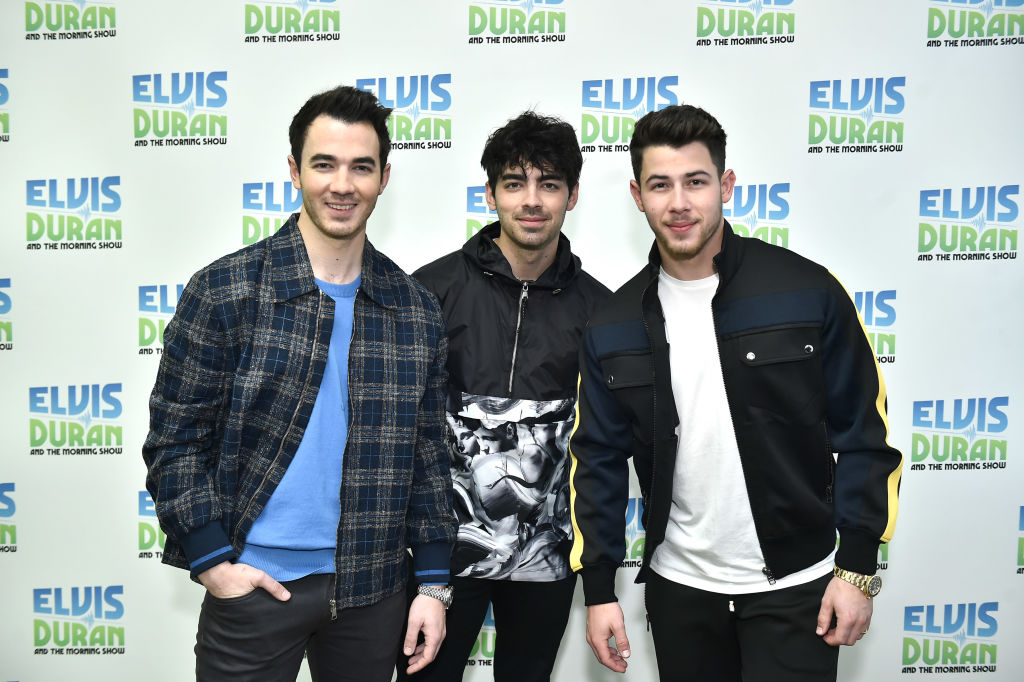 The Jonas Brothers are back after their breakup
It's been a beat, but Nick Jonas, Joe Jonas, and Kevin Jonas finally confirmed the rumors of a Jonas Brothers reunion.
Fans were hit hard by the news of the Jonas Brothers' breakup, when they sat down on Good Morning America in 2013 and explained that they were abruptly shutting things down and canceling their tour. Kevin noted: "We feel like it's time that the Jonas Brothers comes to an end."
Nick further shared: "We're family first… I came to the table with the guys… and shared my heart with them and my feelings. I said, 'Look, I feel like we've had some complications within the group for a long time [and] without addressing them I think this train will fall off the tracks.'"
Their rep told PEOPLE at the time that there was "a deep rift within the band" and that "there was a big disagreement over their music direction."
Why the Jonas Brothers got back together
The Jonas Brothers then splintered off and lived their lives: Kevin was married and raising a family, Joe fronted the band DNCE, and Nick further pursued his solo music career as well as acting.
Eventually the brothers decided to reignite their passion for making music together. This week, they confirmed that they were back together and released a new single and music video, featuring their beautiful ladies, called "Sucker."
In an interview with PopBuzz, the Jonas Brothers shared how working on a documentary project really gelled the idea of a reunion. Nick explained: "We started to spend a lot more time together, in a working sense, and realizing we were missing that magic, and that fun we had together back in the day and thinking that this could be a really exciting moment to get back to do this."
What fans can expect with the Jonas Brothers tour
The Jonas Brothers tour has yet to be announced, but many fans believe that news is coming soon, especially since they'll be on James Corden all week (Car Pool Karaoke, anyone?). With the tour on the horizon, many are wondering if Demi Lovato will make an appearance as a special guest.
Let's just say they're not denying that possibility, especially since Lovato has popped in on their tour performances in the past (and don't forget that she and Nick co-headlined the Future Now tour together in 2016).
When asked by PopBuzz about a Lovato appearance for a song during their tour, Nick answered, "We could," and Joe shared: "I mean, we have a lot of ideas of getting people up on stage so that would be cool."
Will Camp Rock 3 ever happen?
With the Jonas Brothers reuniting, fans have been hoping that Camp Rock 3 will be the next logical step. As great as that would be, don't count on it.
Nick told PopBuzz: "The answer is absolutely not. From me… I don't know about you guys. Camp Rock was a great chapter in our lives…"
Joe didn't totally rule out the idea, however, noting: "I wouldn't be opposed to doing an SNL skit about Camp Rock but I also think it would be funny if we waited like 30 something years from now, when we're really old."