Will Disney Plus Have Ads and How Much Is the Bundle?
Rumor has it that Disney Plus will have ads. Do you need to be worried if you seek an ad-free experience?
When Disney+, the Mouse House's forthcoming streaming service, was announced, visions of a treasure trove of Disney movies and TV shows danced in people's heads. Now that the launch date is coming closer, the visions are turning to nightmares, as people speculate the service will have — gulp — ads.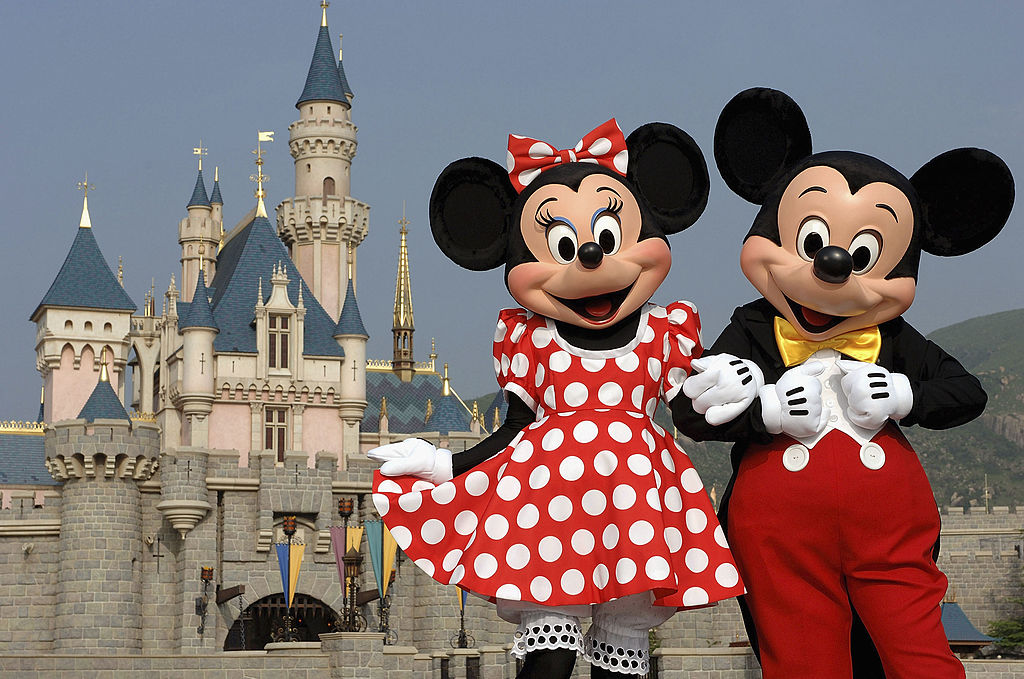 Don't worry, it won't. At least Disney+ itself won't. However, Disney is offering a bundle where customers can get Disney+, ESPN+, and Hulu, but it will be the version of Hulu with ads.
What's the Disney bundle deal? 
By itself, Disney+ costs $6.99 per month, which seems like a bargain. Especially when you compare it to Netflix's standard plan of $12.99 per month. With the bundle, you also get ESPN+, which offers coverage of certain sports like tennis and golf that other services don't have. Then there's also Hulu: The service that Disney controls, although, it offers general movies and TV that are not from Disney. 
That bundle will cost $12.99 per month, matching Netflix's price. Disney's pitch is, in essence: Netflix gives you one service for that price but, with us, you get three for the price of one!
A la carte,  ESPN+ is $4.99, and Hulu with ads is $5.99, so with Disney+ the value would be $17.97. So the bundle does save customers money. But is it really that good of a deal?
Is Disney priming us for ads?
Of course, you could subscribe to the version of Hulu without ads for a few extra bucks, but there has been some speculation that this bundle is designed to get people used to the idea of ads across all services. Such speculation is not entirely unfounded.
While there is no indication that Disney+ will have ads, part of the reason Disney is offering the bundle is to boost its ad revenue. A CNBC report quoted Disney CEO Bob Iger as saying:
"If this bundle serves to grow Hulu subscribers more aggressively, that would be very valuable on the advertising side," Iger said. "There's another revenue stream that will come in that I don't think has necessarily been appreciated if we grow Hulu [subscriptions] quicker, which we believe this bundle will do."
So the purpose is two-fold: launch Disney+ to start making inroads to Netflix while also boosting Hulu numbers to make the advertisers happy. 
Will Disney+ be as great as promised?
It's too early to tell if Disney+ will really be a "Netflix killer." Just as any number of Android phones are supposed to be "iPhone killers," iPhones still tend to dominate smartphone conversations. It pays to be first in line, as Netflix has. That said, the company recently reported a significant subscriber drop, according to The Hollywood Reporter. So Netflix is definitely vulnerable. 
The good news is that you can stream most of the Pixar movies and practically the entire 20-year run of The Simpsons. However, there have been some grumblings that Disney+'s initial offerings will be on the skimpy side. The service will not have all 23 of the MCU movies at once. And Disney isn't cracking its own vaults wide open. There are some animated classics like Snow White and the Seven Dwarfs and lesser-known gems like The Three Caballeros, but there's no Cinderella or either version of Beauty and the Beast in the official list. 
Regardless one expert said Netflix should be worried.
"Will Disney+, ESPN+ and Hulu hurt Netflix and its ilk? Yes, it will — significantly," says analyst Jimmy Schaeffler. "The folks at Netflix, and their shareholders, should be very worried. Their lives are about to change."