Will Donna Tartt's 'The Goldfinch' Work Better on Film or TV?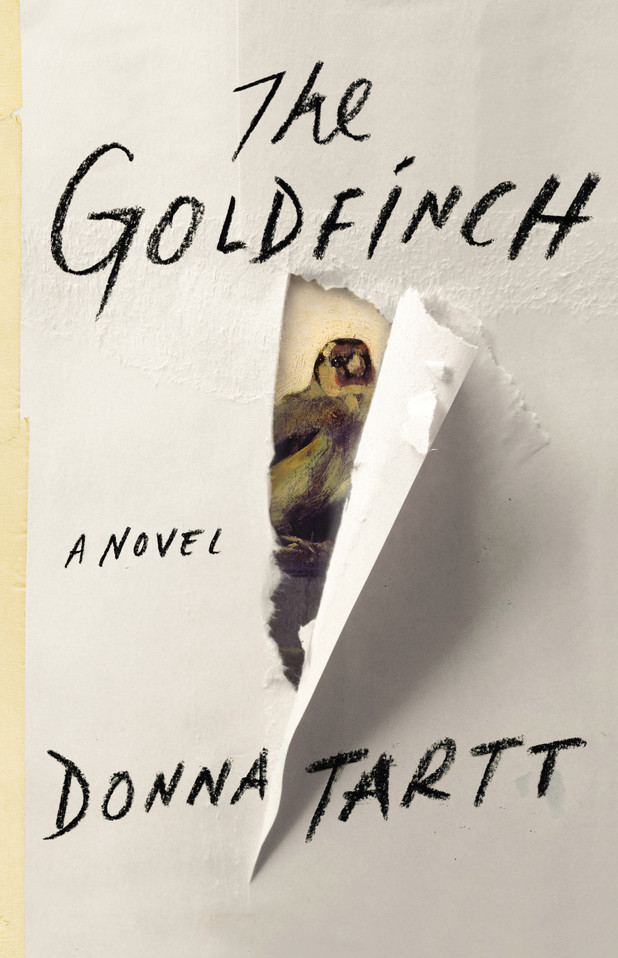 Donna Tartt's Pulitzer Prize-winning novel The Goldfinch may soon be getting adapted to the big screen. The Wrap reports that Warner Bros. is the frontrunner to acquire film rights to the bestselling novel, published in 2013.
Though the studio has not commented so far and is apparently not in active negotiations yet, it has reportedly already made a competitive offer. Still, it's far from a done deal. Tartt, who is reported to be closely involved in development and production of the project, is considering various options for a screen version of the book, including a potential TV series adaptation. Tartt's representatives initially shopped The Goldfinch to networks as a miniseries, but Warner Bros. saw potential to turn the 700-page novel into a movie instead.
The Goldfinch recounts the story of Theodore "Theo" Decker, a boy who steals Fabritus' famous painting after his mother dies in a New York City museum bombing when he was only 13 years old. The book spans two decades and follows Theo as he keeps the painting hidden, first from a wealthy Manhattan family who takes him in, then from his alcoholic father who takes him to Las Vegas, and finally, from a good friend whom he lives and works with after he moves back to New York as an adult. The book, originally slated for publication in September 2008, marked Tartt's first work in over a decade and instantly gained overwhelmingly positive reviews, spending mroe than 30 weeks on The New York Times bestseller list in the United States.
The project is still in early stages of development and no names have been attached just yet. Nina Jacobson (The Hunger Games) was reportedly interested in producing The Goldfinch, but the deal fell through, and she is not currently involved in the adaptation.
This will be the first of Tartt's novels to be adapted for film or TV. Her first novel, The Secret History, a murder mystery that follows six college friends on a college campus, became a huge hit, and Alan J. Pakula (All The President's Men) optioned the film rights to the book following its success. That version failed to take off, and Pakula died in a car crash in 1998. Years later, Gwyneth Paltrow and her brother, Jake, showed interest in co-producing the project with Miramax, but both eventually lost interest. The rights have since been returned to Tartt, who has yet to sell them again.
She followed up that work with 2002's The Little Friend, a story set in her native state of Mississippi. While it sold relatively well, it wasn't as much of a hit as The Secret History, and it took another 11 years for Tartt to write and publish The Goldfinch.
The story certainly has enough action for the big screen and may be more effective being told all at once in a full-length feature film, rather than split over several episodes. Whether the book gets turned into a television series or a movie, Tartt will likely remain a strong voice in all of the creative decisions. Either way, writers and producers will have their work cut out for them in converting the lengthy book into a more concise but still complete script. However, given the success of the novel, either adaptation is sure to have no issues drawing an audience.
More From Wall St. Cheat Sheet:
Want more great content like this? Sign up here to receive the best of Cheat Sheet delivered daily. No spam; just tailored content straight to your inbox.