Will Ellen Pompeo Appear In More Episodes of 'Station 19'?
Grey's Anatomy and its leading star, Ellen Pompeo, are hardly the first to do a crossover show.
Crossovers in TV show franchises aren't exactly new if you look back to 1970s TV dramas produced by the same production team. While you seldom saw crossovers prior to that decade, shows like Emergency and Adam-12 would share their casts once in a while. The same goes with many Norman Lear sitcoms anchored by All in the Family.
In more recent years, the most common crossovers have been in the Law & Order franchise, plus the more current Chicago dramas. Latter continues to blend the casts of Chicago Med with Chicago Fire during sweeps periods.
Now Grey's Anatomy is doing the same with ABC's Station 19. Ellen Pompeo's recent appearance set off a similar trend viewers often find appealing to expand the TV universe.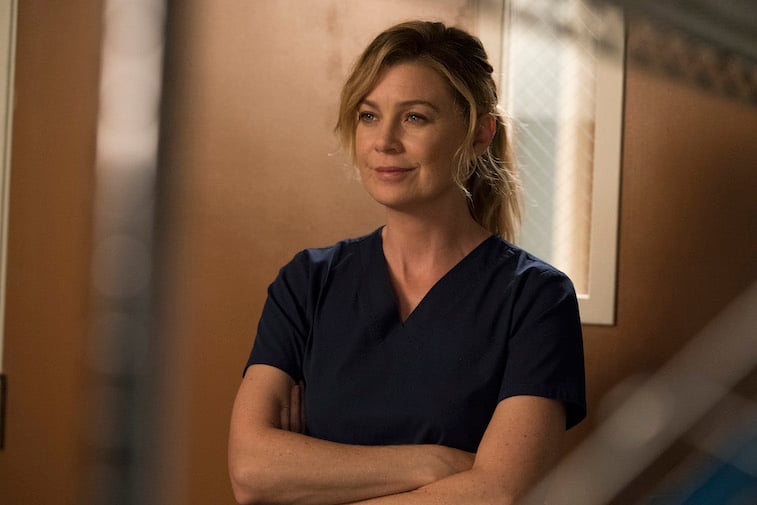 Shondaland shows have a lot of potential for crossovers
If you're still new to Station 19, it's an immediate spinoff of Grey's Anatomy, also set in Seattle, and debuted in March of 2018. It's another example of the old Jack Webb-produced shows of the '70s where the L.A. fire department would frequently cross over with the LAPD.
When there's a franchise of spinoffs run by the same production company, this almost always happens. With Shonda Rhimes still a powerful force on TV, you can see some of her dramas appear to exist in the same space and time.
Then again, maybe this isn't entirely right since some of the actors who've appeared in current or previous Shondaland dramas have played different characters on Grey's Anatomy. Because Station 19 exists a mere mile away from Grey-Sloan Medical Center, patients from the fire department are always delivered to the latter.
Ellen Pompeo's appearance was just one of two crossover episodes attempted this season. Next season, the plan is on to make the crossovers a weekly event.
Will the weekly crossovers be innovative, or problematic for reruns?
Grey's Anatomy was seemingly re-energized in the last couple of years after aging badly. Adding a weekly crossover with Station 19 may have created a new type of TV we've never really seen. In the past, crossovers were always reserved for special episodes during sweeps weeks. The most likely reason was so it wouldn't confuse viewers when the shows went into syndication later.
Nowadays, streaming is becoming the new syndication, but how would this particular crossover work even in the streaming format?
Such a scenario is something the production team perhaps didn't think over completely. Their push to create a more innovative form of television could have hurt the re-watch value in the future if Grey's and Station 19 are marketed separately.
Maybe we'll see a push to market the two together as essentially the same show.
'Grey's Anatomy' will basically become a two-hour drama
Should Shondaland stick with the plan to make both shows crossover every week, the thought is that Grey's will also become the first two-hour drama on television.
We can see a lot of value in this, especially with Ellen Pompeo who continues bringing compelling angles to her Meredith Grey character. Expanding her appearances on Station 19 will also up her chances of becoming one of the longest-running characters in TV history before long.
You even have to think if Grey's finally faces cancellation in another couple of years, the characters of the show will continue on Station 19 if latter continues being popular.
If such a thing happens, Ellen Pompeo could easily go beyond the 20-year mark playing Meredith Grey.
Weekly crossovers might become common to keep up with streaming/cable
Mainstream networks have been scrambling to keep their shows creative enough to prevent viewers from entirely vacating to cable and streaming services. So many people are starting to cut the cord, and making OTA network shows as interesting as possible is the name of the game.
Let's expect more shows to take from Shondaland and likely do gimmicks like weekly crossovers, including viewer interactivity.
All of this is arguably good for these shows to help them innovative and keep the networks viable. For those of us who grew up with regular network TV, we'd hate to see them complacent and ultimately give up to the streaming exodus going on every week.