Will Fans Like a 'Very Different' 'True Detective'?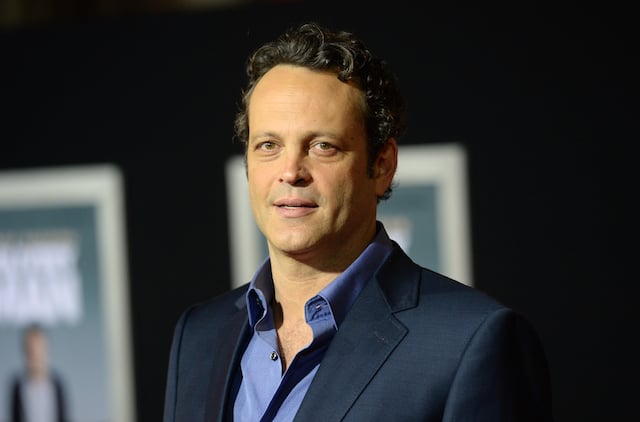 The details on the second season of Nic Pizzolatto's hit show True Detective are staying tightly wrapped, but star Vince Vaughn spoke a little about what fans can expect in a new interview with Playboy magazine. The comedic actor spoke about taking on a dramatic role and how switching the setting from Louisiana to California has drastically changed the show's tone. With the few details Vaughn did give, it seems like the second season of the anthology series will be very different from the first season that fans and critics adored. Different doesn't necessarily mean worse, but will fans still love the dark crime series if it feels like a totally new show?
Vaughn told Playboy that much of the change in the tone between the two seasons has to do with the drastic shift in setting. The first season took place in Louisiana and much of the show's darkness was informed by that setting. Beautiful, creepy shots of Louisiana's swamps, bayous, and rural poverty were key elements of True Detective. "That was Louisiana. This is a California-based story, and it was kind of birthed from here. A lot of it is set in Los Angeles," Vaughn said.
One of the things that made the first season of True Detective so unique was that Louisiana setting. There are a million television shows set in California and especially Los Angeles, so it was already a bit disappointing to hear that Pizzolatto had chosen such a conventional setting for Season 2. Having Vaughn confirm that the California setting will change so much of the show's tone seems like it could be bad news for first season fans.
Another aspect that made the first season so successful were the riveting performances from Woody Harrelson and Matthew McConaughey. Due to the show's anthology format, fans knew from the beginning that neither the actors nor the characters they played would be back for another season. But still, when Vaughn was tapped for the second round, there were some raised eyebrows. After all, his background is in comedy and he hasn't even had a successful hit in that realm in awhile. Vaughn says he doesn't feel intimidated about living up to McConaughey and Harrelson's success because of the standout writing from Pizzolatto and because of how different the second season is from the first.
"Nic Pizzolatto is such a great writer, and so much of this is driven by his stories," Vaughn said. "I thought Woody and Matthew did an exceptional job with the first season. This one's very different, though. It's a totally different story, with its own characters. The thing that's consistent is the richness of the characters and the quality of the material."
At the beginning of the interview, the writer referred to Vaughn's career as on the border of a "Vaughnaissance," riffing on the term widely used to describe McConaughey's career last year "McConaissance." True Detective played a big part in McConaughey's career revival, and Vaughn as well as his co-stars Colin Farrell and Rachel McAdams are likely hoping that the show will work similar magic for them. But that will only play out if the new season manages to live up to the hype of the first. We know that Season 2 will be "very different" from Season 1, but we won't find out if it will be as good until it finally airs on HBO sometime later this year.
Follow Jacqueline on Twitter @Jacqui_WSCS
More from Entertainment Cheat Sheet:
Want more great content like this? Sign up here to receive the best of Cheat Sheet delivered daily. No spam; just tailored content straight to your inbox.