Will Ferrell Revealed He Was Afraid 'Elf' Would Ruin His Career
The 2003 film Elf has become a beloved Christmas classic. The heartwarming story follows Buddy, one of Santa's elves (though he was really human) from the North Pole to New York City in search of his biological father after he learns he was adopted.
The movie had an impressive cast, with legendary actors including James Caan, Ed Asner, Bob Newhart, and Mary Steenburgen. The starring role of Buddy went to Saturday Night Live alum Will Ferrell heading his first solo film, though he has previously revealed he thought the character may hurt his chances for parts in future films.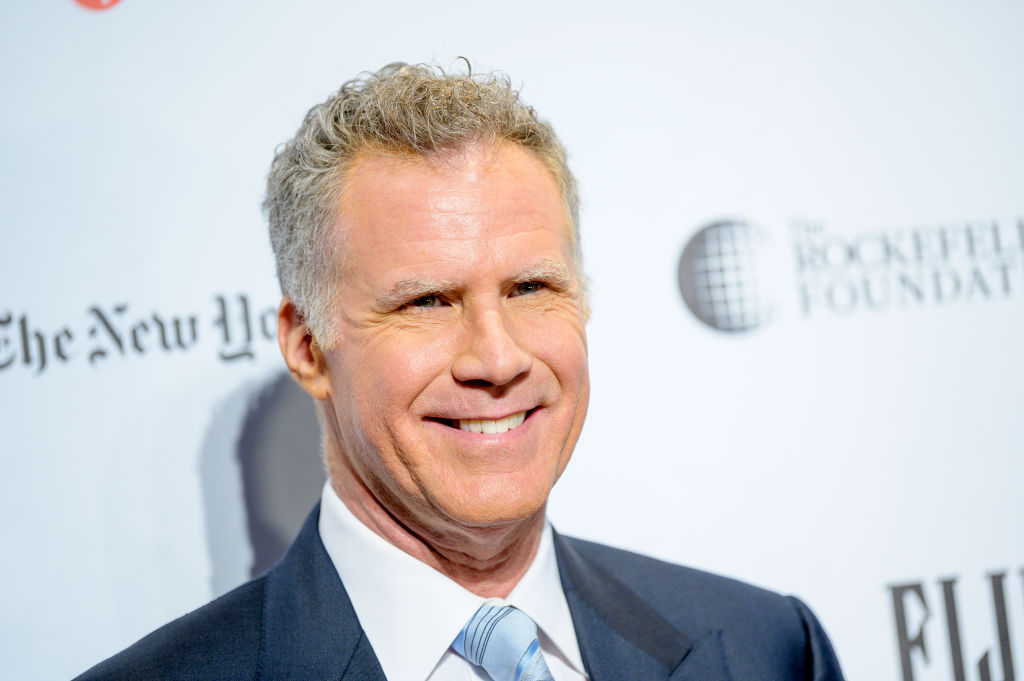 Wearing the 'Elf' suit in NYC
Director Jon Favreau, now of Marvel Cinematic Universe fame, was at the helm for Elf early in his directing career. He spoke of being on location in Manhattan to shoot the holiday movie shortly after 9/11.
"When we were scouting, that was not long after 9/11. Having grown up in New York, it was so sad to me that people thought of Manhattan in how it related to 9/11. It was a city in mourning," Favreau told Rolling Stone in 2013. "And to go and make a movie about Christmas where the Empire State Building was something he dreamed about from a snow globe and his father worked there – it was almost like reclaiming Manhattan."
Despite New Yorkers being famous for not paying attention to out-of-the-ordinary events, Ferrell wearing Buddy's green suit and hat with the yellow tights definitely had people turning their heads. "When we had Will in the Lincoln Tunnel, the tunnel was open. Same thing with the 59th Street Bridge. Whenever he was out there in his suit, we'd hear screeches and fender-benders and lights smashing," Favreau revealed. "People would be looking at him walking on the side and that would cause a few minor traffic accidents."
Ferrell also recalled the reaction he received in the infamous suit from onlookers. "The first two weeks of shooting were kind of all the exteriors in New York. So, still kind of discovering what this movie's gonna be and running around New York City in yellow tights," he told James Corden on The Late Late Show last year. "People recognizing me from Saturday Night Live going, 'You OK? What's going on?'"
Second thoughts
During his interview with Cordon in December 2018, Ferrell confessed he started worry that playing the part of Buddy could hurt his film career. "This is either going to be a home run or people are going to go, 'Whatever happened to you? Why did you do that one about the elf?'" Ferrell recalled thinking to himself at the time.
Ferrell also revealed that Caan, who played Buddy's biological father in the movie, shared some previous concerns he had about Ferrell's performance. "He's like, 'Hey, I gotta tell you something. Every day on set I thought you were way too over the top, but now I see what you were doing. Great job,'" Ferrell said Caan told him the night of the film's premiere. "I just love the thought that there we were, working every day, and he's going back to his hotel room going, 'Geez, get me out of this one.' That was fun."
'Elf' became a fan – and Ferrell – fave
The former SNL cast member soon realized the magic that Elf delivered to audiences. "I knew it was working at that moment where Buddy is in the back of the sleigh and everyone's singing in Central Park and there's enough Christmas spirit to get it lifted off, and he's waving goodbye," he told People in 2018. "I'm like, Oh I can't let everyone see me cry here at my own movie."
The actor still holds the film in high regard, marveling at the overwhelming reception the movie still receives today.
"It was a really challenging time and it was nice to bring a nice breath of innocence to the world and especially to the city at that time," he told People, referring to Elf's release a few years after 9/11. "I'm really proud of it … If it's ever in a theater or playing on television, I love to check in on it. And I can tell through social media that it's something that people have made a tradition of … and that really makes me happy and it's the best part of the job."