Will 'HIMYM' Spinoff 'How I Met Your Dad' Get a Second Chance?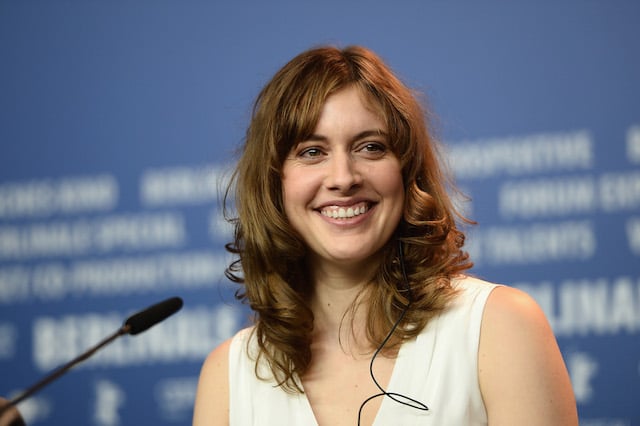 How I Met Your Mother fans who were looking forward to the spinoff How I Met Your Dad could still be in luck. Though CBS didn't pick up the series for the 2014-2015 season, network boss Nina Tassler recently told E! News that the show isn't completely dead yet, and that there's still interest in taking "another shot" at making the sitcom happen.
News that How I Met Your Mother co-creators and executive producers Carter Bays and Craig Thomas had teamed up with Up All Night creator Emily Spivey to pitch the spinoff series first broke in October. Later, it was announced that Greta Gerwig would lead the cast of the new show, which put a female spin on the same premise of the beloved, long-running comedy series. Meg Ryan was also set to narrate.
The project seemed like a sure thing, with the network officially ordering a pilot in November. But the pilot apparently failed to impress, and many were surprised when CBS decided against going ahead with the series. "HIMYD was fun to work on, terrific cast, terrific writer [Emily Spivey], but it's over now and we have other stuff we want to do," Bays tweeted at the time. "Maybe in the future it could be something, but I think we need to try something new before we go back to it. "

Perhaps a second chance will come earlier than he thought, as Tessler confirmed the network is still considering revisiting the project. "Craig and Carter and Emily, we adore those guys, we want very much to stay in business with them," she told E! News. "We'd love the opportunity to take another shot."
Before any big decisions were made, the show would have to undergo some changes, specifically to its casting. According to E! News, Tessler implied that the network's main issue was with the actors taking on several key roles. The initial pilot starred Nicholas D'Agosto, Andrew Santino, Tiya Sircar, Drew Taver, and Anders Holm alongside Gerwig.
"I think at this point you make the best decisions you can, relative to casting," she said. "There's a lot going on during pilot season and some things about this How I Met Your Dad worked and some things didn't." She went on to cite The Big Bang Theory as a successful example of a hit show that had to reshoot its pilot after casting changes (Kaley Cuoco wasn't in the original).
CBS did give Bays and Thomas a chance to rework some factors of the first pilot before turning it down, but the co-creators didn't want to do so without knowing they had a series order. The show was shopped around to other networks, including Fox, but nobody decided to take it on. Gerwig and the rest of the cast have since been let out of their contracts.
Whether Bays and Thomas will return to the project to take a second shot remains to be seen. But an even more important question is whether an audience will be there waiting if it happens. Many How I Met Your Mother fans are still feeling burned from the controversial finale that aired in March and have made it clear they don't want to get wrapped up in the same concept again. It might take a lot of work on Bays and Thomas' part to change their minds.
More From Wall St. Cheat Sheet:
Want more great content like this? Sign up here to receive the best of Cheat Sheet delivered daily. No spam; just tailored content straight to your inbox.