Will Idina Menzel Be in 'Frozen 2'?
For the first time in forever, Disney will be releasing a Frozen movie. This sequel, Frozen 2, extends the story of Anna and Elsa, along with a few other friends like Olaf and Sven. When will this movie premiere? Will Idina Menzel and Kristen Bell voice Elsa and Anna? Here's what we know about Disney's Frozen 2.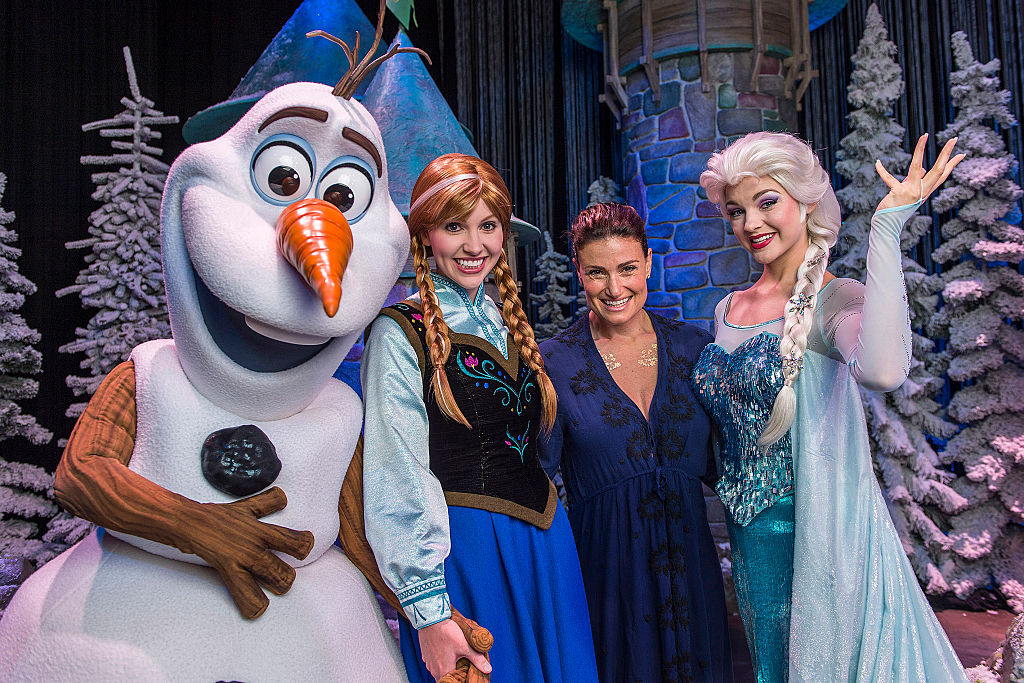 Idina Menzel returns to voice Elsa in Disney's 'Frozen 2'
The cold never bothered them anyway. Most of the original cast of Disney's Frozen returns to their 2019 sequel. That includes Idina Menzel as Elsa, Kristen Bell as Anna, and Josh Gad as Olaf. The teaser trailer for the movie premiered in February 2019 and the movie, entitled Frozen 2, premieres in November 2019.
"[Frozen 2] resonates even more today considering that it's a story that is about women finding what makes them extremely powerful and beautiful in their life," Idina Menzel told the Hollywood Reporter. "It's about not compromising who you are. It's about taking that thing that makes you so powerful and harnessing it and using it to change the world for the better."
As the sequel to an award-winning Disney animated film, fans worldwide anxiously anticipate the movie's release date. In an interview with E! News, Josh Gad explained his children's excitement for the newest movie.
"When I read a book about Frozen I read it as Olaf so they get it first hand so, for them, every day is a sequel," Gad said. "I think when they see it on the screen they'll be really excited."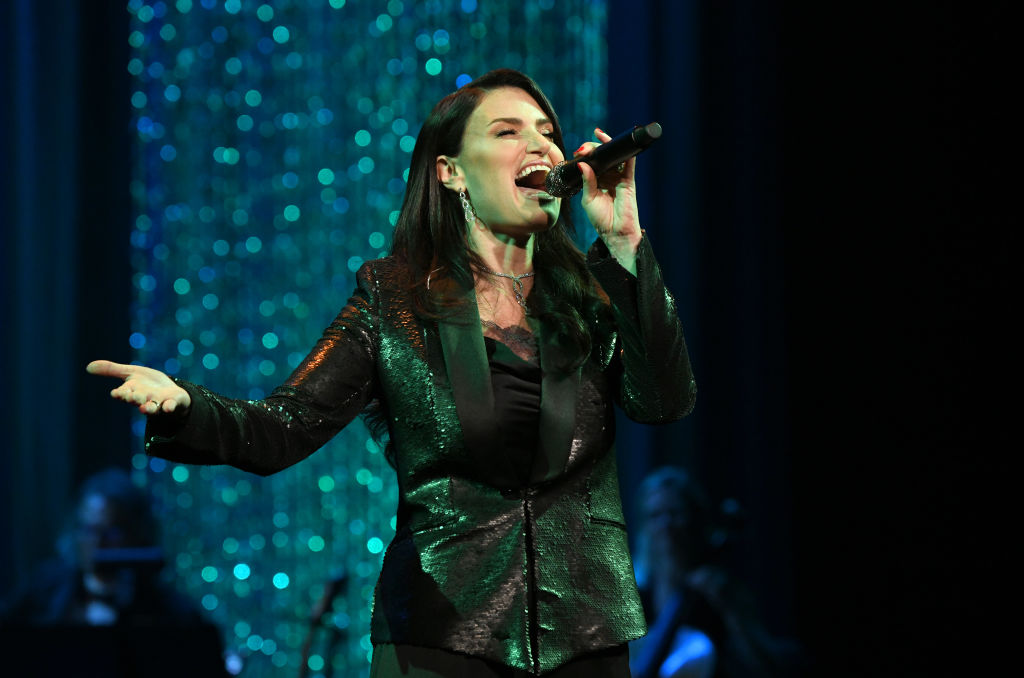 Who are the new characters in 'Frozen 2'?
In the trailer for Frozen 2, fans see Elsa come face to face with a horse-like figure underwater. There's another rock monster that Elsa hides from. Additionally, in the teaser trailer, fans saw two fresh faces playing in leaves. Naturally, the speculations started flying.
Some stated that this a new female character would be Elsa's girlfriend. Others stated that they might be the villains of this new film. According to IMDB, Westworld's Evan Rachel Wood and This Is Us' Sterling K. Brown voice characters in the cast.
Additionally, fans speculated that because this movie will explore Elsa's past, there may be a crossover with another Disney film. The trailer shows a rock formation that looks similar to the one in Disney and Pixar's Brave. Others stated that this film might explore the theory that Elsa, Anna, and Tarzan might be related. These rumors have not been confirmed by Disney or the newest Frozen 2 trailer.
Walt Disney Studios released the 'Frozen 2' in June 2019
On June 11, 2019, Disney released the official trailer for their sequel. The clips did not reveal much about the story, however, some speculate this movie will dive deeper into Elsa's past. Some fans hope they'll learn how Elsa get her powers in the first place. Within a few hours of its release, the Frozen 2 trailer trended on YouTube. It currently has over 35 million views on YouTube.
"I'm sorry but this trailer rocks my world!!! I wish I could be as fierce as Elsa," tweeted Idina Menzel. Fans replied, stating that Idina was equally as fierce as her character, tweeting, "you did not defy gravity for nothing. You are 100% as fierce as Elsa."
"Believe me Idina, you are as fierce as they come. Congratulations on getting this sequel. I cannot wait to see what happens in it! The trailer is amazing," said another Twitter user.
Disney's Frozen 2 premieres in the United States on November 22, 2019.