Will 'It: Chapter 2' Include a Remake of This Iconic Scene?
Ever since the It: Chapter 2 trailer was released, horror fans have been speculating left and right about what we can expect. Already there have been promises of vast quantities of blood, an even more sinister Pennywise, and references to Stephen King's mythology.

It: Chapter 2 focuses on the "Loser's Club" 27 years after the events of the first film. The ragtag group of outcasts was able to fend off the evil Pennywise, but will they be able to end him for good as adults? There's a lot to look forward to when it comes to It: Chapter 2, especially because there have already been movie and television adaptations of the famous novel. Fans are both thrilled and anxious to see what the movie will include, and some are already wondering if one iconically grotesque scene will make the cut.

An even more sinister Pennywise?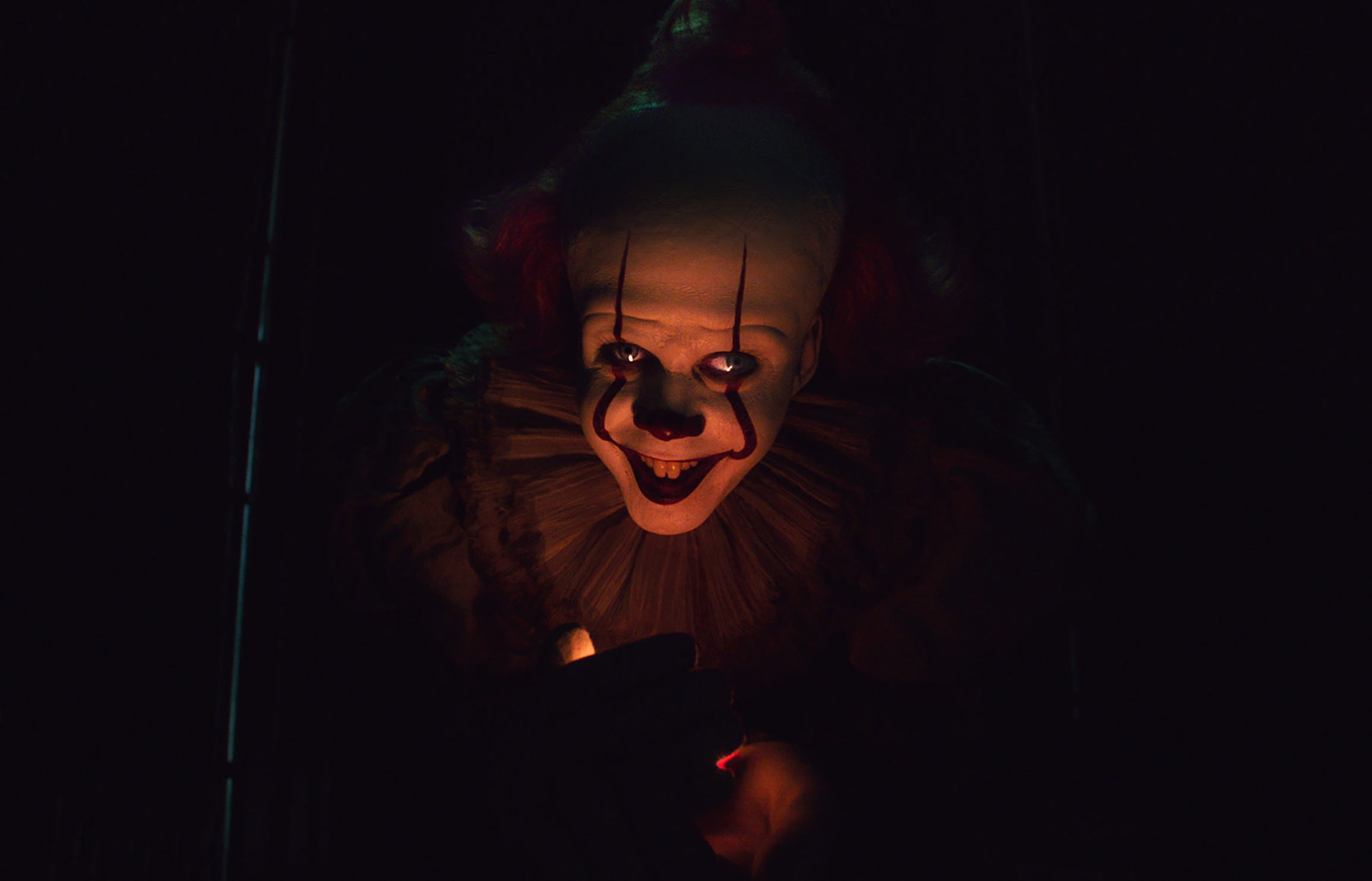 Pennywise the Dancing Clown is already one of the most well-known villainous figures in the Stephen King universe. The embodiment of evil and fear, he traumatizes and murders the residents of Derry, Maine once every 27 years. And, according to Bill Skarsgård, Pennywise will be making an explosive return — more sinister than ever before.

"He's been doing this forever really, so he doesn't change in the sense that you would look differently. He looks however he wants to look for any particular prey at the time, but I do think there's a change," explained Skarsgård. "The arc of the first movie is that he, for the first time, experiences fear himself. Now he's experienced something that he has been inflicting on others and … there's a shift leading into the second movie.

Skarsgård also mentions that Pennywise is fueled by hatred for the children in this film, which is part of what makes him even more vicious. He says fans can expect to still be surprised by Pennywise, even if they think they're ready for him in the new film.

The scene in question
One of the standout scenes from the television miniseries of It, which aired in ABC in 1990, is the fortune cookie scene. When the "Loser's Club" reunites in Derry, Maine, they do so at a Chinese restaurant named Jade of the Orient.

After finishing their meal, they're presented with fortune cookies. Each one of the losers opens their fortune cookie to find a specialized, individual horror waiting for them, tailored to their psyches. The special effects in this scene were grotesque, especially for the time, and really grossed out a lot of viewers.

Fans are speculating that we might see an even more grotesque recreation. In the It: Chapter 2 trailer, there are brief shots of the cast inside what appears to be a Chinese restaurant. This bodes well for It superfans — seeing what the film crew can accomplish with modern special effects should be a chilling experience.

Another famous scene comes to light
Fans were also excited to note the return of the Paul Bunyan statue in the trailer. Images of Bill Skarsgård sitting atop its statue in costume have been tweeted by Northumberland News in Ontario, where the film is being shot.

Those who have read the novel might recall that the statue, possessed by Pennywise, was used to traumatize and almost kill Richie as a boy. While this didn't go down in the 2017 movie, we might be treated with a similar experience in It: Chapter 2.