Will Jenna Bush Hager Replace Kathie Lee Gifford on 'Today'?
Kathie Lee Gifford is leaving Today. Fans of the morning show were stunned when Gifford announced she'd be stepping away from the show in April 2019. Gifford has been hosting the NBC show since 2008. She called the end of her time on Today "bittersweet" but also "exciting" because of some new projects she has plans.
With the news that Gifford is moving on, the next big question is who will take her spot next to co-host Hoda Kotb.
Jenna Bush Hager may replace Gifford on Today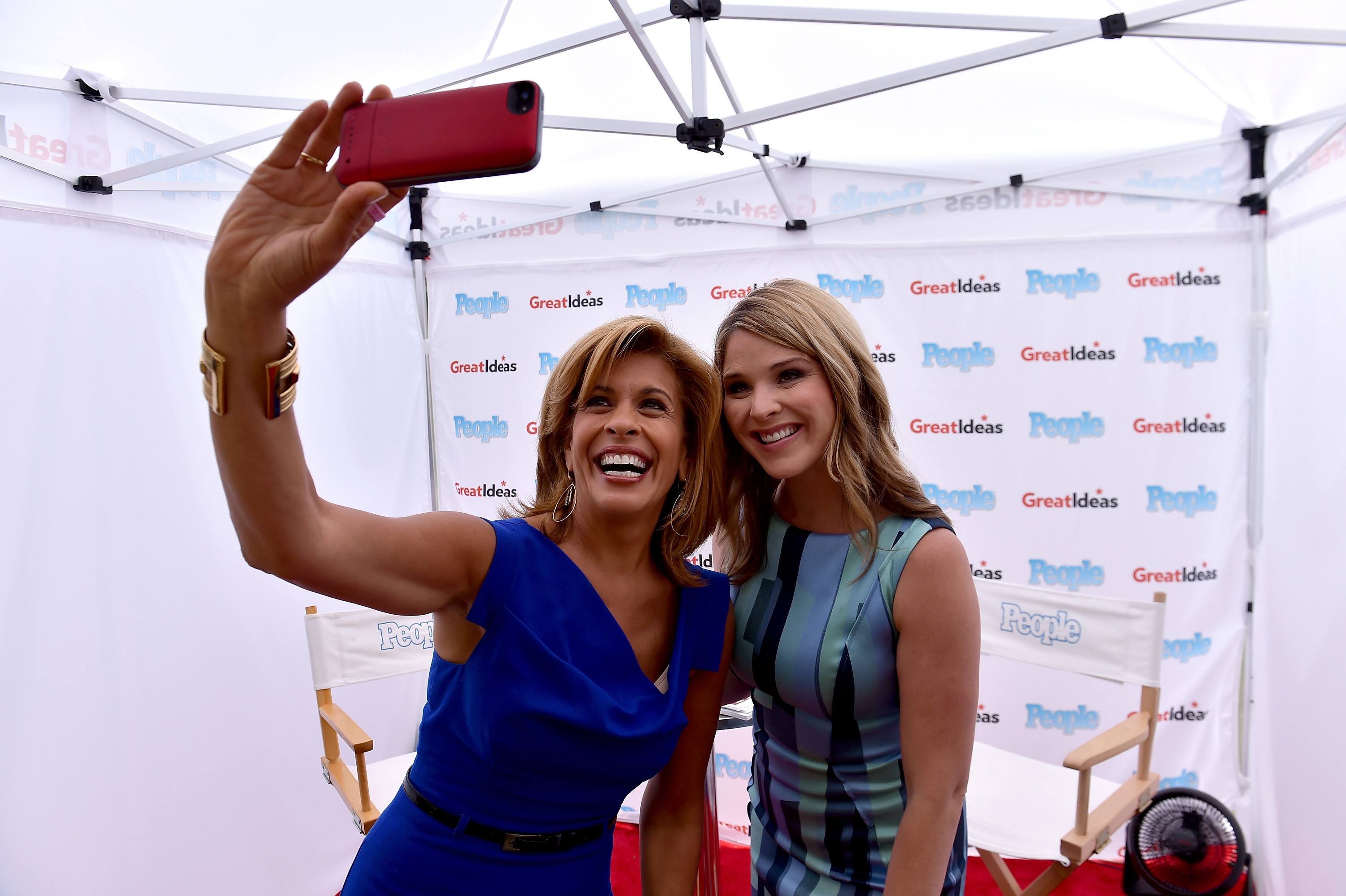 A well-known face to Today viewers could be taking over for Gifford. A source told People magazine that Jenna Bush Hager could be stepping into the seat vacated by Gifford.
"[N]othing has been determined about her replacement. She's here until April anyway. But it's looking like Jenna," the source said. "She's in the mix because she is a favorite among viewers and staffers and she has already filled in for Kathie Lee every time she's been away."
Hager has worked at Today since, since 2009, when she joined the program as a correspondent. She's gradually taken on a larger role on at Today, including occasionally filling in for Kotb and Gifford in the show's fourth hour.
So far, rumors that Hager will replace Gifford aren't confirmed. But the daughter of President George W. Bush did tweet her support to Gifford, saying she'd miss her:
We adore you KLG. Thanks for your love, friendship and for your hilarity. You will be dearly missed. ❤️ https://t.co/8oUduJQEgl

— Jenna Bush Hager (@JennaBushHager) December 11, 2018
Whether Hager will be able to replicate the magic of Kotb's and Gifford's boozy chit-chat remains to be seen.
Is the Today show in trouble?
Gifford's departure from Today is the most recent shakeup at the long-running morning program. Host Matt Lauer was fired late last year following an investigation into sexual misconduct allegations.
In October, Megyn Kelly Today was canceled after Kelly made controversial statements regarding blackface. Kelly's hour of the Today show was already doing poorly in the ratings before she came under fire for defending blackface Halloween costumes.
Today trails rival Good Morning America in numbers of viewers, though it does well in the coveted 25 to 54 demographic. Ratings are up for the four-hour program overall since Kelly's exit. But it's possible that viewers will drift away from the show after Gifford's departure next spring. (Her last show will be April 7 – her 11th anniversary.)
Other people who might replace Gifford
Hager seems to be the frontrunner to replace Gifford, but she's not the only name being mentioned. E! News speculated that Meredith Vieira might come back to the show she hosted between 2006 and 2011. Maria Shriver and John Cena have also been mentioned as possible replacements. People on Twitter have plenty of suggestions, including Chrissy Teigen, Kelly Clarkson, Andy Cohen, Dean Cain, and Tiffany Haddish. But at least on social media, Hager seems to be the definite favorite.
Time to go claim your seat!!!!

— KerryAnn DeMeester (@KerryDeMeester) December 11, 2018
Please make @JennaBushHager Kathy Lee's replacement!!!

— Michelle Connor (@MkConnor65) December 11, 2018
I vote for you to take her place!!! @KathieLGifford is definitely irreplaceable but I think @JennaBushHager would be the next best host❤✔🥂😊

— Nicole L Blazek (@BlazekNicole) December 11, 2018