Will Jennifer Lopez and Alex Rodriguez Ever Get Married?
Award-winning singer-actress Jennifer Lopez and former baseball star Alex Rodriguez are one of Hollywood's hottest couples. Ever since their relationship went public in the spring of 2017, fans have been loving them together with many wondering whether a wedding is in their future.
Here are the things we know about the pair and their possibility for tying the knot.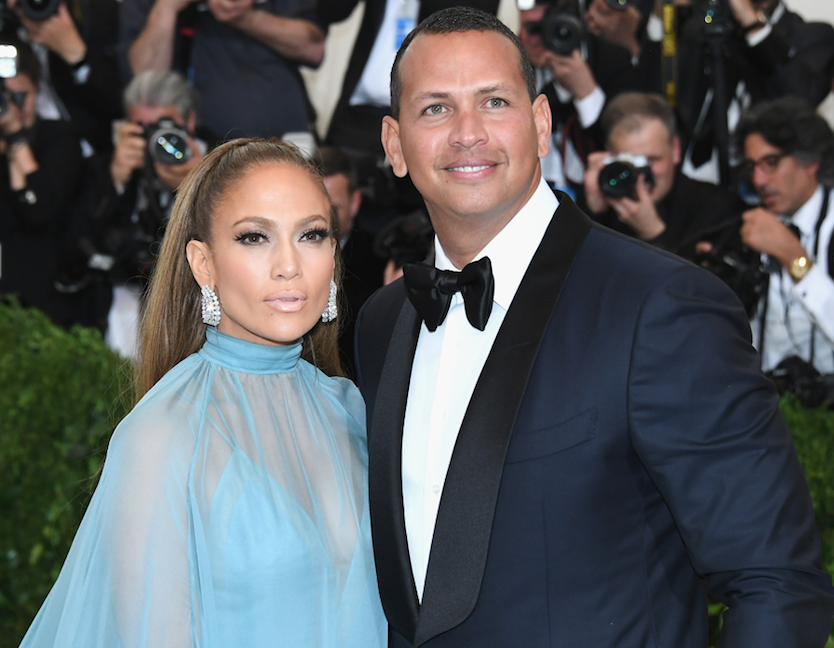 Lopez and Rodriguez have been together for 2 years
Jennifer Lopez and Alex Rodriguez's history together goes all the way back to 2005. The two first met at a New York Yankees game where Rodriguez was playing. However, both of them were married at the time – Lopez to her then-husband Marc Anthony and Rodriguez to his then-wife Cynthia.
Nevertheless, fate brought them together again more than 10 years later. Some time in either late 2016 or early 2017 when the two of them were single, Lopez spotted Rodriguez outside a restaurant in Beverly Hills, and in a spur of the moment, decided to tap him on the shoulder and talk to him. A few hours after their encounter, Rodriguez called Lopez and asked her out to a dinner that eventually kick-started their relationship.
The pair recently celebrated their second anniversary together. Jennifer Lopez even posted a romantic photo on Instagram with beautiful words and the hashtag #ATapOnTheShoulder in reference to their fateful encounter.
Alex Rodriguez have also gushed about how happy he right now, describing Lopez as "one of the most impressive and smartest human beings I have ever met."
Additionally, both of them have two children each from previous marriages and it seems they have managed to form a happy, wholesome blended family together.
Will Jennifer Lopez and Alex Rodriguez ever get married?
It is hard for anyone to say for sure what will happen in the future, but currently, the couple is treading carefully and is hesitant towards tying the knot.
"We have to take our time. I've made plenty of mistakes in my past," Lopez explained to Good Morning America, referring to her past high-profiled relationships.
The 49-year-old star had been married three times before. In the late 1990s, she had a short marriage to waiter Ojani Noa, which unfortunately led to a legal battle years later when Noa tried to publish a book about their relationship and release compromising footage from their honeymoon.
She was married to dancer Chris Judd in from 2001 to 2002, took a year off from marriage, and then married singer Marc Anthony in 2004 before giving birth to twins in 2008. However, they separated in 2011 and their divorce was finalized three years later.
Lopez would later describe her marriage to Anthony as something that she held on to for several years despite realizing early on "that it wasn't the right thing."
Rodriguez also went through a divorce
Alex Rodriguez himself also went through a marriage and tough divorce. In 2002, he married Cynthia Scurtis, a psychology graduate, and the pair went on to have two daughters together. However, in 2008, Scurtis filed for divorce amidst numerous rumors of Rodriguez being unfaithful, citing in her divorce papers that he had been "emotionally abandoning" her and their children. These days, Rodriguez seems to have a good relationship with his daughters, though he and Scurtis continue to be engaged in a legal battle over spousal support payments.
Because of their rocky past relationships, Jennifer Lopez and Alex Rodriguez prefer to focus on appreciating what they have at the moment instead of rushing into marriage. "Our life right now is incredibly wonderful. Between our kids and our work we're truly blessed. We don't need anything more right now," Lopez said.
However, that is not to say that marriage is completely off the table. In an interview with Harper's Bazaar, Lopez shared: "I do believe in marriage. And I would love to grow old with somebody in a committed relationship. But I'm not forcing anything right now."
What the future holds for Lopez and Rodriguez
Even though they might not be walking down the aisle any time soon, the couple still have taken some big steps towards being more committed to each other. Recently, it was reported that they had bought a beachfront house in Malibu for their blended family. It seems that Jennifer Lopez and Alex Rodriguez are perfectly satisfied with their current situation and whether or not anything will change for these two lovebirds is something only time will tell.