Will Jennifer Morrison Play Kevin's Love Interest in 'This Is Us'?
The third season of the hit NBC show This Is Us ended in April and fans are excitedly looking forward to the fourth season that will premiere in the fall. NBC recently announced that a new cast member will be coming on board in September: Once Upon a Time alum Jennifer Morrison.
Although the network has not revealed any information about her character, that hasn't stopped fans from wondering whether she will have connections to Kevin Pearson (Justin Hartley). Is it possible that Morrison is joining the show to be Kevin's love interest? Here's what we know.
Who is Jennifer Morrison?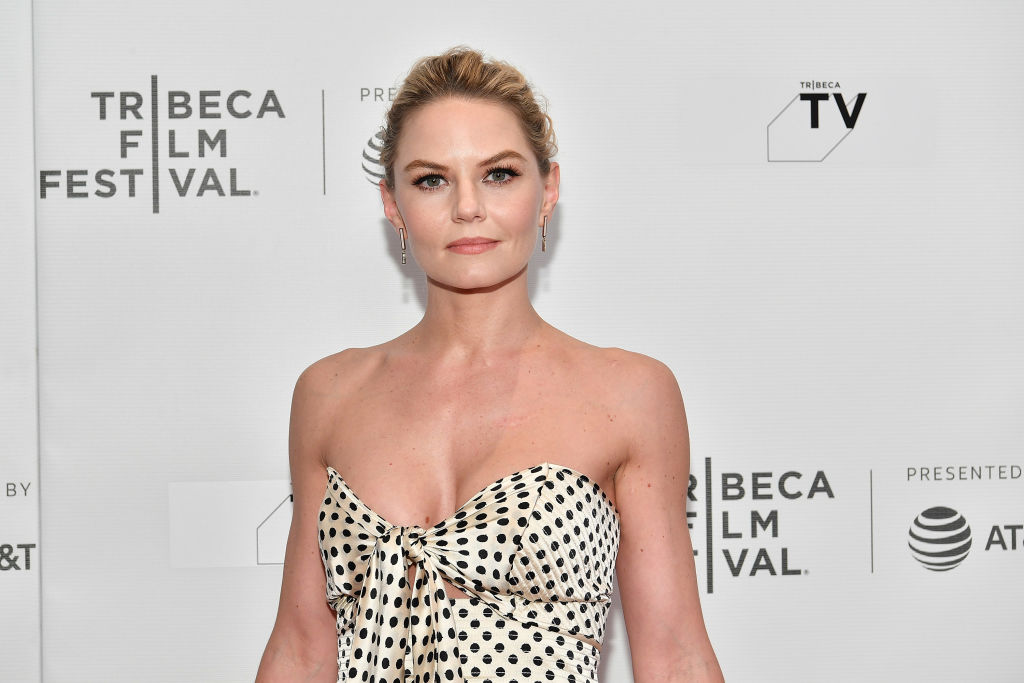 Morrison is a 40-year-old actress, who is quite accomplished in Hollywood. In the early 2000s, she rose to prominence on the TV show House as Dr. Allison Cameron. She was on House for six seasons before leaving the show officially in 2009.
Morrison also had a recurring role on How I Met Your Mother as Zoey Pierson, one of Ted Mosby's girlfriends. She then landed a starring role on the popular show Once Upon a Time, playing the lead character Emma Swan. She was on the series since the beginning in 2011 until the final season in 2018.
Aside from popular TV roles, Morrison has acted in many movies as well, such as Star Trek (2009), Warrior (2011), Star Trek Into Darkness (2013), and Sun Dogs (2017).
What happened in season 3 of 'This Is Us'?
Kevin's unfortunate love spell seemed to have been broken as he found love with Zoe Baker, the cousin of his sister-in-law Beth. The two of them began a relationship together and spent a lot of time trying to learn more about Jack Pearson's past. Zoe even joined Kevin on a trip to Vietnam, where Jack fought in the 1970s. They looked to be a great couple and Kevin wanted to spend the rest of his life with Zoe, but complications soon arose.
Kevin wanted to be a dad while Zoe did not want to have kids. Even though Kevin initially tried to suppress his fatherhood desires to be with Zoe, she realized that it was not how he should be living his life and broke up with him in the final episode.
The season ended with a flash forward to the future. The family gathered in Kevin's house for a meeting and, although Kevin himself was not there, a mysterious blonde boy was. He called Randall "Uncle Randall" and, when asked where his father was, the boy responded: "He went to go get takeout. He realized we didn't have any food."
Randall then revealed the father's identity when he said, "Classic Kevin."
Will Jennifer Morrison play Kevin's love interest?
With Zoe and Kevin having a child together being out of the equation, it looks like This Is Us is setting up a story for Kevin to fall in love again and fulfill his dream of becoming a father.
Many fans are speculating that Morrison could be the woman who Kevin eventually has a child with, but this is something that NBC is keeping a secret for the time being. All we know now is that Morrison will have a "recurring guest role."
Even Hartley is being very vague about his character's possible love interest in the future and the 42-year-old acting is not revealing anything.
"As far as the audience goes, we know absolutely nothing," Hartley said when asked about the mother of his son. "I mean, did [Kevin] find this kid? Did he adopt this kid? Did he get married? Did he have this kid out of wedlock? Does he have more than one child? Is this is the oldest? Is this his youngest? Why wasn't he there? I know it was said he went to get food… It just seems like it's wide open for an amazing story to be told."