Will Jin Leave BTS to Enlist in the Military?
You might have heard of BTS from their song "Boy With Luv" featuring Halsey. You might have seen them win the Billboard Music Award for "Top Social Artist." This K-Pop group is one of the biggest boy bands in the world and it's hard to imagine the them taking a break. Unfortunately, they might have to, due to South Korea's mandatory military conscription for men.
Will Jin leave BTS in 2020, to join the South Korean military? Are K-Pop idols exempt conscription? Here's what we learned from the group's interview with CBS.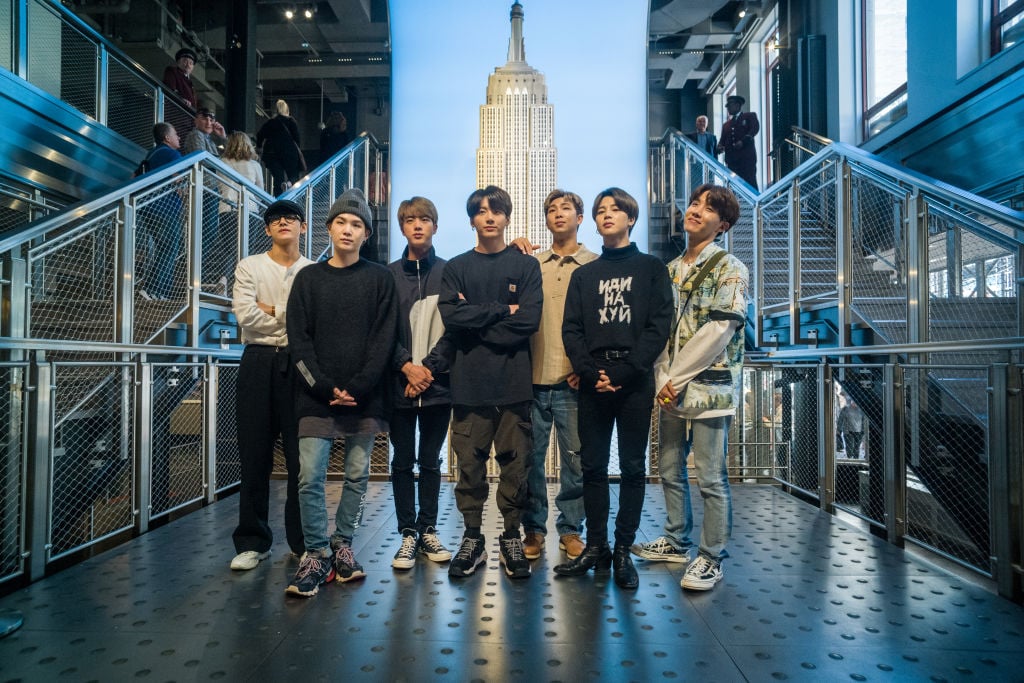 Does South Korea have mandatory military service?
In South Korea, there is mandatory military conscription for "able-bodied men" between the ages of 18 and 28. The length of the service varies by which branch of the military the person joins — according to Entertainment Tonight, active duty members in the marines or army serve for 21 months. Active duty members in the air force serve for 24 months.
The service is not mandatory for women, but they can voluntarily enlist during the same age frame. Some South Korean citizens are exempt based on their career. However, at this time, the members of BTS are not exempt from service.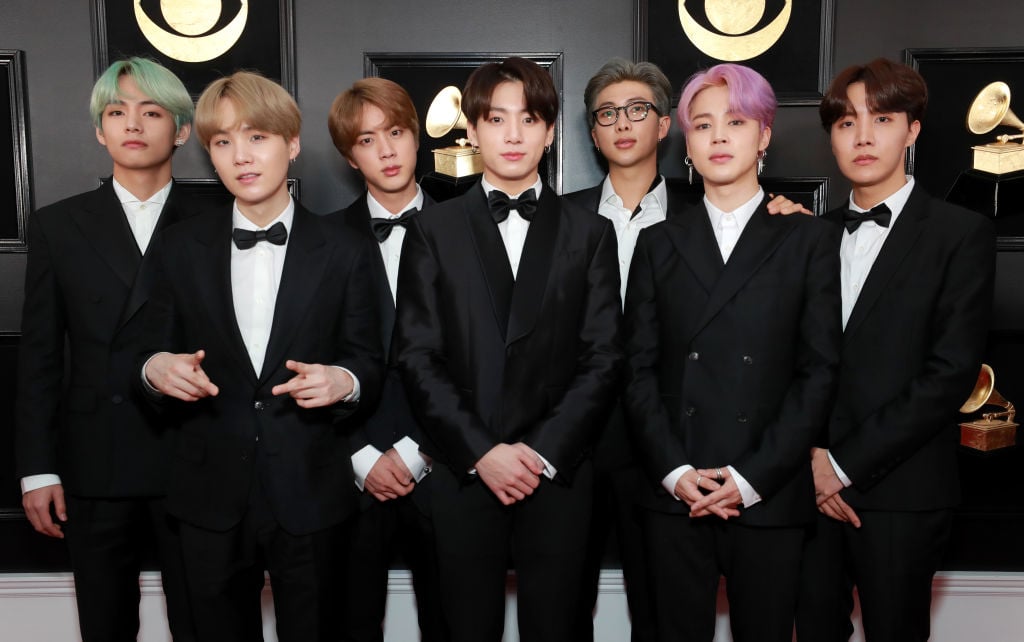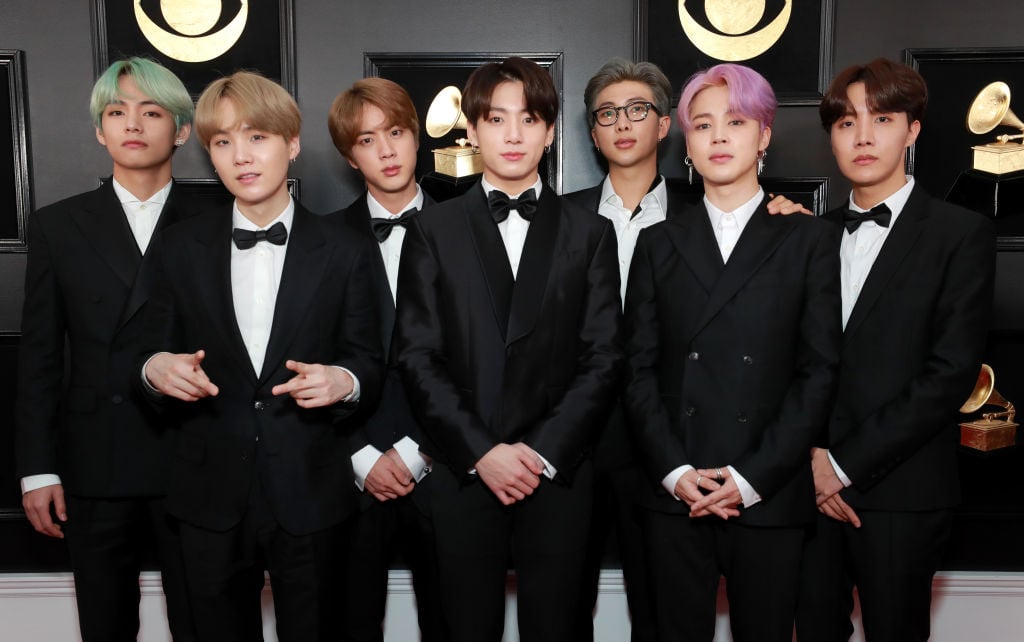 Are the members of BTS, and other K-Pop idols, exempt from military conscription?
There are some exceptions for conscription, but not K-Pop idols. According to Refinery29, the exception applies, "only [to] Olympic medalists and first place winners at the Asian games, classical musicians who win certain awards, as well as ballet dancers."
Jin, real name Kim Seokjin, will most likely be the first member of BTS to enlist in the South Korean military. He is the oldest member of the K-Pop group, currently 26-years-old.
"As a Korean, it's natural," Jin said in an interview with CBS. "And, someday, when duty calls we'll be ready to respond and do our best." The 21-year-old youngest member, Jungkook added, "I don't want to think about it at this point. We have something really good going."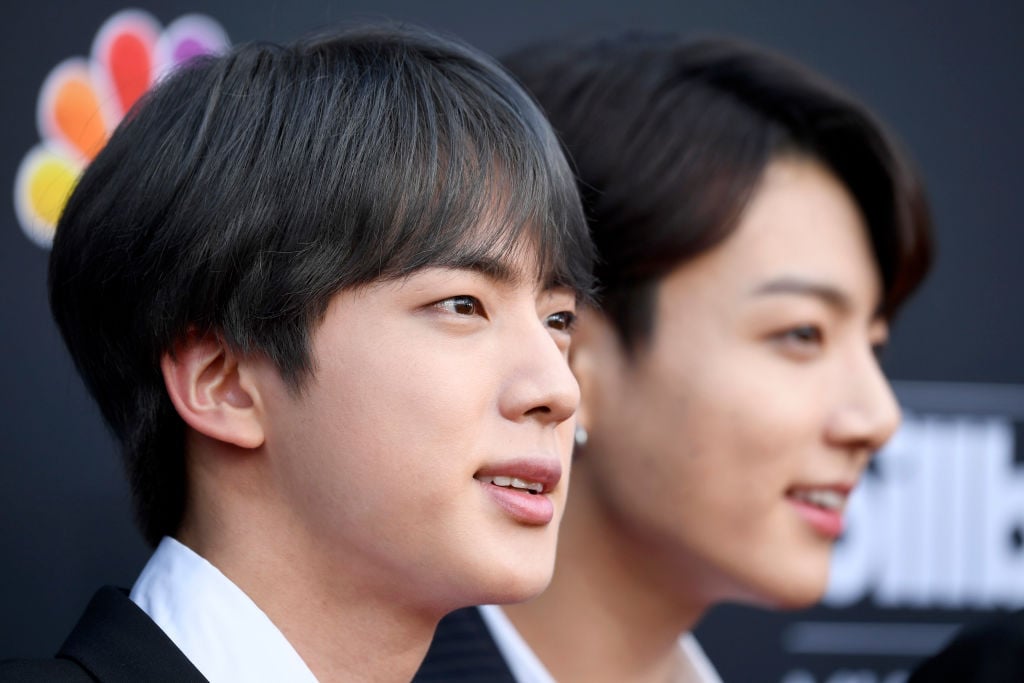 Will Jin have to enlist in the military?
As the oldest member of BTS, born on December 4, 1992, Jin will enlist in the military within the next few years. There was some speculation that the group would disband in 2020. However, at least for the beginning of 2020, BTS will remain a septet.
According to one fan on Quora, Jin will continue touring with BTS through 2020, stating, "I have the answer straight from Jin's mouth. I was at the… BTS concert at Soldier Field Chicago and Jin promised… that he would be back next year (2020). This was in response to Tae's promise on Saturday and Sunday that they would be back next year. Of course, that doesn't mean he won't serve in late 2020, but at least part of it he will be touring."
The group will most likely go on a hiatus during their time serving in the military. Until then, fans can enjoy live performances of the group and watch their newest film, Bring the Soul: The Movie, which premieres globally on August 7, 2019.