Will Joan Collins Ever Appear on the 'Dynasty' Reboot?
When it comes to TV villains, no one holds a candle to Alexis Carrington. The scheming ex-wife of millionaire businessman Blake Carrington turned Dynasty from a struggling primetime soap to must-see TV with her arrival in the first episode of Season 2 in 1981. And it turned British actress Joan Collins into a 1980s icon in the process.

In 2017, the CW rebooted Dynasty, with a new cast and a story updated for modern audiences. But what does the most famous member of the original Dynasty cast think about the reboot — and would she ever make an appearance on the show?

Joan Collins isn't interested in the Dynasty reboot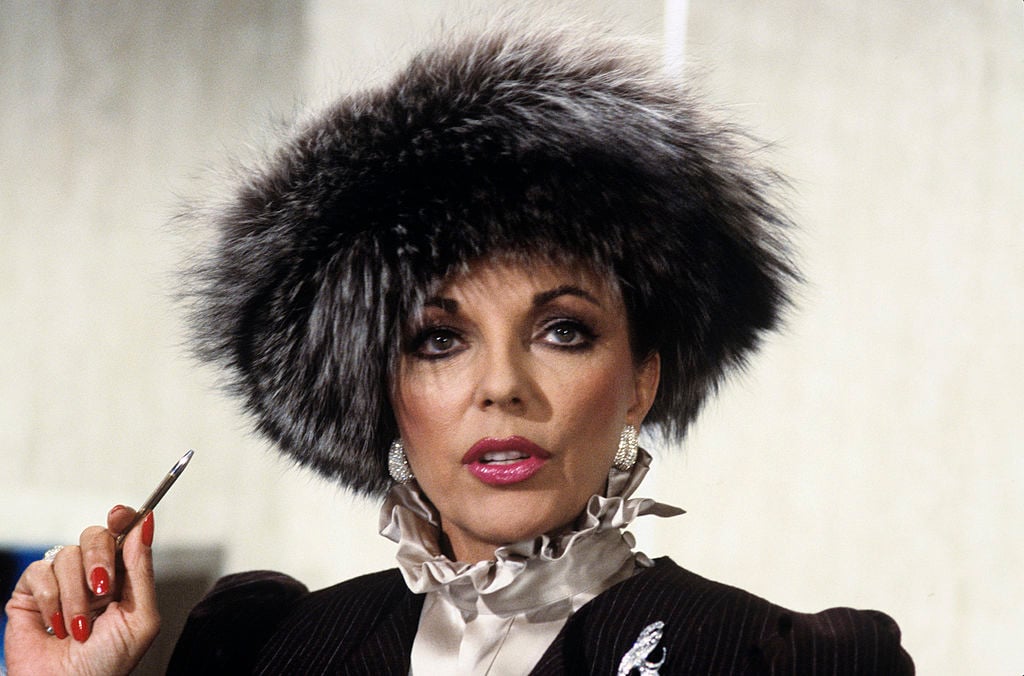 Dynasty fans hoping that Dame Joan Collins might show up on the new version of the show are likely to be disappointed. She's said she's not interested in the reboot.

"Oh, no, I'm not going to be in it, no," Collins told Gulf News in 2017. "I don't really have any thoughts about it. It's on a channel that I don't really get, the CW, so I haven't seen it and I'm not really that interested. The past is the past, as far as I'm concerned."
Collins had a far more neutral reaction to the new show than her former co-star Gordon Thomson, who played Blake and Alexis's villainous son Adam. "I have had a look at the new Dynasty and I am appalled," he told the Daily Beast in 2017. "What the f*ck is the CW doing? It's utter sh*t."
Thomson added that no one from the original cast was asked to appear in the reboot. And he said if an invitation came, most would decline to return. "No, not to this. I don't think any of us would," he said.
Collins remembers her time as Alexis fondly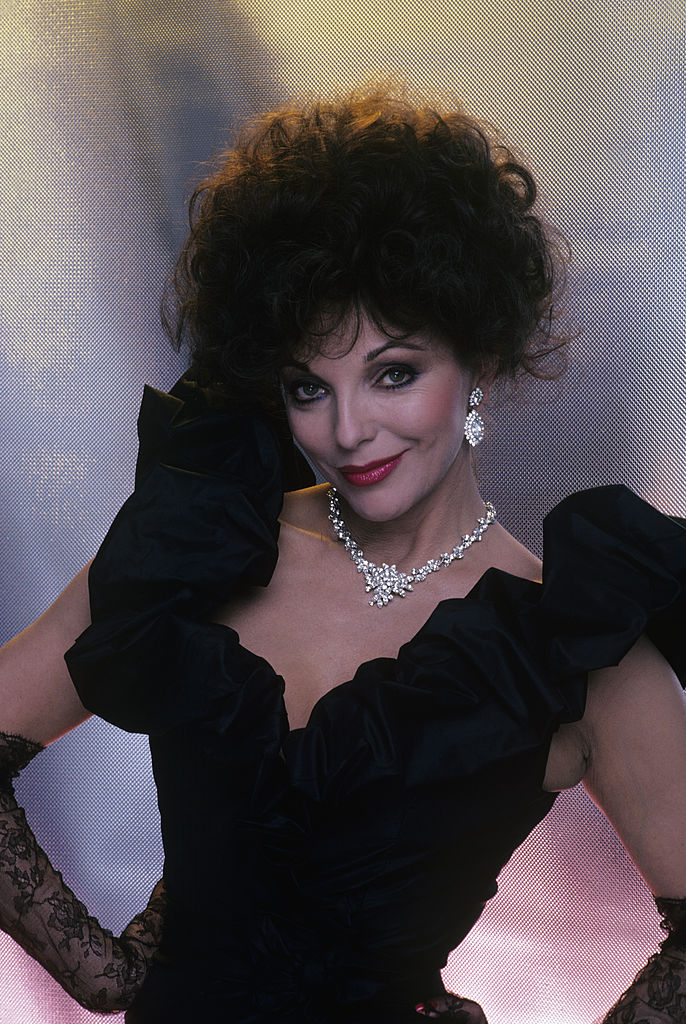 While it doesn't seem likely that Collins will ever be on the new Dynasty, she has fond memories of her time playing Alexis and is proud that her work helped make the show a success.
"I went into the show, I was told that it was a failing show and that it was about to be cancelled, so they expected me to bring something to it to make it much more interesting to the viewer," she recalled to Gulf News.
"That was a challenge, and it wasn't necessarily all in the writing. But I did find that the character was multifaceted, and wasn't just the plain old straightforward ***** type. I tried to give her a sense of humour, I tried to give her vulnerability, because she was betrayed by her ex-husband and her whole family, and I tried to bring other dimensions to the character."
Though she'll always be Alexis to some, Collins has had plenty of other roles since leaving Dynasty in 1989. And the 85-year-old actress is still working. She had a recurring role on The Royals, appeared in the most recent season of American Horror Story, and is attached to Unforgettable, a movie about an aging filmmaker that is also set to star Tippi Hedren and Franco Nero.  
Check out The Cheat Sheet on Facebook!