Will Joe Jonas and Sophie Turner Have Kids?
Many of us still can't get over Joe Jonas and Sophie Turner having a surprise wedding in Las Vegas.
Though they still have plans to get married again this upcoming summer, Joe and Sophie are now officially man and wife.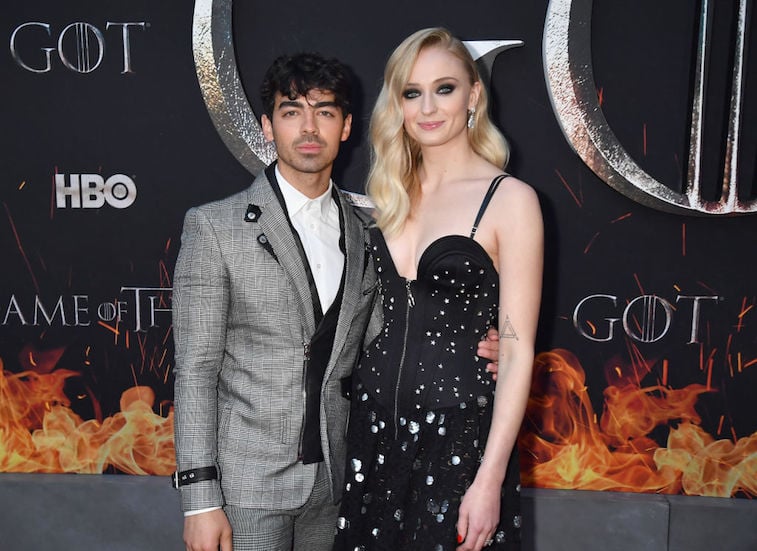 Since they have tied the knot and are looking forward to their future together, many fans are wondering when will Jonas and Turner start having a family of their own?
They wanted to be married before having kids
Before Joe Jonas and Sophie Turner shocked us all with their unexpected Las Vegas wedding, the couple has talked about their plans to have children.
According to sources, the couple wanted to be married before they start trying for a baby.
Though they just recently tied the knot in Vegas in order for their marriage to be legal in the United States, the couple still plans on having a formal wedding in France this summer.
Since the summer wedding was already planned, we can expect Sophie and Joe to wait to have a baby until after their walk down the aisle a second time.
Even though they are waiting a few months before they start trying, Mr. and Mrs. Jonas are excited to have a family of their own.
"Children is a must for Joe and Sophie and they would like to start a family real soon but they have decided that they have to wait," a source revealed.
Sophie and Joe want to wait until Game of Thrones ends
Not only do Joe Jonas and Sophie Turner want to wait to have kids until after their summer wedding, but they also wanted to wait until Game of Thrones officially ended.
Back in 2017, it was revealed that Sophie and Joe planned on having children once the final season of the HBO series wrapped filming.
"Not only do they want to officially be married before that but they will not start until Game of Thrones is over. Once the show ends you can almost guarantee a pregnancy announcement. They want to have a plethora of children," the source share.
With GoT expected to air its final episode in the upcoming weeks, the couple could possibly be working towards having a baby as we speak.
However, with Sophie continuing to promote the final season of the show and Joe performing alongside his brothers again, their plan to have children might have to wait.
Joe is set to go on tour
Though Joe Jonas and Sophie Turner want to start having kids soon after they tie the knot in France, that might have to wait until the singer returns from his North America tour.
On May 1, The Jonas Brothers announced that they will be going on their first tour in 10 years.
Starting August 7, the talented brothers are set to go on a 40-city tour around the U.S.
Since Joe Jonas will be on the road until October, his plans to have a baby with Sophie might for a few months.
Joe Jonas and Sophie Turner are still young and are just enjoying married life until they are ready to welcome a baby.