Will JoJo Fletcher and Jordan Rodgers Invite Aaron Rodgers to Their Wedding?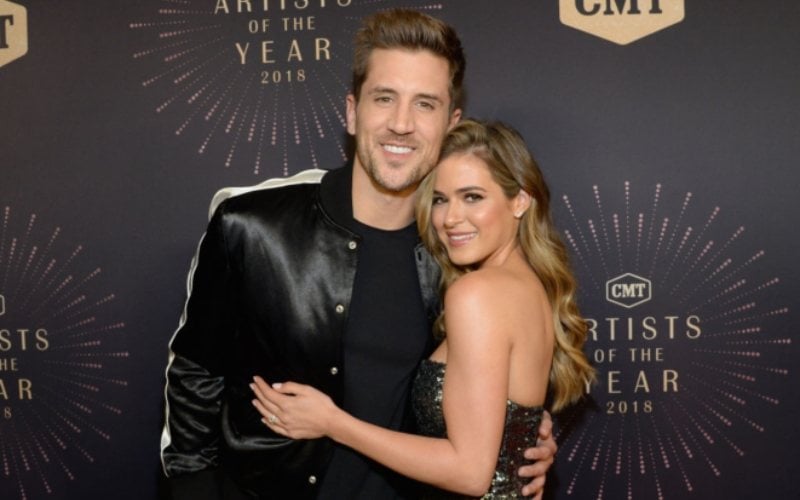 JoJo Fletcher and Jordan Rodgers met and got engaged on Season 12 of The Bachelorette. During the season, Rodgers revealed that he no longer talks to his NFL-playing brother, Aaron. So will the couple invite him to their wedding? Here is everything to know about their wedding plans and what Jordan Rodgers has said about his estrangement from his brother.
Jordan Rodgers said he'd 'absolutely' invite Aaron to their wedding
Back in 2016, Jordan Rodgers said he'd invite his estranged brother to his big day. "There's no scenario in which I wouldn't want my entire family at a wedding, so absolutely, that's something all of our family wants and hopes for at some point," The Bachelorette winner said according to People.
JoJo Fletcher said they are still nailing down wedding details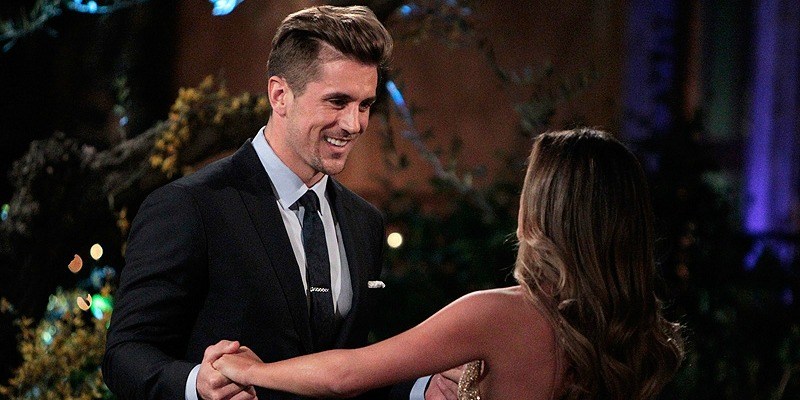 Years later the couple still has yet to get married. That's not exactly strange when it comes to couples from The Bachelorette. But JoJo Fletcher revealed why they are choosing to wait and what they decided on so far.
"So we're probably gonna [have it] in the beginning of some sort of year," Fletcher told Us Weekly. "We like it outdoors, we like a lot of greenery, so we have that nailed down. Just not the date." Why not the date?
"We're really happy and enjoying our engagement and our life has been — and continues to get I feel like — so much busier and crazy," she continued. She then added, "and there's just gonna be that moment where we look at each other and we're like, 'OK. Let's take a pause. Let's do this, it's time.'"
It's probably not a surprise that the two aren't against having their wedding on television either. "I would never say no, never, but I think it's very important that, if it was a televised wedding, that it stays true and organic to us," Fletcher told Us Weekly. "We would never do a wedding that was just filled with a bunch of Bachelor people that we don't even know because that's not us."
Jordan Rodgers and his family opened up about not talking to Aaron on The Bachelorette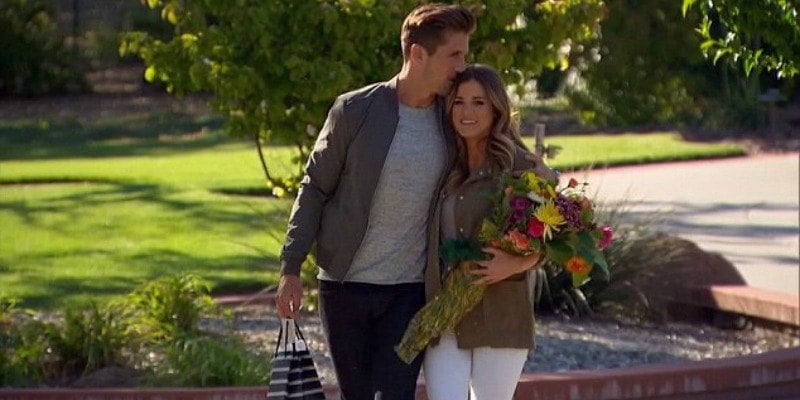 On The Bachelorette, the Rodgers family talked openly about being estranged from the Green Bay Packers player with Fletcher. "It's just the way he's chosen to do life," Jordan Rodgers said on the reality show. "I chose to stay close with my family and my parents and my brother [Luke]."
Their father somewhat hinted on why they no longer speak to him with "fame can change you." Luke Rodgers also chimed in by saying "something we don't like to talk about a whole lot." He then added, "it pains both of us. We miss our brother."
Aaron Rodgers, on the other hand, has been pretty tight-lipped about the family drama. His biggest statement on the matter was with WISN "I haven't seen the show, to be honest with you, so it hasn't really affected me a whole lot." He then continued, "As far as those kinds of things go, I've always found that it's a little inappropriate to talk publicly about some family matters, so I'm just — I'm not going to speak on those things, but I wish him well in the competition."
Read more: Why Jordan Rodgers Slammed Aaron's California Fires Message on Twitter
Check out The Cheat Sheet on Facebook!