'Counting On:' Will Josh and Anna Duggar Have As Many Kids as His Parents?
Josh Duggar is the oldest child in the Duggar family. He was the first to be married, and he wed his wife, Anna Duggar, back in 2008. Since then, the couple has been through a lot, but they seem to have overcome their emotional disconnect — they just announced a sixth pregnancy. Will Anna and Josh have as many kids as Michelle and Jim Bob Duggar?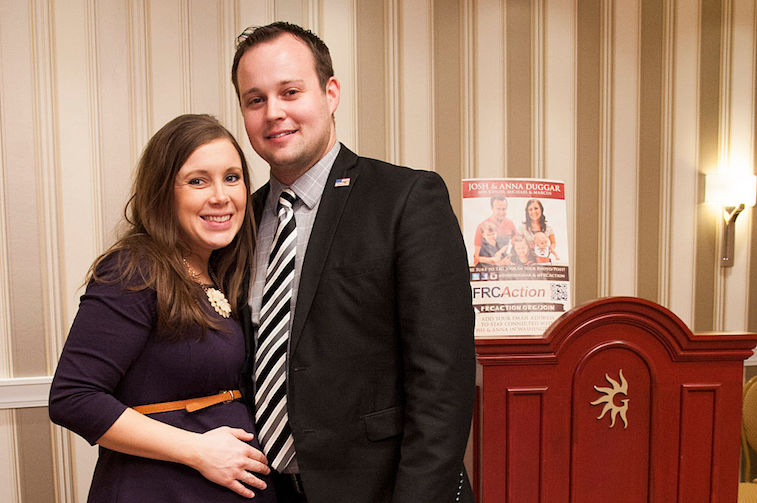 Josh and Anna have been through a lot over the past few years
The oldest Duggar couple hasn't had an easy marriage. In 2015, news broke that Josh had sexually abused several girls as a teenager, including some of his sisters. The incidents took place back in the early 2000s, and the family kept things a secret. However, in 2015, the abuse was leaked and wreaked havoc on the show. TLC decided to pull the show, and shortly after, more scandals of Josh's came out. As it turns out, he'd created an Ashley Madison account, which is a website for people looking to have affairs. He also admitted to being unfaithful and having a porn addiction.
The couple welcomed a fifth child last year after a struggle to get back on the same page
Although Anna was devastated to learn about her husband's secrets, the two sought God to help them through the tough time, and she didn't want to get divorced. (The Duggars are extremely religious and likely don't believe in divorce.) The couple fought for the next two years to rebuild their marriage, and they eventually announced that they were expecting a fifth child. "For nearly the last two years, we have quietly worked to save our marriage, focus on our children, and rebuild our lives together as a family," they said when they announced the pregnancy. "Beauty comes from ashes, and we cannot wait to see and kiss the face of this sweet new boy."
Anna wrote on Instagram that she and Josh will not be having as many kids as his parents
This week, Josh and Anna Duggar announced that they were expecting their sixth child. Six children is more than most people have, and fans couldn't help but wonder if the couple was on their way to having as many kids as Josh's parents, Michelle and Jim Bob. Michelle and Jim Bob have 19 children of their own, plus they adopted Michelle's niece's son, Tyler Hutchins, so they now have 20 kids. One fan asked Anna if she and Josh would also have 20 kids. "So far our kids pretty much have a 2+ year gap between each one, at this rate number 20 would arrive when I'm 60," Anna replied, "So no I don't think I will have 20. I'm thankful for the six children God has given us, and I'm just treasuring each day and leaving the future in HIS hands!"
The couple has more kids than any other Duggar child  
The Duggar kids come from such a large family that it wouldn't surprise anyone if they had plenty of kids of their own. However, so far, none of the families have nearly as many kids as Josh and Anna. Those two are getting ready for their sixth, while Jessa and her husband, Ben Seewald, are pretty far behind and expecting their third. Besides that, nobody has more than one or two kids. But the Duggars do typically get married young, and all of them are plenty young enough to have more children. But for Josh and Anna, time will tell how many little ones they actually welcome.
Check out The Cheat Sheet on Facebook!