Will Kate Middleton Have a Coronation Ceremony When William Is King?
The thought of Queen Elizabeth II no longer being queen is strange. But, at 92-years-old, the day could come sooner than we think. When it does, Prince Charles will become king, followed by Prince William. And, like all monarchs, both Prince Charles and Prince William will mark their ruling with an official coronation ceremony. But, many want to know: Will Kate Middleton have a coronation ceremony when William is king? Find out what Kate Middleton's coronation will be like, plus other ways their lives will change when Prince William becomes king, ahead.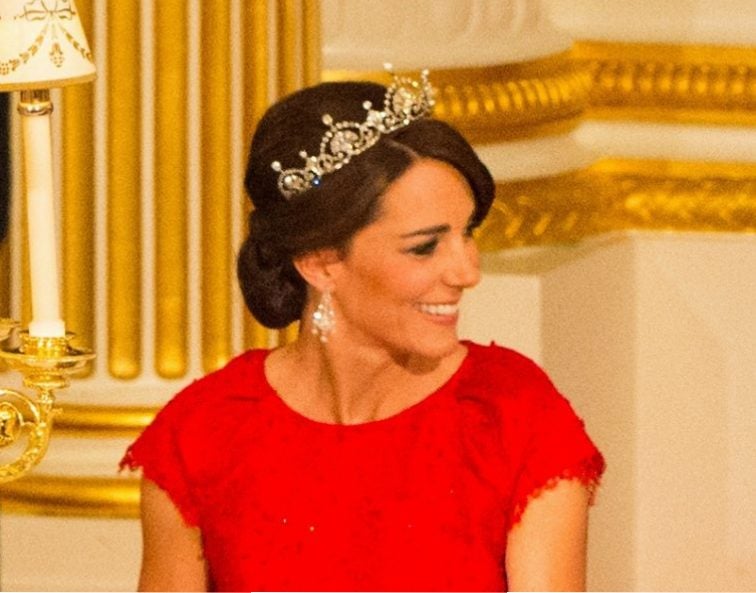 Prince William will become king before his coronation
As second in line to the throne, Prince William's father, Prince Charles, will ascend the throne before he does. That means that in order to become king, his father has to die (or abdicate, but the royal family has already confirmed that won't happen). Upon Charles's death, William will automatically ascend the throne, sans a proper coronation.
Because ascension is based upon death, it's hard to plan for an official coronation ahead of time. Which is why the official ceremony doesn't typically happen until a year after the heir apparent becomes monarch. Case in point: Queen Elizabeth II became monarch on February 6, 1952, but her coronation wasn't until June 2, 1953. The reason coronations are around a year after ascension has to do with both the extended amount of planning and also a mourning period for the late monarch.
Kate Middleton will become queen consort
When Prince William ascends the throne, Kate Middleton will become queen consort. That said, she could go by princess consort instead. Prince Charles's wife, Camilla Parker Bowles has already decided that instead of queen consort, she will go by princess consort, and Kate could likely do the same.
Her official title could change to 'Princess Kate'
If Kate Middleton becomes princess consort, her name could change to Princess Kate. But, she doesn't have to be a consort to earn her princess status. According to the royal title rules, after Prince Charles ascends the throne, he could make his son the Prince of Wales — a title that belongs to the heir apparent — if that happens, Kate could become Princess of Wales.
She and Prince William will be crowned together
According to the royal family website, "unless decided otherwise, a Queen consort is crowned with the King." That means that upon Prince William's coronation, Kate Middleton will also be crowned, alongside her husband.
This rule only applies to queen consorts. As, the family's website states, "if the new Sovereign is a Queen, her consort is not crowned or anointed at the coronation ceremony."
Her coronation won't be as elaborate as her husband's
Although Kate Middleton will have a coronation, it won't be nearly as elaborate as Prince William's. According to the family's website, the consort is crown in "a similar but simpler ceremony."
Their coronation will take place at Westminster Abbey
The coronation ceremony is deeply rooted in history and is a big deal in the royal family. According to the family's website, coronations have been held at Westminster Abbey in London for the last 900 years.
She will wear a crown
Upon their coronation, Prince William and Kate Middleton will both wear crowns to represent their new status. In addition, their children — Prince George, Princess Charlotte, and Prince Louis — will also likely wear a crown, just like Queen Elizabeth II and her sister, Princess Margaret did when their dad was crowned.
Check out The Cheat Sheet on Facebook!