Will Katie Holmes and Jamie Foxx Ever Get Married?
Katie Holmes and Jamie Foxx look to be moving in the right when it comes to their relationship.
The couple has been dating for the past five years and though they are known for keeping their love out of the spotlight, their latest red carpet appearance signified just how serious they are.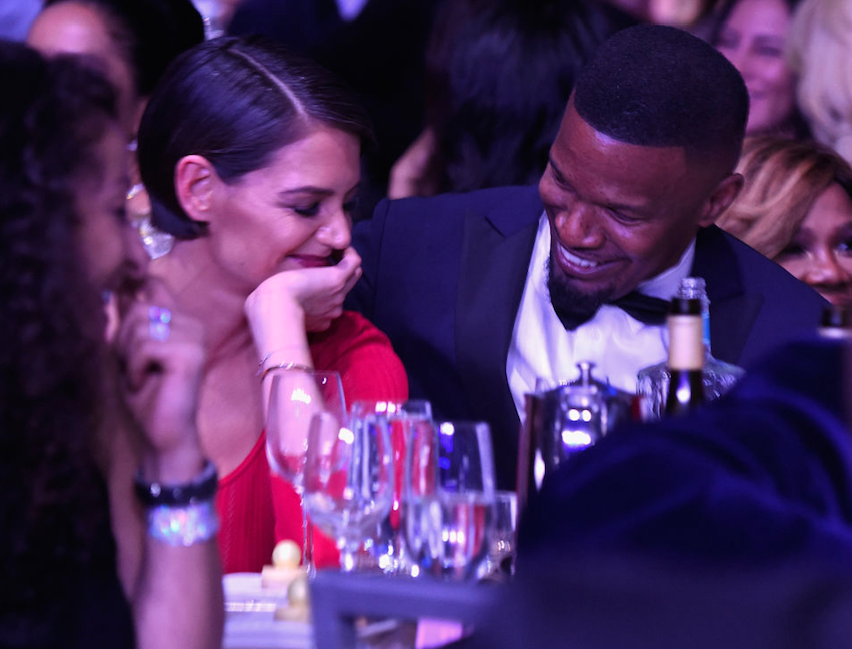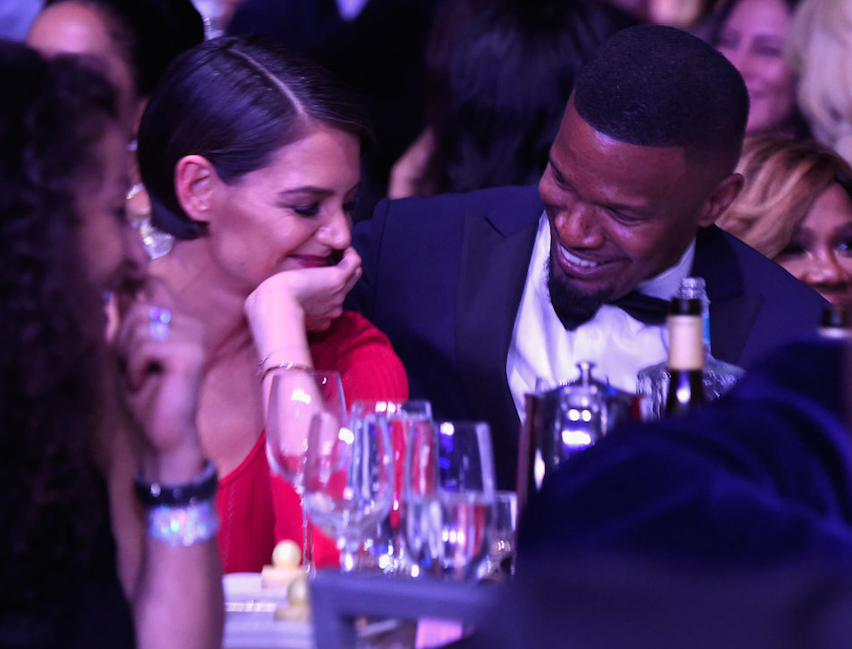 Many can guess that since they are done keeping their relationship in the shadows, could a possible wedding most likely happen in the near future?
They just made their first red carpet debut
On May 6, Katie Holmes and Jamie Foxx surprised everyone when they arrived at the 2019 Met Gala together.
This marked the first time Holmes and Foxx attended a public A-List event together and fans just couldn't get over how adorable they looked.
While they didn't pose together until they were inside the event, Jamie Foxx was close by as his longtime love posed for photos.
Photographers captured the couple as they posed alongside fellow celebrities throughout the night.
Once inside the event, Katie and Jaime were by each other's sides the remainder of the night and enjoyed an epic date night in New York City together.
They like keeping their relationship to themselves
In 2013, Katie Holmes and Jamie Foxx first sparked romance rumors after they were spotted dancing the night away at the Apollo in the Hamptons benefit.
Holmes just filed for divorce from Tom Cruise the year prior and she was ready to enjoy herself as a single woman.
Though Holmes and Foxx knew each other for years, they constantly denied any romantic connection that many fans could see was between them.
While they were spotted on multiple occasions together throughout the years, it wasn't until 2016 when Foxx's good friend, Claudia Jordan, revealed that he was, in fact, dating Holmes.
"He is very happy with her. I like that he seems very happy," Jordan revealed on the Allegedly podcast.
The following year, Katie Holmes and Jamie Foxx went public with their relationship as they were photographed holding hands while taking a walk on the beach.
As for their relationship remaining private, Katie and Jamie have continued keeping their relationship quiet due to their desire to "protect" their families.
"They keep it private and protect it for the most part because they don't want to disrupt either of their families," the insider told Us Weekly. "Jamie rarely has her over his house and they mostly hang out separately from their kids."
They're not in a rush to get married
Though Katie Holmes and Jamie Foxx are smitten with each other, their plans for marriage aren't happening for a while.
With both of them having been married before, Holmes and Foxx are just enjoying their time together and are not in a rush to tie the knot.
"Katie and Jamie live a very private lifestyle and intend to keep it that way," a source tells Us Weekly exclusively. "They don't plan on getting engaged anytime soon because they're happy with how things are right now."
For those hoping Jamie Foxx and Katie Holmes will announce their engagement in the upcoming months, you'll be waiting a very long time for that to happen.