Will Katy Perry Invite Taylor Swift to Her Wedding Now That Their 'Beef' Is Old News?
Katy Perry and Taylor Swift are to of the biggest pop icons in the world right now. They are both chart-topping award-winning artists that have an almost cult-like following when it comes to their fans. However, as we have seen in the past, sometimes fame can cause extreme rivalries, which has unfortunately been the case for Swift and Perry. These two legendary singers have had quite a tumultuous relationship for close to six years.
Just when everyone was starting to get accustomed to the fact that Swift and Perry were probably never going to see eye to eye again, the feuding pair flipped the scripted and shocked everyone by saying nice things about each other on social media and even appearing together in Swift's new music video.
Last February, Perry had announced that she and boyfriend Orlando Bloom are going to be getting married. Although no official guest list has been announced yet, many people are wondering if Perry will be inviting Swift to the wedding. It certainly seems to be a possibility and here is how we know.
What started the feud between Katy Perry and Taylor Swift?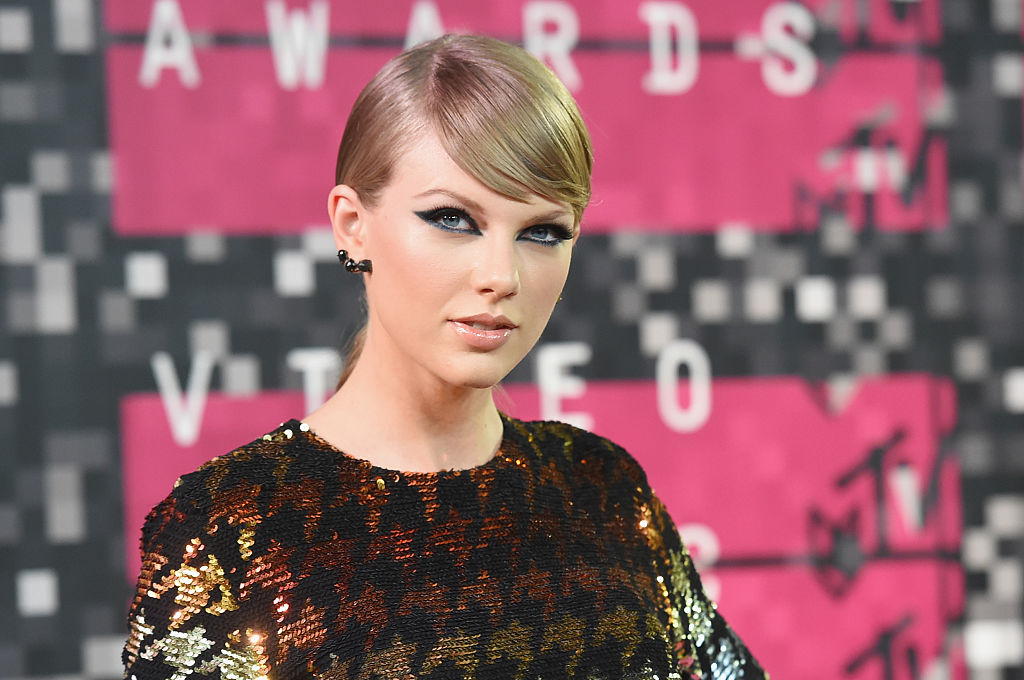 Believe it or not, Perry and Swift used to be friends. They may have not been best friends, but they did hang out a few times socially. Swift had even attended Perry's birthday party back in 2009. So what caused them to all of the sudden act as if they hated each other?
It all started around 2013. Swift needed some backup dancers for an upcoming tour that she had. She hired three different dancers that had previously worked with Perry. After Swift and her newfound dancers had been on tour for a couple of months, Perry had decided that she needed them back because she was about to start her Prism tour. So, Perry hired the dancers to work for her, which left Swift in a tough spot right in the middle of her Red tour.
According to The Daily Beast, shortly after Swift's tour had ended, she had an interview with Rolling Stone where she had talked about what Perry had done to her. "She did something so horrible," Swift said. "She basically tried to sabotage an entire arena tour. She tried to hire a bunch of people out from under me."
Taylor never came right out and said that she was talking about Perry in the interview, but it didn't take long for fans to piece together the puzzle and assume that she was probably talking about the Firework singer.
After that interview, Perry and Swift spent the next five years taking turns talking trash about each other on social media. And there has been a lot of speculation as to whether or not Swift's song, Bad Blood is about the feud she had with Perry.
There is "Peace at Last" between Taylor Swift and Katy Perry
Last month, Perry had apparently decided that she was tired of fighting with Swift. As a peace offering, Perry uploaded a picture of a plate of cookies with the words "Peace at Last" written across the top and she had also tagged Swift in the photo. Not too many people were surprised by this, as Perry had already stated that she would like to finally bury the hatchet with Swift.
"I'm ready to let it go. Absolutely, 100 percent. I forgive her and I am sorry for anything I ever did, and I hope the same from her, and I think it's actually… I think it's time," Perry told Arianna Huffington in 2017.
Perry has also recently appeared in Swift's music video for her song, You need to Calm down. Perry posted a picture of the two of them on the set of the new video. In the picture, Perry is wearing a hamburger costume while Swift is standing beside her dressed as french fries. In the caption, Perry wrote: "This meal is BEEF-free." So, we can only assume that the feud is officially over between these two.
Will Katy Perry invite Taylor Swift to her wedding?
Perry and Bloom got engaged back in February of this year. A source close to Perry told Entertainment Tonight that Perry and Bloom are busy getting every last detail of their wedding hashed out. "They've already talked guest list, and have even talked about including Taylor Swift!" the source told ET.
So far, Perry herself has not said anything about inviting Swift to her wedding, but because these two seem to be getting along so well here lately, we would not be surprised if Swift's name was, in fact, on the guest list.