Will Keanu Reeves and Alex Winter Return for 'Bill and Ted 4'? Here's the 'Honest Answer'
1989's Bill and Ted's Excellent Adventure certainly provided its stars with the breakout roles they'd been hoping for. And the film spawned a franchise, one which just relaunched. Bill and Ted Face the Music proved to be one of 2020's most welcome surprises for longtime fans. But will Keanu Reeves and Alex Winter actually reunite for Bill and Ted 4? Here's the honest truth.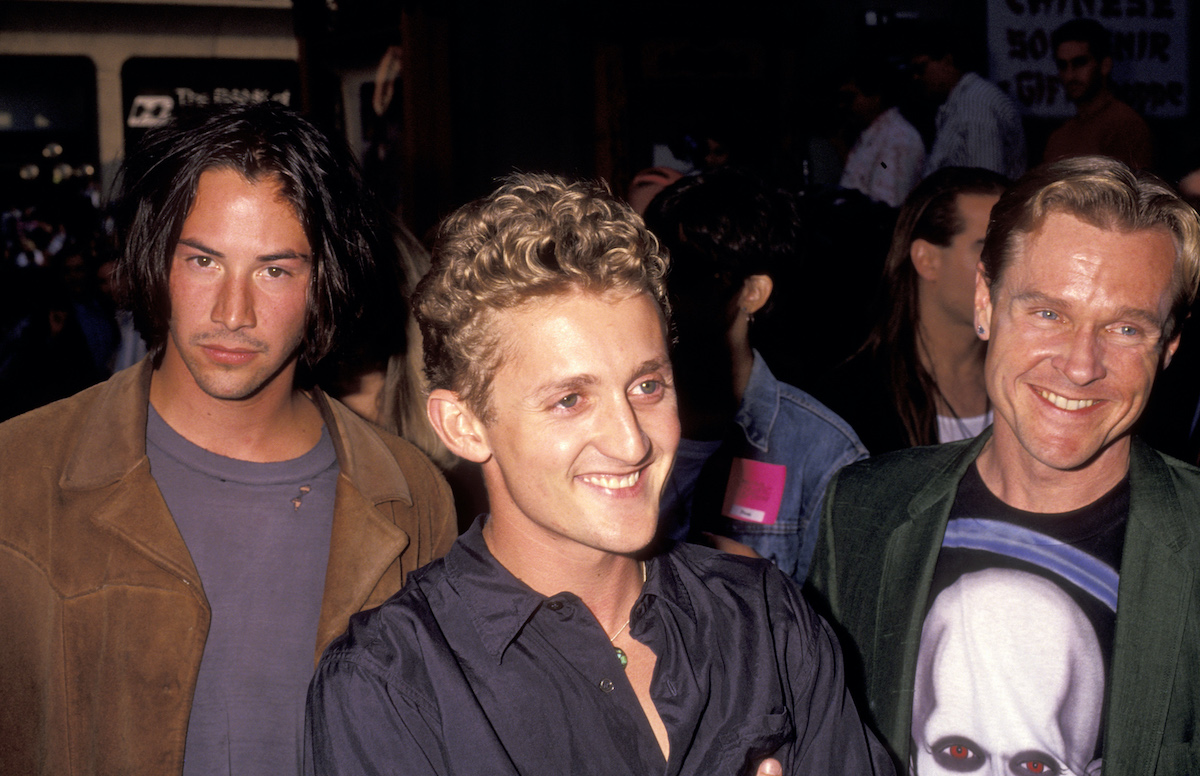 Keanu Reeves and Alex Winter just made 'Bill and Ted Face the Music'
Movie sequels made long after their predecessors almost always disappoint. This is especially the case for comedies. Yet, even after nearly three decades away, Bill and Ted Face the Music largely reclaimed fans' enthusiasm for the series. Now middle-aged, Bill (Winter) and Ted (Reeves) are caught in a race against time to restore the fabric of space and time.
Despite the chaotic state of the entertainment industry in 2020, Bill and Ted Face the Music proved to be a success on demand. According to MovieWeb, the film made $32 million in on-demand sales alone. That's more than enough to recoup its reported $25 million budget. Now that the long-dormant Bill and Ted franchise is dusted off, is a fourth film in the works?
RELATED: Keanu Reeves Found the Perfect Way to Spend a Break During Filming on 'Bill and Ted Face the Music'
Alex Winter gives fans the 'honest' truth of a potential 'Bill and Ted 4'
Fans have been wondering about a fourth film. After all, Bill and Ted Face the Music doesn't completely close the book on the potential for more. In fact, the introduction of Brigette Lundy-Paine and Samara Weaving as Billie and Thea, respectively, feels like it could lend itself to a brand-new start. Now in an interview with Collider, Winter sets the record straight.
"We don't need to do another one. We don't particularly feel there needs to be another one, but we would enjoy making another one. That's really the honest answer. There's nothing more to it. We are not currently planning another one. Certainly, no one has come to us and asked us to do another one. I don't know where those chips are gonna fall. I can tell you that, if there was interest in making another one, and Keanu and I had the ability to come in and do something that would be as satisfying as what we just did, sure. We would both be interested in doing that."
So Winter is saying there remains a chance fans could see Bill and Ted again. That's a far more encouraging answer than co-screenwriter Ed Solomon's more definitive denial. As Winter confirmed, another movie isn't currently in the works. But that's not to say Reeves, Winter, Solomon, and co-screenwriter Chris Matheson couldn't revisit this world again sometime.
RELATED: 'Bill and Ted Face the Music': How the Movie Advocates for Female Leadership
Keanu Reeves is returning to two other fan-favorite franchises next
If Bill and Ted 4 does happen, it probably won't be for a while. After all, both lead actors have been keeping plenty busy. Winter is a filmmaker in his own right, with his latest film Zappa focusing on the life of musician Frank Zappa. And Reeves, well, he's about as popular in Hollywood as he's ever been. In fact, he's about to revisit his two other franchise roles.
In 2021, Reeves will reunite with co-star Carrie-Anne Moss for The Matrix 4. Then in 2022, he's coming back for John Wick Chapter 4, the first of at least two more entries in the franchise. Given the physically demanding nature of those projects, it makes sense that Reeves would try to get as much done there as possible soon. Bill and Ted 4, if it ever happens, can always wait.