Will Keanu Reeves Finally Land In The MCU In 'Doctor Strange In The Multiverse Of Madness'?
Marvel may have finally found the perfect role for Keanu Reeves. The studio has been trying to get Reeves a part in the Marvel Cinematic Universe for years, and with Phase 4 about to get underway, there is a chance the John Wick star will land a role in Benedict Cumberbatch's Doctor Strange in the Multiverse of Madness. Marvel hasn't made an official announcement, but the movie has a part that fits Reeves perfectly — the only challenge is getting him on board.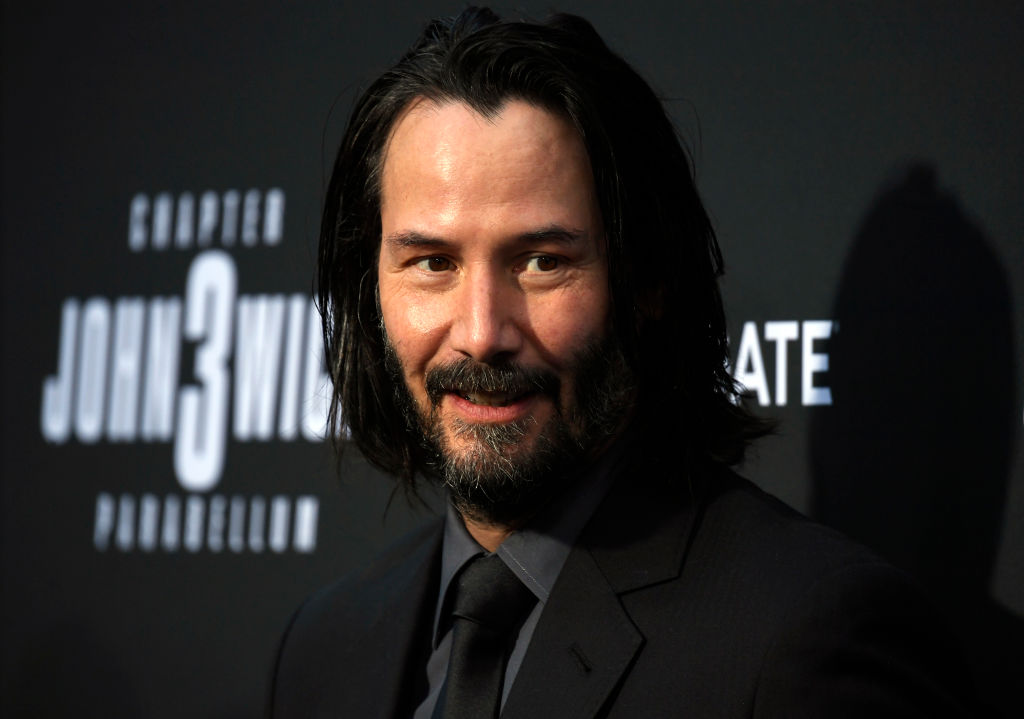 Will Reeves join the MCU in 'Doctor Strange in the Multiverse of Madness'?
Inside sources claim that Marvel wants Keanu Reeves to play Nightmare in the Doctor Strange sequel. These are the same sources who said that the main villain in Black Widow is Taskmaster and that Marvel is working on Moon Knight and Black Knight, so they have a good track record.
According to We Got This Covered, Nightmare will be the villain in the next Doctor Strange movie. If the plans to snag Reeves fall through, Marvel is also looking to get either Matt Smith or David Tennant, both of whom would be amazing picks for the part.
The sources also say that Marvel has several roles in mind for Reeves, so it's not the end of the world if he doesn't get the Multiverse of Madness part. It's unclear what else is in store for Reeves, but Marvel president Kevin Feige has admitted to courting the actor.
In a previous interview, Feige revealed that he is constantly in talks with Reeves about joining the MCU. The only reason Reeves has yet to land a part is because they have not found the perfect fit.
It's anyone's guess if Marvel will finally sign Keanu Reeves, but there is no denying that fans would love to see him in the MCU.
What about DC?
While Marvel tries to hook Reeves with a part, DC is currently in talks to bring the actor back for a Constantine sequel. Reeves portrayed the character in the 2003 film, Constantine, and has admitted that he would like to revisit the role at some point.
There are also rumors that DC wants Keanu Reeves to play Deathstroke in a new movie, though nothing official has been confirmed.
In light of the offers, fans have theorized that DC is doing everything in its power to prevent Reeves from joining the MCU, even if that means bringing a few characters back into the fold.
That said, there is nothing preventing Reeves from playing a part in both universes. Actors who appear in the MCU usually don't work on the DC side of things, but Reeves could easily break that trend.
What other roles might Keanu Reeves play in the MCU?
If he does not get the part of Nightmare in Multiverse of Madness, fans have already outlined several other roles that would be great for Reeves. This includes Reeves taking up the mantle of Wolverine following Hugh Jackman walking away from the iconic role.
There is also a chance that Reeves will get the part of Moon Knight or Adam Warlock. The former is set to appear in a new Marvel television show while the latter is expected to pop up in Guardians of the Galaxy Vol. 3.
Speaking of upcoming projects, there has been talk of Reeves being the Silver Surfer or a member of the Fantastic Four, such as Reed Richards.
Although Keanu Reeves is perfect for a number of different comic-book roles, the actor's busy schedule could prevent him from joining new projects.
Inside Reeves's upcoming movie schedule
Reeves is currently scheduled to star in a total of five movies over the next few years. This includes John Wick 4, Rally Car, Past Midnight, Rain, and The Matrix 4.
The actor also recently finished filming Bill & Ted 3, making him one of the busiest actors in Hollywood.
His schedule will get even more cramped if DC brings him back for another Constantine movie, though that would likely be much further down the road.
Keanu Reeves has yet to comment about the Marvel rumors, but we cannot wait to see what the studio has in store for him.