Will Keanu Reeves Star in 'The Matrix 4'?
As you know, the entertainment business loves a sequel, and the next up for that treatment is The Matrix.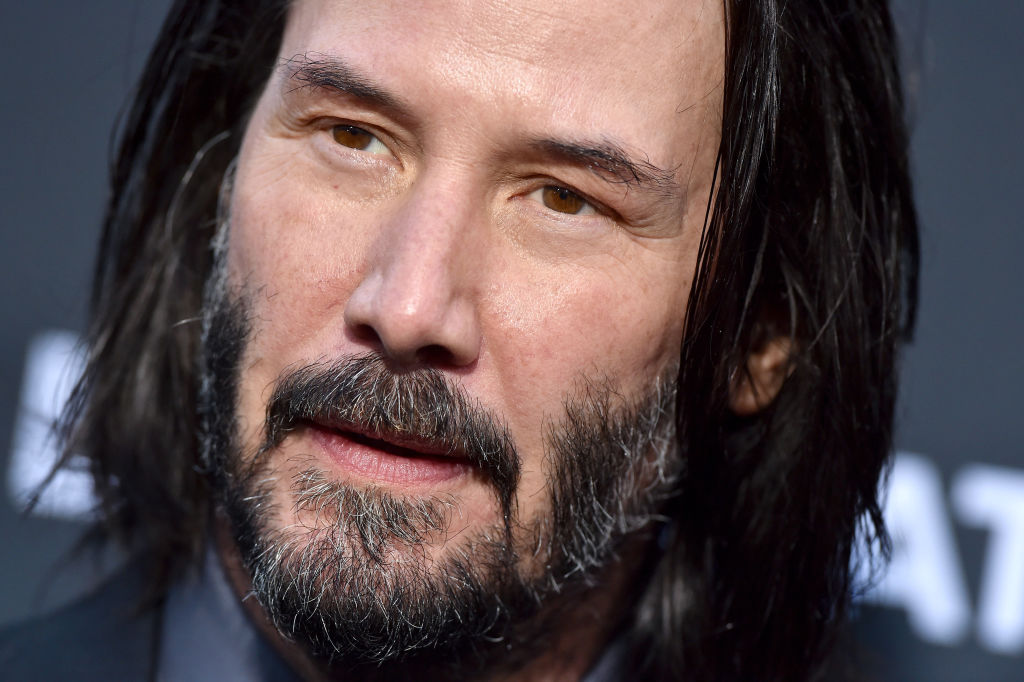 It'll be the fourth installment in the series following The Matrix (1999), The Matrix Reloaded (2003) and The Matrix Revolutions (2003). All of the movies featured leading man, Keanu Reeves, which naturally has fans wondering whether he'll reprise his role in the upcoming flick. Here's what to know.
Reeves will return for the sequel
On Aug. 20, Warner Bros. Picture Group head Toby Emmerich officially confirmed the sequel and announced that Reeves would return to the screen as Neo.
The film will be written, produced, and directed by Lana Wachowski, who co-created the franchise with Lilly Wachowski. (It's unclear if Lilly will have a hand in the upcoming movie.)
"We could not be more excited to be re-entering 'The Matrix' with Lana," Emmerich said in a statement shared with Variety. "Lana is a true visionary — a singular and original creative filmmaker — and we are thrilled that she is writing, directing and producing this new chapter in 'The Matrix' universe."
Fans could not be any happier to hear the news.
"I can't believe I'm about to go through this whirlwind again," one person tweeted.
"I am so here for a Matrix 4! Especially since Keanu Reeves and Carrie-Anne Moss have only gotten hotter," commented another.
Who else is returning to the film?
As of writing, only two actors are confirmed for the sequel. In addition to Reeves, Carrie-Anne Moss, who plays Trinity, will reprise her role. 
But, sadly, there's a chance that Laurence Fishburne won't be back. The actor played Morpheus, a middle-aged man who basically helped mold Neo into the supreme being that he is. However, sources told Variety that executives are considering recasting the role for a "younger take."
But despite Fishburne's possible departure, the film will likely be a hit. The first three movies raked in more than $1.6 billion at the global box office.
"Many of the ideas Lilly and I explored 20 years ago about our reality are even more relevant now," Lana Wachowski said. "I'm very happy to have these characters back in my life and grateful for another chance to work with my brilliant friends."
What will The Matrix 4 be about?
The exact plot of this film is unknown. But production will reportedly begin in 2020.
Warner Bros. has been trying for years to get the sequel off the ground. However, Variety reports that "a hold-up over producing rights slowed the project down."
The studio finally kicked into gear when it saw how much of an amazing summer Reeves had at the box office, thanks to John Wick 3 and Toy Story 4. It also helped that Wachowski came prepared with a great script.
Now that the ball is rolling, it seems like the studio is simply focused on officializing the cast before filming begins. While there aren't many details about the full cast, The Hollywood Reporter reported in 2017 that executives were eyeing Michael B. Jordan for a role in the film. But it's unclear whether he'll actually have a part.
It looks like fans will just have to wait and see where this goes. Get excited!