Will Khloe Kardashian and Tristan Thompson Get Back Together?
Rumors are swirling about Khloe Kardashian and Tristan Thompson reconciling and getting back together, with various reports claiming she's considering taking him back following his infidelity earlier this year. Another report, however, shares that Kardashian has "no interest" in having a relationship with her ex again.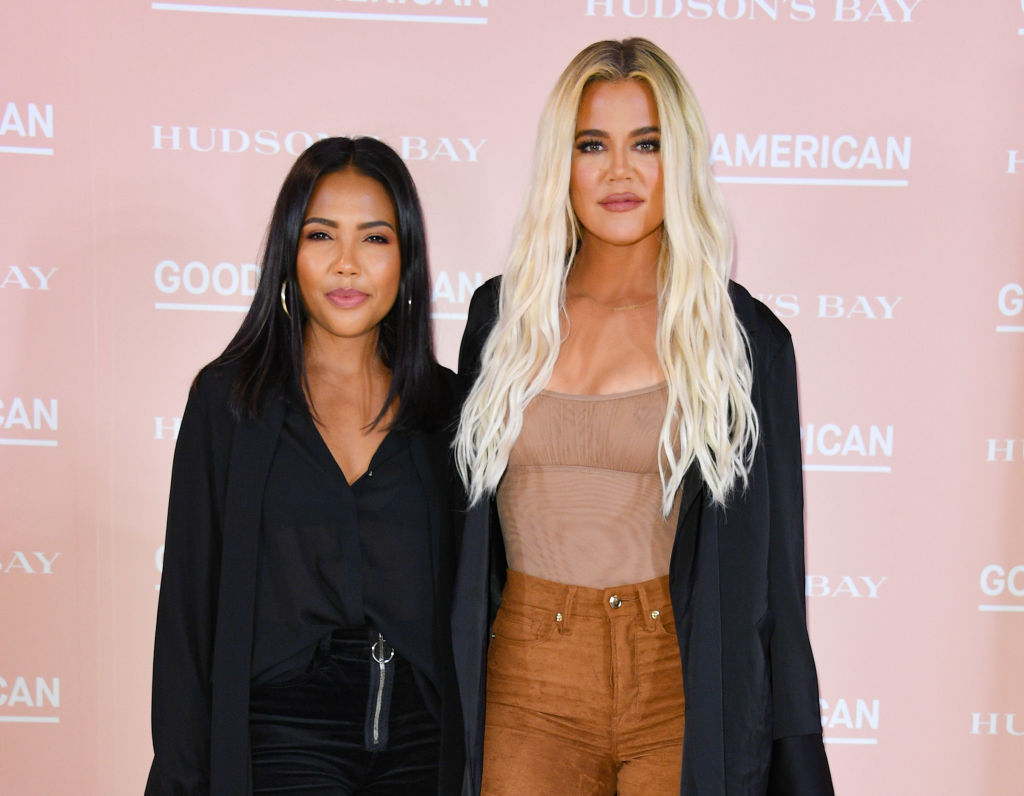 Is Thompson trying to win Kardashian back?
Thompson has been attempting some flirting with Kardashian on social media, commenting on her posts, with one note reading "Perfection" and another stating "The sun is [shining] bright on a beautiful [diamond]."
In June he wished her a happy birthday, commenting on a photo she posted: "You are the most beautiful human I have ever met inside and out. Thank you for being an amazing mommy to our princess True. She is blessed to have someone like you to look up to. I wish you nothing but more success and sending you positive blessing your way. Enjoy your day Koko."
Naturally, that stirred up chatter that the two could possibly be reconciling and fans took sides about whether or not Kardashian should take him back.
He's being persistent
After Kardashian found out that Thompson cheated on her with her sister Kylie Jenner's BFF Jordyn Woods, the two broke up, but remained friendly for the sake of their daughter, True.
A source told PEOPLE: "Tristan has showed more of an interest. He seems to want more than co-parent with Khloe. It seems Khloe has moments when she is toying with the idea of getting back with Tristan."
The insider added: "Everyone thinks she deserves better. But it seems Khloe needs a good distraction to fully move on mentally from Tristan. She needs to find a special guy, and so far, she hasn't."
Despite those efforts, Kardashian isn't looking to get back together. A source told E! News that he's trying, nevertheless, sharing that he is "desperately trying to win Khloe back."
"He's doing everything he can to prove himself and won't take no for an answer," according to the source. "He's saying nice things to Khloe and flattering her constantly. He knows he made a big mistake and lost the best thing that's ever happened to him."
The insider added: "He's very persistent and isn't backing down no matter what Khloe says or does."
Can Kardashian forgive Thompson?
According to the source, the two have "started spending more time together and nothing makes Khloe happier than seeing True spend time with both of her parents. Tristan is trying to do everything right and is slowly getting back in with Khloe."
A second source, however, explains that Kardashian has "no interest" in reconciling, noting, "She finally feels like she is in a good headspace and they are on such great terms that she doesn't want to shake things up. She doesn't trust Tristan and doesn't want to be hurt again."
The insider added: "Khloe is fine being single for now and focusing on being a mom to baby True. Tristan has been trying to get back with her since the day he cheated, and she is still not buying it. She likes being on good terms and co-parenting. She doesn't want to rock the boat right now."