Will Kim Kardashian and Kanye West Have a Fifth Baby?
Kim Kardashian and Kanye West's family just got bigger! The power couple welcomed their fourth child via gestational surrogate in early May, after months of planning and preparing.
Kim and Kanye have spoken out publicly about their desire to have a large, happy family, and the addition of the new little one seems to create the perfect picture. Could the iconic pair ever have a fifth child? Join us as we break down the Kardashian-West family dynamic and whether or not they will try for a fifth baby.
How many kids do Kim Kardashian and Kanye West have now?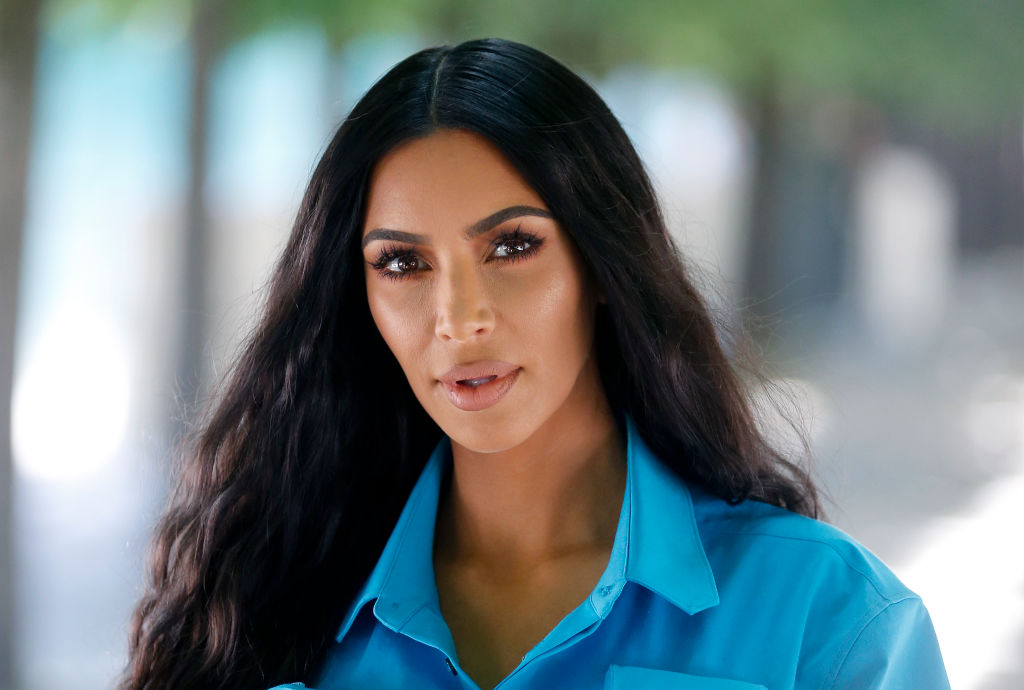 Kim and Kanye have a long-standing, historic relationship. They started as friends, with Kanye even making occasional appearances on Keeping Up with the Kardashians long before they ever had a romantic connection. Following the breakdown of her brief marriage to NBA player Kris Humphries, Kim turned to Kanye for support in 2012 — and they started dating early that year.
The pair weren't together very long before getting pregnant, and they welcomed their first child, North West, in 2013. The baby girl changed their world, and Kim has publicly gushed many times about what a great father Kanye is. They had a son, Saint West, in 2015, and then a baby girl named Chicago West, born via surrogate, in early 2018.
Kim and Kanye weren't quite done though – and their fourth child, a little boy, arrived in early May. While the name of the baby has not yet been revealed, fans are eagerly waiting for more details about the precious new addition. 
What health condition does Kim Kardashian have?
While Kim was able to get pregnant and carry her and Kanye's first two children, she suffers from a frightening health condition that caused doctors to advise her not to try and get pregnant again. Placenta accreta causes the placenta of the mother to grow so deeply into the uterus during pregnancy that it can't be separated after delivery. With most normal births, the placenta is delivered right after the baby is born. However, with Kim's condition, she could have experienced life-threatening issues if she had tried to carry another baby herself and if her uterus had gotten embedded into her organs.
In spite of her health condition, Kim and Kanye wanted more children. They turned to surrogacy, and thanks to the services of a willing carrier, they have been able to have their two youngest children. Kim has been widely credited with broadening the conversation about surrogacy and has admitted that their surrogate is like family to the couple. She also works very hard to protect the surrogate's privacy, and her name and photograph have never been revealed, in spite of constant media scrutiny.
Could Kim Kardashian and Kanye West have a fifth child?
Kim is from a famously large family, and it seems likely that she wants the same experience for her own children. Even though the couple's newest baby is only a couple of weeks old, tabloids have already started guessing when and if Kim and Kanye will have more children. A recent report claims that Kim likely won't have any more kids, and pointed out an interview that the reality star gave where she admitted that her time is already spread very thin.
In addition to her four children, Kim is studying to be a lawyer, with plans to take the bar exam in 2022. Between her law studies, her work on Keeping Up with the Kardashians, and her already-large family, it seems very plausible that Kim and Kanye won't have any more children — at least, not for a number of years.